On the audio front, new for NAB 2019, Sony has announced a new addition to its UWP-D series wireless microphone systems, offering superior sound quality by supporting Multi Interface Shoe (MI shoe) and with a newly added Digital Audio Interface.
The new UWP-D series enables direct digital audio recording and delivers high sound quality with low noise by skipping the Digital-to-Analog and A/D process in combination with a new SMAD-P5 MI shoe adaptor and Sony's XDCAM camcorders PXW-Z280 and PXW-Z190.
Unique to the new UWP-D series microphones is the "NFC SYNC" feature, which gives audio professionals a simple and fast frequency setting between the transmitter and the receiver. By simply holding the NFC SYNC button on the receiver for a few seconds, it automatically scans the appropriate frequency. Thereafter, users just need to touch the receiver with the transmitter to transfer the channel for optimum speed and efficiency.
The new re-design also contributes to a 20% weight reduction on the transmitter and the receiver is also shortened. This makes the Sony UWP-D series wireless audio kit perfect for a wide range of shooting scenarios, including ENG, documentaries, events, and weddings.
Available in the summer of 2019, the new UWP-D series will all include the following range of new audio components:
UWP-D21: URX-P40

Portable Receiver & UTX-B40 Body pack Transmitter

UWP-D22: URX-P40

Portable Receiver & UTX-M40 Handheld Wireless Microphone

UWP-D26: URX-P40

Portable Receiver & UTX-B40 Body pack Transmitter & UTX-P40 Plug-on Transmitter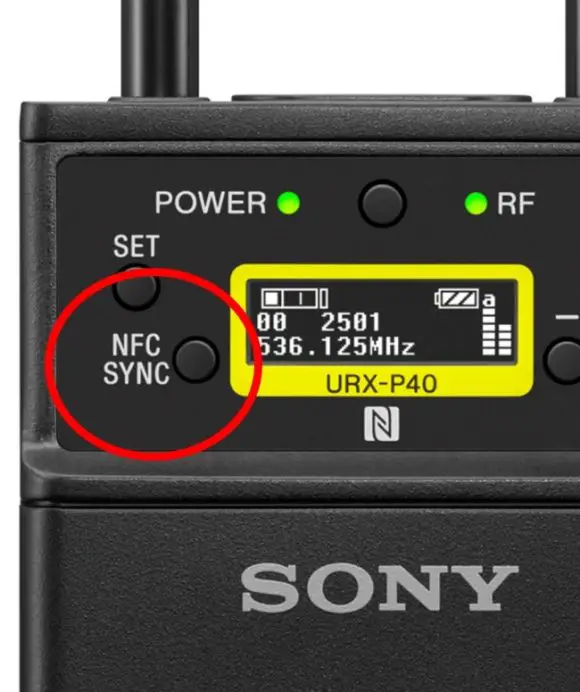 "As high-resolution content, including 4K, becomes more prevalent in the video production industry, we are seeing an increase in demand for high-quality audio solutions to match this content and offer a fully-immersive viewing experience," explained James Leach, Product Manager, Sony Professional Solutions Europe.

"Modern content professionals are faced with the challenge of capturing high-quality audio within a short amount of time and with only a limited amount of resources available to them. At Sony, we continuously work with our customers to ensure our solutions address the real-life needs of content professionals in the field, and our new range of wireless microphones, with superb audio quality, hassle-free operation and easy integration with existing Sony products, is another testament to this commitment."
The new UWP-D series also offers easy integration with Sony XDCAM camcorders, the PXW-Z280 and PXW-Z190, sharing audio information such as RF level meter, audio mute status and a low battery alerts for the transmitters, and displays them on the viewfinder. Utilising the SMAD-P5 MI shoe's versatile feature it further allows audio signals to be transmitted from the wireless receiver to a connected camera without a cable connection.
An additional benefit of this feature is the ability to unify power management, as the wireless receiver is now able to receive power from the camera, whilst the camera is able to synchronise power on/off with the receiver. The SMAD-P5 is compatible with selected models of Sony cameras which have MI shoe with analogue audio interface.

Learn more about the UWP-D system at Sony.
Claim your copy of DAVINCI RESOLVE - SIMPLIFIED COURSE with 50% off! Get Instant Access!