For NAB 2019, Frame.io recently shared some pretty big news regarding their partnership with Blackmagic Design. In a recent announcement from Las Vegas, Frame.io said their platform is now natively integrated into DaVinci Resolve 16 Studio. Frame.io's latest integration is thorough – it is built entirely on our now public API, that according to co-founder Emery Wells, is much more than just an integration – Frame.io is a native feature set tightly woven into the fabric of DaVinci Resolve 16 Studio, zero installation required.
Shortly before NAB, Frame.io also announced some pretty rad updates to the platform, when they hinted they have something big cooking for NAB 2019. And that native Resolve 16 integration sure fits the bill.
This major integration is not the first they've done and has been a long time coming; Frame.io is also integrated to various degrees in the top advanced editing tools, including Premiere Pro and After Effects; and just last Fall, an all-new workflow extension built into Final Cut Pro X was introduced in partnership with Apple.
Your Frame.io media in Resolve's Media Storage
With Frame.io in DaVinci Resolve 16, you'll have access to all your Frame.io accounts, teams, projects, and folders right in the DaVinci Resolve Media tab, immediately on sign-in. Any Frame.io clips added to the Media Pool are automatically downloaded for use in the project you're working on—and you can even start cutting while the full resolution file is being downloaded in the background. Resolve will automatically swap the proxy with the full resolution file.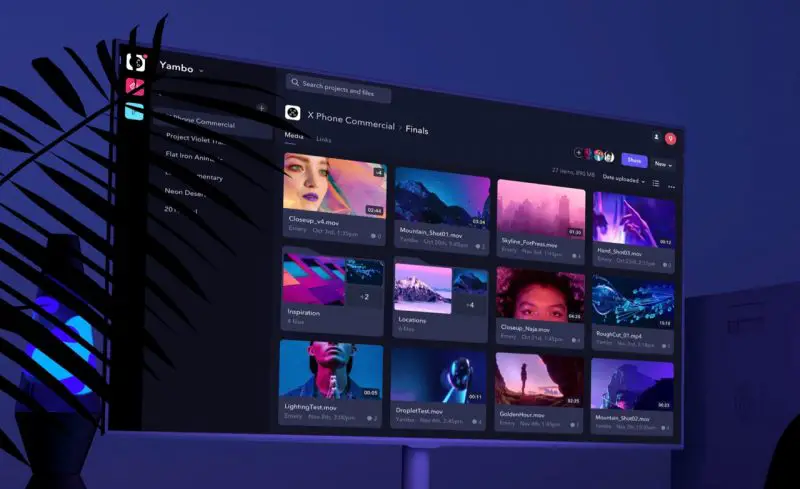 Automatically synced comments
Frame.io comments, replies, and annotations are automatically synced to your DaVinci Resolve timeline, no import or export necessary. If you leave a comment on your timeline in DaVinci Resolve, teammates and collaborators will see it in Frame.io. If they reply to your comment, their threaded response will show up as a marker right in your timeline.
According to Frame.io, their collaboration synchronization in Resolve 16 is unlike any other integration they currently support, allowing users to hold entire conversations between Frame.io and DaVinci Resolve without needing to switch contexts.
Entire timelines, or just sections, can be rendered, batch uploaded and synced at the same time to Frame.io with ease. Everything happens automatically when exporting your timeline. There's no further action required from the user.
Frame.io in DaVinci Resolve 16 will be available soon in open beta in the Studio version only.
If you already have DaVinci Resolve Studio, you'll be able to access Frame.io inside DaVinci Resolve 16 as soon as the new beta is released.
For more info head over to Frame.io.
Claim your copy of DAVINCI RESOLVE - SIMPLIFIED COURSE with 50% off! Get Instant Access!