Having a proper color target for white balance and exposure reference can go a long way in your video production, and not to mention is pretty much mandatory for commercial photography where colour accuracy is key.
X-Rite have been making accurate and industry standard color targets for photography and video for many years now, and now they are announcing their new ColorChecker Passport Photo 2 – a new and even more powerful version to get you the perfect color and exposure every time.
ColorChecker Passport Photo 2 works well for video as well and is very useful when setting exposure especially when shooting in Log, which can be tricky to do otherwise.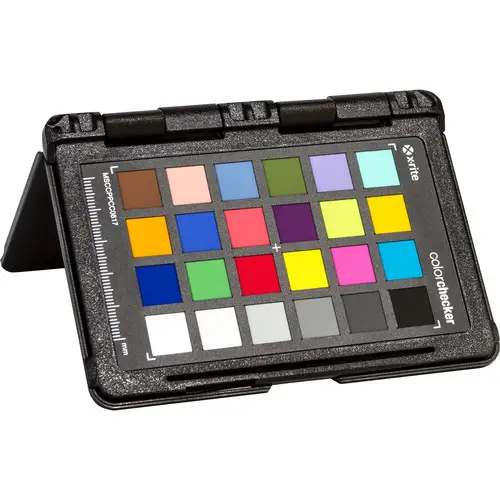 X-rite also make a dedicated ColorChecker Passport Video as well as the larger ColorChecker Video targets, which may be more suitable for those shooting video exclusively, but for those photographers dabbling in video occasionally, or those preferring to have one color target for both video and photo the new ColorChecker Passport Photo 2 should be sufficient.
The ColorChecker Passport Photo 2 is also supported in DaVinci Resolve, getting you an accurate starting point for your grade.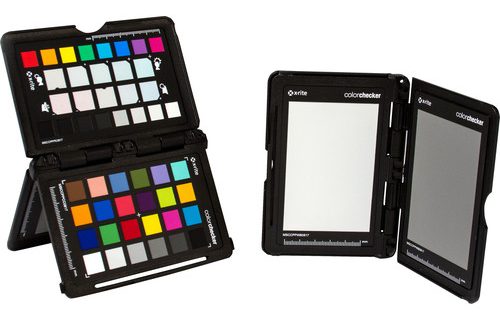 Passport Photo 2 combines four photographic targets into one pocket-size protective, case that adjusts to any scene. Together with the included Camera Calibration software and Lightroom Plug-In, you get the ultimate in functionality, flexibility and portability for a more perfect color journey.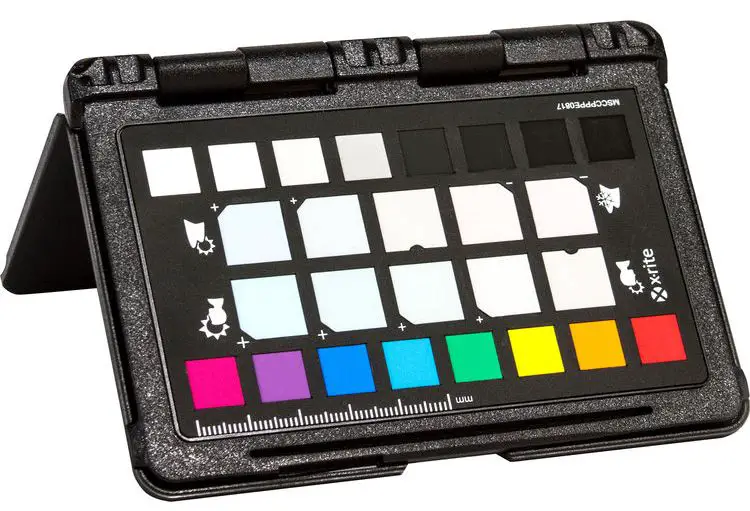 X-Rite ColorChecker Passport 2 Features:
Gray Balance Target
White Balance Target

for perfect white balance

Classic Target

classic color patches for accurate color,
including classic skin tones

Creative Enhancement Target

Adds a higher level of color creativity and control to your workflow.
It includes four rows of color patches designed for image editing that can be instantly applied with just the click of an eyedropper.

Lightroom Plug-In
Rugged plastic travel case for transport
Camera Calibration Software:

Minimize color differences between cameras and lenses
Adapt for mixed lighting
Match color balance across different scenes
Dual – Illuminant DNG Profiles – combines images taken under two different light sources to create a single profile, which can be applied to an even wider variety of lighting conditions.

3rd Party Support:

Hasselblad Phocus
Blackmagic Design DaVinci Resolve
3D LUT Creator

Price/Available now: $119 at B&H
The X-Rite ColorChecker Passport Photo 2 has been designed for absolute convenience and portability thanks to its travel-sized case that is made of a rugged plastic material protecting the four targets from the elements and extends their lifespan.
The self-standing Passport case adjusts to multiple positions, allowing you the flexibility to place the targets exactly where you need them. The X-rite ColorChecker Passport Photo 2 is available now for $119 at B&H.
Claim your copy of DAVINCI RESOLVE - SIMPLIFIED COURSE with 50% off! Get Instant Access!