Zeiss have officially announced their Ventum 2.8/21 lightweight industrial lens for drone applications.
The new Zeiss Ventum 2.8/21 has been designed for aerial use in industrial applications and offers outstanding optical quality in a compact and rugged aluminium housing.
The extremely fast, fixed-focal-length lens for Sony's E-Mount was primarily developed for use with drones, but as long as you can deal with the fixed focus at 15m I guess you can use it on Sony E mount mirrorless cameras.
Thus said, the new Zeiss Ventum 21mm f2.8 does indeed cover 43mm image circle sensors, ergo full-frame coverage. And while I am struggling to name a prosumer/pro drone with a native E-mount on its gimbal stabilized camera, I imagine the idea here is to fly E-mount cameras on bigger industrial drones.
Whatever the case, this lens should give you a crystal clear birds eye view of vast areas, making it perfect for cartography, surveying, inspections, and other commercial and industrial use.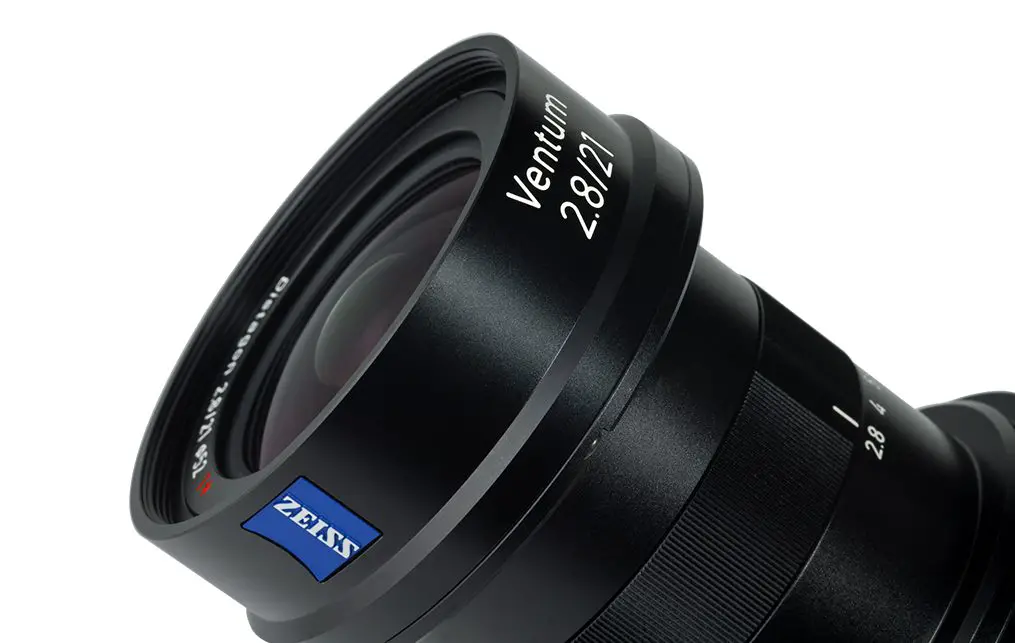 Zeiss Ventum 21mm f2.8 Features
Sony E mount/Full-Frame (36x24mm) coverage

Covers sensors with 43mm image circle

Designed for aerial applications
ZEISS T* coating
Bright f2.8 max. aperture
Lightweight alloy housing
Outstanding image quality
Fixed focus to reduce number of moving parts
Splash-water and dust-resistant lens housing
Weighing in at just 227 grams with a 62mm diameter, the new Ventum 2.8/21 is quite compact and its design allows for the aperture can be adjusted on the lens by 1/3 f-stops from f/2.8 to f/22. The locking and torque of the aperture ring are designed to prevent accidental adjustment due to vibrations or the movement of the drone through the air.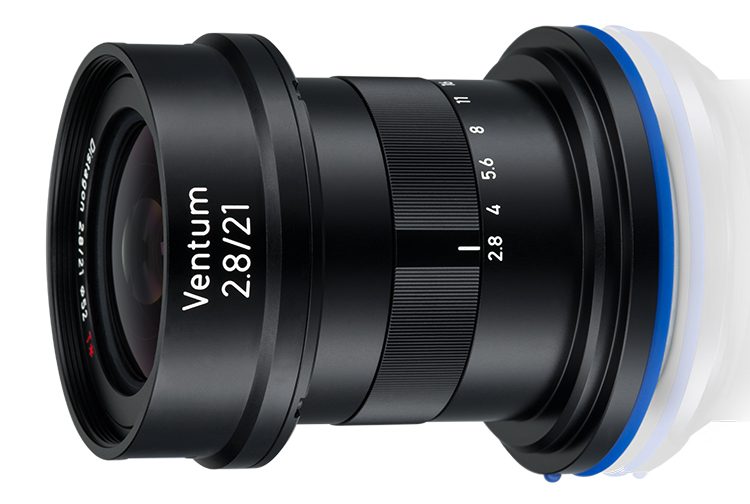 The Zeiss say their new Ventum 2.8/21 lens gives operators "…unmatched data quality for applications such as cartography, creating three-dimensional models, inspections, surveys or monitoring project progress from the air."
The ZEISS T* coating was applied to every surface of the optical elements in the Zeiss Ventum 2.8/21. It prevents reflections and guarantees exceptional image quality, even under difficult lighting conditions.
The high-quality aluminium housing of the lens provides rugged protection to shield the optics making it dust and weather-resistant (IP64 rated) against rain and ultra-fine dust particles.
Zeiss have set a price of €1500 for the Ventum 2.8/21 at launch and estimate shipping to commence soon from authorised dealers.
For more info head over to Zeiss.
Disclaimer: As an Amazon Associate partner and participant in B&H and Adorama Affiliate programmes, we earn a small comission from each purchase made through the affiliate links listed above at no additional cost to you.
Claim your copy of DAVINCI RESOLVE - SIMPLIFIED COURSE with 50% off! Get Instant Access!