Perrault Pictures were recently commissioned by Canon to shoot a short sports-based film on their new Canon Sumire Cine Primes. The short film tells the inspirational story of kickboxer Jemyma Betrian.
For those, who might have missed the Sumire announcement from a NAB 2019, here is a bit of a refresher summary. Much like every cine lens announced in the prior year or so, the Canon Sumire primes have been designed to cover large format full-frame 35mm sensors, so naturally cinema cameras like Sony VENICE, the ALEXA Mini LF, and of course Canon flagship Cinema EOS camera – the C700FF full-frame cinema camera.
Focal lengths vary from the super-wide angle 14mm T3.1  to the telephoto 135mm T2.2, with the 50mm and 85mm at T1.3. The rest of the range in between those focal lengths is at T1.5.
In terms of focal lengths, size and appliance, the new Sumire primes looks strickingly familiar to the existing Canon CN-E primes, however the new Sumire's are said to possess more vintage-like, classic lens characteristics thanks to a special coating designed for a softer, more old-school image with warmer tones, which is something that lots of DPs prefer for narrative work. The special "vintage" coatings and the fact that the Sumire's are available natively in PL mount can be thought of as the differentiating factors between the two lineups.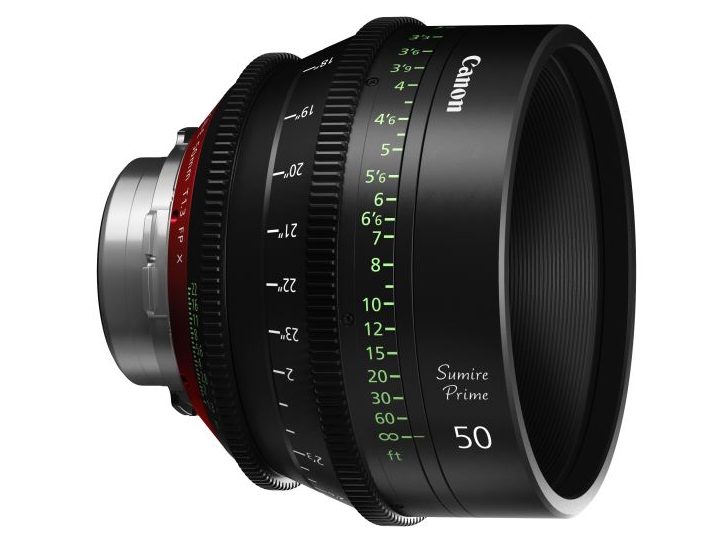 The Sumire primes are priced at around $7,400 US each and are estimated to become available starting in the Summer.
"Jemyma is quite aggressive at school because of trouble at home. She discovers boxing as a way to control her temper, which lifts her up to great heights. But before she can participate at the Olympics she has to face one more challenge."
The Canon Sumire primes also offer an 11-blade iris for pleasing round bokeh, fast maximum T-Stops (T1.3 and T1.5) on popular focal lengths as well as precise manual control thanks to the 300 degree focus rotation and robust construction.
With an oversaturated cine lens market that exists right now, there's not much that manufacturers can do to differentiate their product from the competition, but I think Canon may be onto something beautiful here with the more organic look of the Sumire primes. Sure, some may say that they can get that kind of a look with a Pro Mist or other lens filter, but there's quite a bit more to a look than just slapping a rectangular shape glass in front of the lens.
Cinematographer Freek Zonderland of Perrault Pictures can be seen sharing his experience with the Sumire primes in this BTS promo below:
To check out more of Perrault Pictures' work head over to their website here. The Canon Sumire primes are now available to pre-order through B&H.
For more technical details on the Sumire lenses head over to Canon.
Claim your copy of DAVINCI RESOLVE - SIMPLIFIED COURSE with 50% off! Get Instant Access!