We all know that getting a long master prime or a telephoto zoom lens on your camera while using a gimbal such as the Movi Pro or Ronin 2 can be a tricky task to pull off.
A setup like this does not only add some extra weight to your rig and drain your gimbal's battery faster but also makes it almost impossible to get a proper balance. Well, not anymore!
Australian filmmaking accessory maker Ignite Digi has come up with a neat solution aiming to solve this issue once and for all. Here's how.
Ignite Digi Accessory Mounts: MŌVI Pro from Ignite Digi on Vimeo.
Counterbalancing your camera by adding more weight to the back while being on a gimbal will certainly pose a few limitations when it comes to maintaining the full tilt range of your rig. More often than not, it will even make balancing impossible due to the lack of physical space on the back.
The Accessory Mounts solve this problem by adding more weight in this particular area without protruding while giving you some extra mounting points for a few additional accessories that you can add on the fly.
So, whether you want to mount your wireless video or follow focus transmitter or just add a few small weights to compensate for the extra load on the front, this neat add-on has got you covered.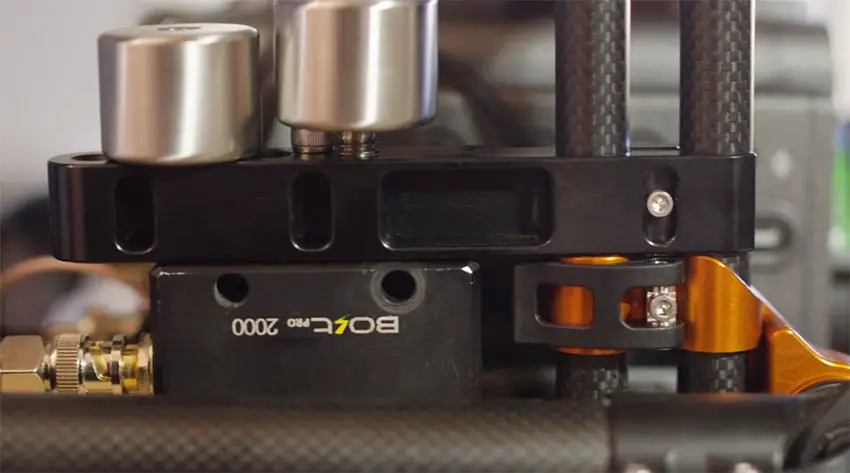 Best of all, you don't need to attach the accessory mount to the camera body itself. You can simply clip it to the gimbal's cage and you are all set.
Using this simple solution will minimize the physical counterweight required for large lens/matte box setups and resolve the problem of having to attach counterweight directly to your camera.
Currently, the Accessory Mounts are available for MōVI Pro and Ronin 2 gimbals selling for $250 and $275 AUD respectively. For more info and specifications, head over to Ignite Digi's website here.
[source: Ignite Digi]
Claim your copy of DAVINCI RESOLVE - SIMPLIFIED COURSE with 50% off! Get Instant Access!