You may recall that back at NAB 2019 in April this year, Zoom showed off their brand new and compact Zoom F6 field recorder for the first time with the promise of releasing pricing information and further specs in late Spring/Early Summer. Well, the time has come for Zoom to officially announce pricing and availability for their newest addition to their growing F-line of professional audio recorders.
The Zoom F6 features a cube-like, almost square design that may not be to everyone's liking, but don't let those looks – this thing packs some serious horsepower. The new Zoom F6 shares the same powerful pre-amps as the Zoom F4 and F8 field recorders, but comes in a more compact form factor for those filmmakers and content creators that need to be more nimble when on location and during travel.
The Zoom F6 features 6 XLR inputs and is said to be the first portable field recorder with 32bit float recording and dual Analog to Digital converters, this means that this little recorder can record audio files with so much dynamic range that you don't have to worry about the possibility of your audio clipping. This gives you significant options in post, where you can apparently do some spectacular recovery.
The rugged, but compact build allows the Zoom F6 to be mounted beneath a DSLR or mirrorless camera, or packed in a portable audio bag in a pinch. The F6 comes loaded with with six professional-grade preamps featuring a super-low noise floor of -127 dBu EIN, a high gain of up to 75 dB, and selectable mic/line levels for each input, making the F6 perfect for capturing location sound on a budget shoot.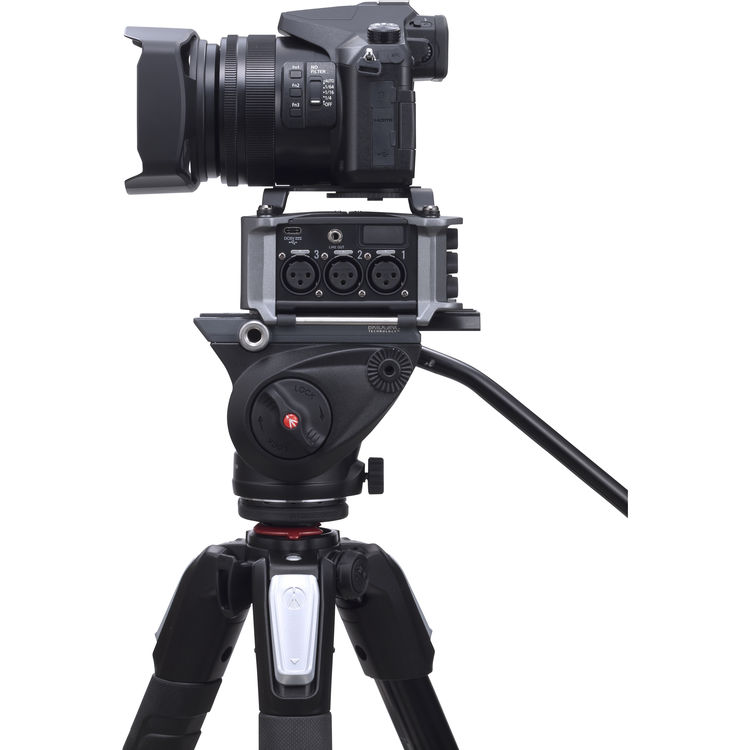 The Zoom F6 can record in 24-bit and 32-bit float up to 192 kHz, or both simultaneously at up to 96 kHz, with quick and easy access to metadata. But, wait! What good is a field recorder with impressive dynamic range without precision time code you ask?
Well, the F6 has that in spades too. The Zoom F6 keeps your tracks perfectly synced even when you power down; that's thanks to its advanced Temperature Compensated Crystal Oscillator (TCXO) that generates time code at 0.2 ppm accuracy through its dedicated I/O.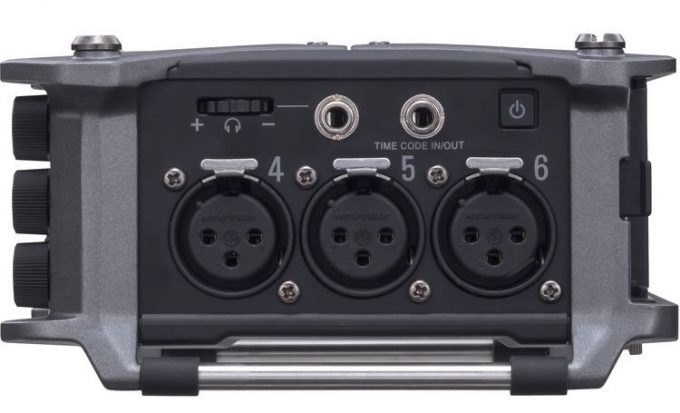 The front of the recorder features a clean and intuitive 1.54″ full-colour backlit LCD with monochromatic mode that gives users full visibility night and day, in addition to ergonomic transport controls and dedicated level knobs for each input.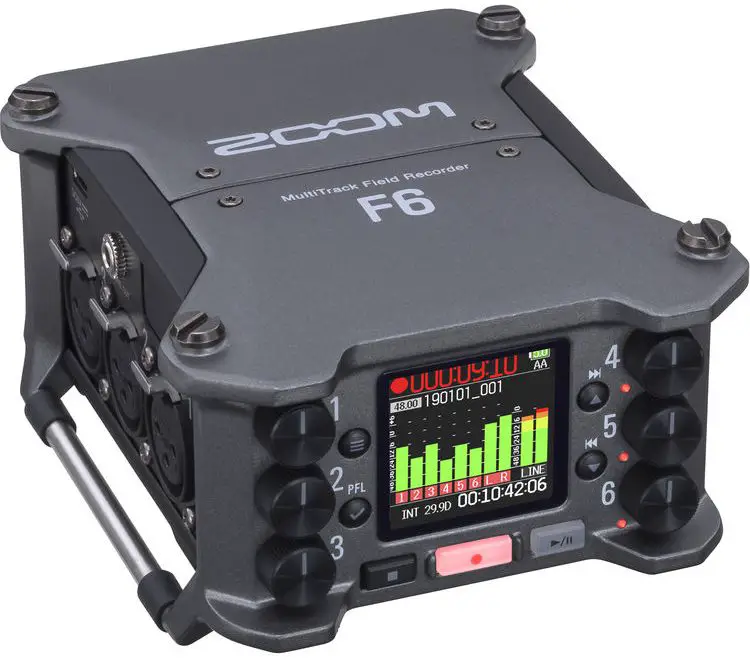 Zoom F6 Field Recorder Features
6-channel/14-track field audio recorder/mixer
6 discrete inputs with locking Neutrik XLR connectors
High quality mic preamps with up to 75 dB gain and less than -127 dBu EIN
Switchable +4dB inputs with mic/line options
Advanced Look-Ahead Hybrid Limiters
Zoom AutoMix software
Accurate Time Code (0.2 ppm when on and when powered off) I/O on 3.5mm stereo mini;

drop-frame/non-drop formats with Jam Sync

Can be powered via:

4 x AA batteries,
Sony L-Series batteries,
or Zoom AD-17 12V AC Adapter (L-Series batteries not included)

3.5mm stereo mini unbalanced output jack
Dedicated headphone output (100 mW) with volume control
Records onto SD/SDHC/SDXC card slot,

Supports cards up to 512 GB

Use as an 6-in/4-out USB audio interface (up to 96kHz)
Use as an audio interface and record to SD card simultaneously (up to 48kHz)
Free Zoom F Control App for iOS allows wireless remote control, file renaming, and metadata entry
Pre-order: $649.99 at B&H
The F6 also has a 5V USB-C on the side allowing you to back up your files, live stream while recording and also charge the device from a power bank. Users also get the benefit of a 3.5mm stereo mini unbalanced line-out jack for quickly connecting to external mixers, cameras, and other recording devices in addition to a dedicated 3.5mm headphone output with plenty of volume for noisy environments.
The Zoom F6 can be powered via either 4 x AA batteries or a Sony NP-F L Series battery for more flexibility on set, while internal recording onto SDXC cards is supported to 512GB giving you tons of space to just keep rolling. The F6 is also compatible with the separately sold Zoom BTA-1 Bluetooth Adapter providing wireless capability to this compact field recorder.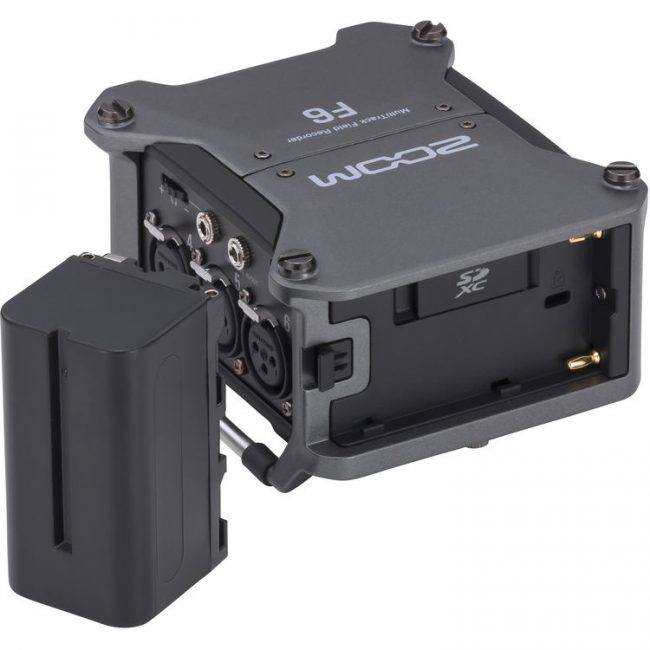 Claim your copy of DAVINCI RESOLVE - SIMPLIFIED COURSE with 50% off! Get Instant Access!