The ability to trigger your camera remotely when shooting in the wild could be a real lifesaver. There are many occasions on set when accessing the device's physical controls is simply not possible, not to mention other situations when the absence of an articulating screen on a camera like the BMPCC 4K can be just as challenging.
This is where the CDA-Tek Pocket Bluetooth Controller comes in. In essence, it's a small Bluetooth device that lets you control remotely Bluetooth LE-enabled cameras such as the BMPCC 4K and URSA Mini Pro.
Not only does the PBC give you a simple way to record start/stop the camera remotely but it also provides real-time status of the camera's current aperture, shutter angle, ISO and white balance settings. Additionally, the unit which currently is still in prototype stage sports a bright LED light to provide confirmation whether the camera is recording or not. The final form will also house a 1/4-20″ hole for easier and more flexible mounting.
Furthermore, you can easily recharge the controller via the available Type-C USB port and continue operating your camera remotely along the way. A full charge will give you approximately four hours of run time with the screen set at full brightness. Once switched on, the PBC connects over Bluetooth LE to the camera and retrieves the settings within 5 seconds. Any changes made on the camera are updated on the PBC screen within 100ms.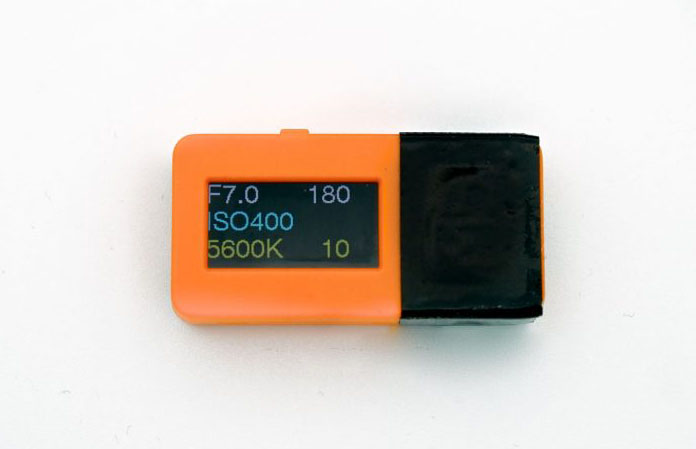 There is also an expansion port for connecting future peripherals to expand the PBC's capabilities as a controller including additional programmable switches and a rotary encoder for focus control of electronic lenses.
It seems that using such a device also gives a few advantages over a phone with a dedicated app the main of which are cost, connect time and form factor as the PBC can be mounted on a gimbal or tripod far easier than a phone.
The additional advantage is the expansion port that can optionally enable physical controls such as switches, pots etc to be connected if you need them. According to the creators, the base PBC is primarily designed as a simple, cost-effective Record Start/Stop controller with settings monitoring whereas an app gives more control over the settings themselves.
The Pocket Bluetooth Controller will be available on Kickstarter in August 2019 selling for €60/$70. It's expected to ship a few weeks after the campaign has ended.
[source: CDA-Tek]
Order Links:
Blackmagic Design Pocket Cinema Camera 4K (B&H, Amazon)
Blackmagic Design URSA Mini Pro 4.6K G2 (B&H, Amazon)
Claim your copy of DAVINCI RESOLVE - SIMPLIFIED COURSE with 50% off! Get Instant Access!