Are you ready to take your motion control photography to the next level? You should be since the new generation of the most popular pocket-sized camera motion controller on the market has just been introduced to the world.
Syrp Genie Mini II is here packed with even more exciting new features and enhancements such as the ability to create more complex keyframed movements and multi-row panorama, WiFi connectivity, additional app features and much more. Four years after the first Genie Mini was announced, New Zealand innovators specializing in smart camera motion systems are back with the next iteration of the simplest smart motion controller ever built. Let's take a closer look.
Just like its predecessor, the brand new Genie Mini II can carry up to 8.8 lbs (4kg) of payload for panning and up to 6.6 lbs (3kg) of payload for tilting. The well-known form factor and dimensions of the original model also remain the same. What's new, though, is the inclusion of Bluetooth 4.2 technology which provides a more reliable and faster connection with the device itself.
Other enhancements include WiFi connectivity and a USB-C port along with the ability to set 10 keyframes rather than 5. Users can now shoot 5 rows of multi-row panorama instead of 2 when using two Genie Mini's combined with the Pan Tilt Bracket. There are also some additional app features in the making, which will come later with free firmware updates.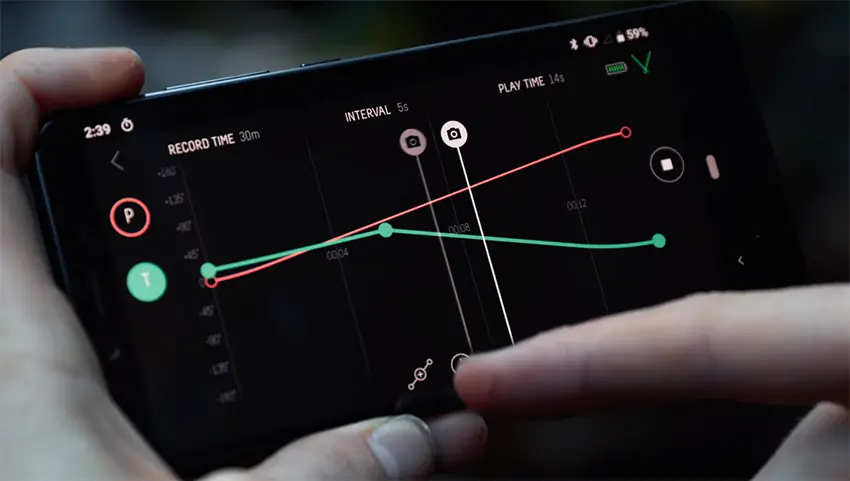 Unsurprisingly, Genie Mini II is compatible with the latest Syrp Genie 2 App which enables shooting more complex motion control movements by adjusting the speed and path of the movement on each axis with greater precision.
Other than that, the unit gives you six hours of continuous operation when shooting video and more than 15 hours while being in a time-lapse mode. The Genie Mini II is compatible with a wide range of devices including DSLR, mirrorless, and video cameras as well as it gives you countless options to create complex 3-axis motion controlled camera movements when combined with other Syrp products.
Genie Mini II Specifications
Payload: Panning Load: 8.8 lb / 4 kg; Tilting Load: 6.6 lb / 3 kg centered;
Bluetooth 4.2 Low Energy
WiFi 2.4 Ghz
USB-C port
2.5mm shutter control port
Speed: 360° in 33 seconds
Natively syncs with: Genie II Linear, Genie Mini II and Genie Mini (first edition)
Battery life: Time-Lapse: 15 hours; Video: 6 hours; Charge time: 2 hours
Dimensions: 3.6 x 3.6 x 1.8″ / 91.5 x 91.5 x 46mm (LxWxH)
Weight: 8.1 oz / 230 g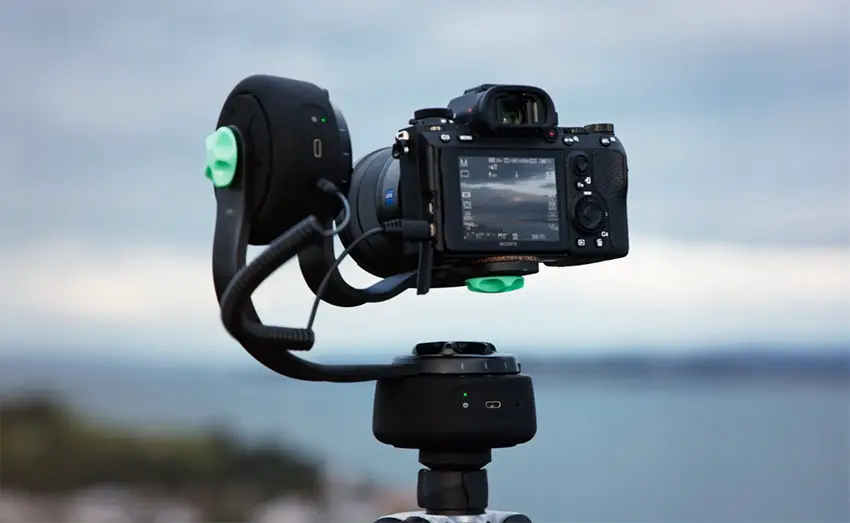 So, whether you want to shoot silky smooth motion videos with precise panning control or you simply need some stunning ultra wide-angle panoramic images for your next project, the Genie Mini II has got you covered. For more information and product details, head over to Syrp's official website here.
Meanwhile, here are a couple of videos that should help you get started with the Genie Mini II and capture some amazing panoramas along the way.
[source: Syrp]
B&H Order Links:
Claim your copy of DAVINCI RESOLVE - SIMPLIFIED COURSE with 50% off! Get Instant Access!