Just earlier today, MASV (pronounced MASSIVE), the world leader in cloud delivery of enormous video files, announced its June 2019 update, which debuts a new integration with collaboration service Slack. Sending huge 4K video files or other large files to client or workflow collaborators can be an infuriating experience, but MASV has been building a solid reputation over the last couple of years for making that process painless.
Available today, the MASV Slack App combines video delivery service massive.io with Slack to enable new collaboration workflows for the 10-million-plus Slack users and the world's 25-million creative professionals, many of who use Slack at work, all day, every day.
The integration allows teams to collaborate on projects that exceed the size limits of generic file sharing services.
The new MASV app for Slack is available at www.massive.io/slack.
"Video production is moving to the cloud, but collaboration is already there." said Greg Wood, VP of Products at MASV. "MASV has an expertise in network acceleration that allows us to reliably deliver huge video files over the cloud. Combining this with the simplicity of Slack just makes sense. It makes collaborating on cloud video projects easier and perfectly matches the way creatives are working today."
New Desktop Apps for MacOS and Windows
MASV's June 2019 update also includes the introduction of a new MASV Desktop App for macOS and Windows. The app removes the file transfer limitations of conventional web browsers and more consistently outperforms the browser when file sizes exceed 80+GB.
MASV Desktop reliably sends enormous video files and other data over a high-performance global network, exploiting users' maximum possible bandwidth speed. This displaces the need for hard-drive shipping enabling users to support RAW and proxy footage workflows over the internet.
In recent public beta testing, the desktop apps have been able to easily transfer multi-terabyte (TB) packages, including those with 150,000+ component files, all without transfer-killing disconnects, firewall/IT headaches or expensive subscriptions.
The apps can be downloaded for free at https://www.massive.io/desktop-app/.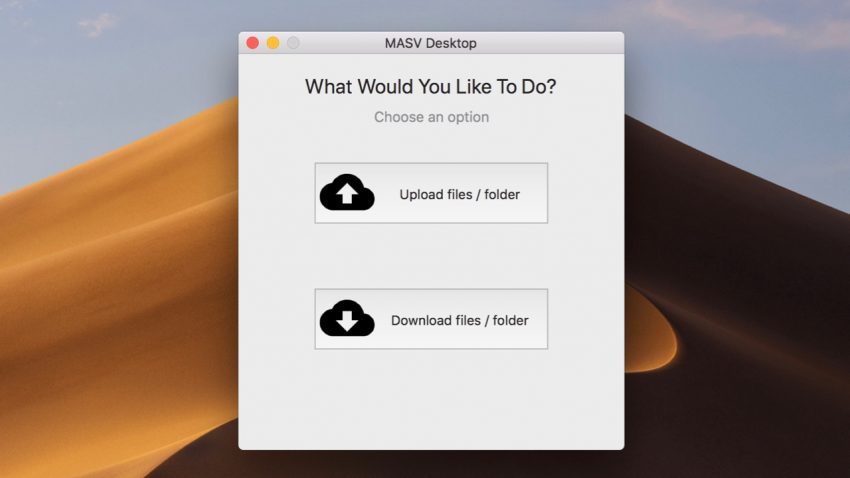 Extended Delivery with Pay-As-You-Go Storage
One of the best features of MASV is their pay-as-you-go payment structure, and in the latest June 2019 update MASV also adds new pay-as-you-go storage options, which allows MASV users to extend MASV's standard 10-day delivery window. The new extended delivery service allows users to keep transfers active for the duration of a project, knowing that files will securely disappear following the closure of their delivery window
Here are the other new improvements and features included in MASV June 2019 Update:
Embeddable Portals

MASV Portals allows users to receive files from clients, partners, and suppliers by providing a branded link to a portal where users can upload content super-fast. As of June 2019, Embeddable Portals provides a simple embed code so users can pack the power and performance of MASV's global accelerated network directly into any website. This is perfect for creative agencies ingesting video content for any number of projects.

MASV API

The MASV API was introduced in May 2019 and receives updates continuously. Developers and Technology Providers serving the post-production and creative professional markets can use the MASV API to create automatic transfer workflows.
To learn more about MASV, see all features, check out their demo videos and also get a FREE 100GB trial head over to www.massive.io.
Claim your copy of DAVINCI RESOLVE - SIMPLIFIED COURSE with 50% off! Get Instant Access!