Having multiple filters for multiple lenses, especially if those are with a different front diameter can be a major pain sometimes. Losing step-up rings is quite easy and even permanently attaching them to the front of a lens like I had done with my Sigma 18-35mm f1.8 doesn't solve the problem.
Well, the good news is, innovative California-based camera accessories maker Aurora Aperture have come up with a new drop-in filter system that allows you to drop in a filter behind the adapted lens and into the lens adapter when you are using a Sony, Canon, Panasonic, or a Nikon mirrorless camera.
The revolutionary Aurora Aperture Adapter Mount Format (AMF) filter is compatible with popular lens adapters such as the Canon EF-EOS R adapter, the Nikon FTZ adapter, the Sigma MC-11 for Sony E, and the Sigma MC-21 for the L mount.
One Lens Mount – One Filter!
Designed in California, the Aurora Aperture AMF drop-in filters offer many advantages over traditional front–mounted lens filters. Since a drop-in filter goes inside a mount adapter, users only need one set of filters per adapter instead of specific thread sizes for each lens. It not only saves users from having to buy multiple sets of filters or large diameter filters – but it also means awkward to use step-up rings are no longer necessary.
The drop-in filters are very compact and lightweight, meaning that they're easily carried. They cost much less than traditional front mount filters, especially in comparison to large filter thread sizes.
Any DSLR lens that can be mounted on the four supported mirrorless mount adapters can be used with these drop-in filters, whether the lens has a front filter thread or not. This is especially beneficial for ultra wide-angle lenses without a front filter thread which would otherwise require massive filters on a bulky adapter.
Available AMF Drop-in Filters

PowerUV – a sensor protector filter to shield the camera sensor from contamination
PowerND – neutral density (ND) filters of light reduction strength in:

ND4 (2 stops)
ND16 (4 stops)
ND64 (6 stops)
ND256 (8 stops)
ND4000 (12 stops)
ND65000 (16 stops)

PowerGND – soft graduated neutral density (GND) filters of light reduction strength in:

ND3 (1.5 stops), ND6 (2.5 stops), and ND12 (3.5 stops)

PowerDusk – a light pollution reduction filter for astrophotography and for cityscape photography in blue hours by reducing artificial light pollution.
The AMF filters boast a high-grade construction and optical design based on Schott B270 glass that is used as the foundation of filters except for the PowerDusk, which itself is based on neodymium glass. Multi-layer nano-coatings are used for light reduction so the filters are able to meet high-resolution demands of 4K+ video resolutions and the high pixel density of modern-day sensors.
A PFPE based nano-coating is applied to both optical surfaces, ensuring the protection of filter against water, oil, dust, and dirt. This coating allows the filter to be easily cleaned as substances do not adhere as easily and are removed with little effort. The PFPE based nano coating has a 110-degree static contact angle, one of the best in the industry.
The filter frame is made out of aerospace-grade 7051 aluminium alloy, which is said to be twice as strong as 6000 series aluminium alloy used in conventional lens filters.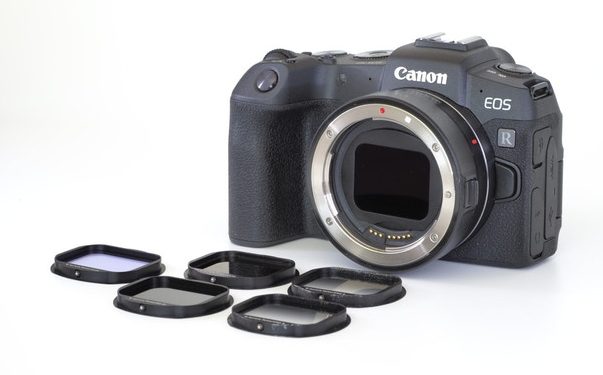 You can get some early bird pricing deals on the AMF Filters through the Aurora Aperture kickstarter.com crowdfunding campaign starting at $44 per filter going up to a full kit for $370+.
Starting October 2019 you can expect to find these filters through the company's dealer network.
Claim your copy of DAVINCI RESOLVE - SIMPLIFIED COURSE with 50% off! Get Instant Access!