Out of the blue, Chinese company Z CAM mainly known for its modular E2 full-frame cameras with 6K and 8K shooting capabilities as well as more affordable Super 35mm and Micro Four Thirds versions just unveiled the world's smallest interchangeable cinema camera capable of shooting 4K 10-bit video.
What's more, the brand new Z Cam E2C is priced at $799 which also makes it the cheapest entry-level digital cinema camera on the market with these enticing video capabilities. The unit features a 4/3″ (17.56 x 13.11mm) sensor with 10-bit color support and 16.83 MP effective pixels. The camera body is also super compact and lightweight weighing just 668 g (1.47 lb).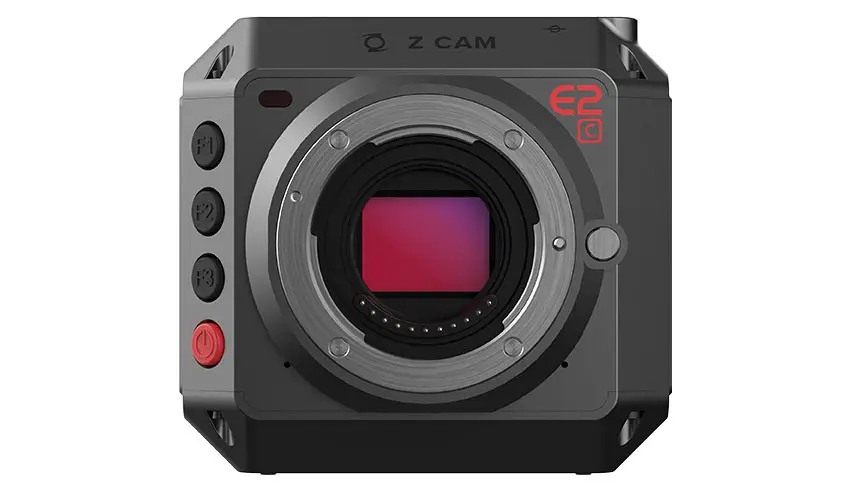 In a nutshell, the Z CAM E2C is a stripped-down version of the E2, with limited frame rates and codec options. Unlike the Z Cam E2 sibling that shoots DCI-compliant 4K video (4096 x 2160) at 120 fps, the newcomer is limited to UHD 4K at up to 29.97 fps, as well as Full HD up to 59.94 fps.
Nevertheless, the brand new camera supports recording video in MOV/MP4 using H.265 for 10-bit recording, or H.264 8-bit recording to an SDXC Class 10 card without any recording time limits. The device can also output a clean signal over HDMI 2.0. When shooting in Z-Log2, the camera provides 11.5 stops of dynamic range which is less than the claimed 13 stops of dynamic range using Z-Log, and 16 stops of dynamic range in WDR mode of the E2.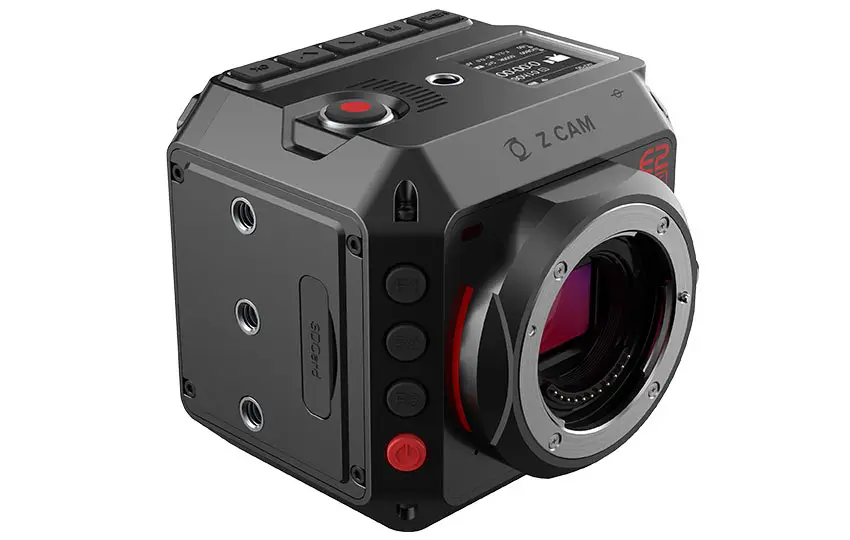 According to Z Cam, the E2C will support ProRes as an internal recording format via future firmware update. The camera can also shoot in Rec.709,  Z-Log2, FLAT, and HLG. Users can control the unit either by using the physical buttons located on the front edge of the camera or remotely via an available iOS app that also provides a live image preview.
Regarding audio capabilities, the Z Cam E2C records in 24-bit 48 kHz using AAC or PCM (PCM for MOV format only). It also has a built-in stereo microphone as well as a 1/8″ 3.5 mm stereo input and a 1/8″ 3.5 mm stereo output. Beyond that, the camera features a USB 3.0 Type-C for camera control and data transformation, an Ethernet port for live view, control, and file transfer as well as a LANC port for remote control including powering the E2C on/off.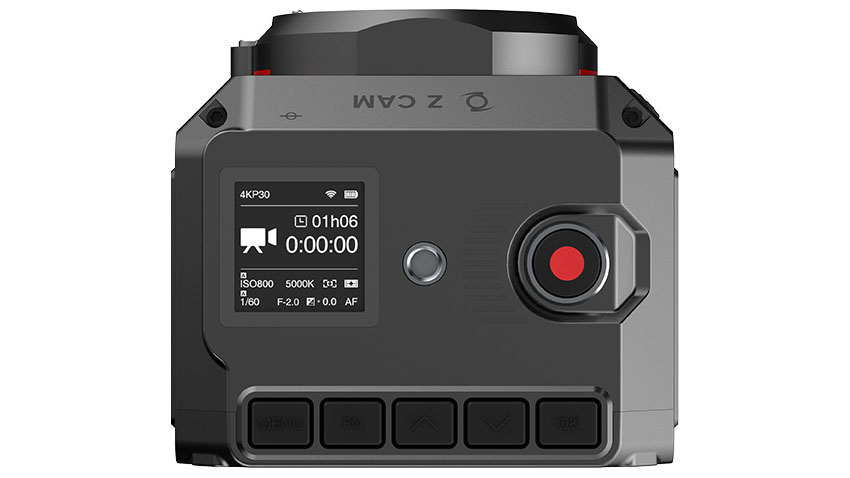 There's a multitude of powering options available with the E2C as well. You can choose between power over ethernet (PoE), an LP-E6-series battery, or a DC input port. Additionally, an included D-Tap power cable allows you to power the camera from a D-Tap source. An optional AC to DC power adapter can also be utilized.
Z Cam E2C Highlights
Micro 4/3 Sensor (17.56 x 13.11mm)
Internal 4K UHD at 30fps, Full HD at up to 59.94 fps;
11.5 stops of dynamic range (Z-Log2)
MOV/MP4 using H.265 for 10-bit recording/ H.264 8-bit recording/ ProRes support via firmware update;
Rec.709,  Z-Log2, FLAT, and HLG color profiles
24-bit 48 kHz AAC or PCM
SDXC Class 10 Card Support
Video output through HDMI 2.0 is supported
Size: 91.2 x 89.1 x 83.9 mm (3.59 x 3.51 x 3.3″)
Weight: 668 g (1.47 lb)
Price: $799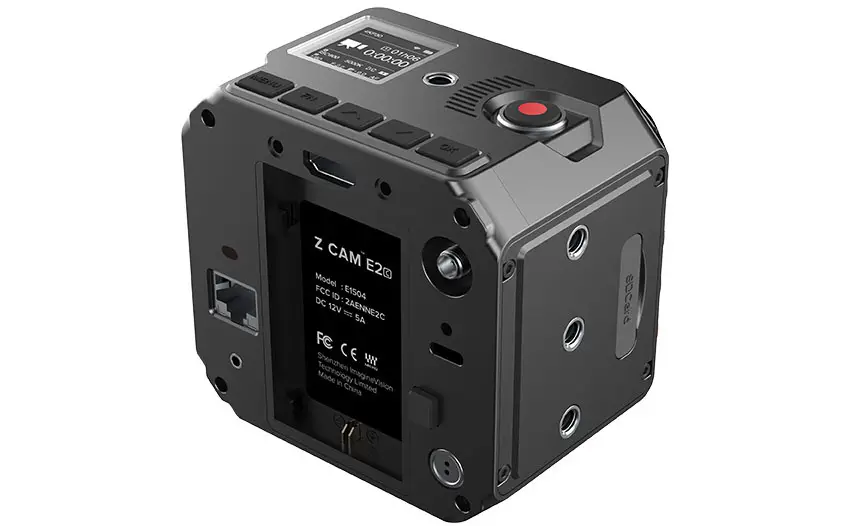 The Z Cam E2C is already available to pre-order selling for $799 with expected shipping at the end of August. For more information and specs, head over to the official Z Cam website.
[source: Z Cam]
Claim your copy of DAVINCI RESOLVE - SIMPLIFIED COURSE with 50% off! Get Instant Access!