There are some many Z CAMs that it's getting confusing as to what model does what. If you're note as confused as me and on the ball, then you should know that the Z CAM E2 F6 full-frame 6K and Z CAM E2-F8 Full-Frame 8K cameras are now available to pre-order at B&H and expected to start shipping as early as October, if not sooner (maybe, it's hard to know, take it with a grain of salt).
Priced very aggressively at just $5K for the 6K model, and $6K for the 8K model and pitched as the company's flagship models, both cameras are available in either Canon EF or PL thus becoming an interesting and very competitive option to those looking to get a whole lotta camera for not much $$$ all things considered.
You do have to add a monitor as they don't have an EVF, touchscreen or any way to monitor (other than via a smartphone app, which offers LiveView, but I am pretty sure the practicality of that would be effort-prohibitive), but still the Z CAM cameras seem to be picking up speed with the company expanding their portfolio with 6K and 8K full frame models Because it's 2019 and everything has to be 8K and full-frame…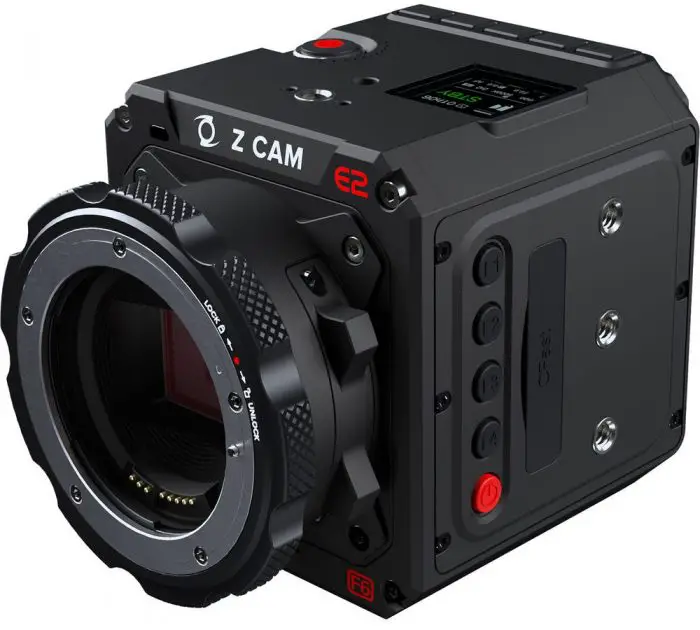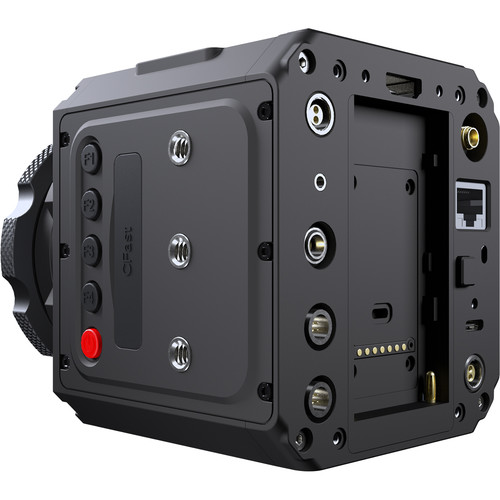 Z CAM E2-F6 Full-Frame 6K Features
26MP Full-Frame CMOS sensor (37.09 x 24.75 mm)
Canon EF or PL mount
6K/60fps and 4K/120fps
Recording Resolutions:

6244 x 4168 at 30fps max (6K Open Gate)
6144 x 3240 at 48fps max (DCI 6K)
6144 x 2592 at 60fps max (DCI 6K 2.4:1)
5760 x 3240 at 48fps max (6K UHD)
5552 x 4164 at 30fps max (5K 4:3)
4992 x 4160 at 30fps max (5K 6:5)
4096 x 2160 at 72fps max (DCI 4K)
4096 x 1728 at 120fps max (DCI 4K 2.4:1)
3840 x 2160 at 72fps max (4K UHD)
3840 x 1620 at 90fps max (4K UHD 2.4:1)
1920 x 1080 at 120fps max (FHD)

10-bit color/Max bit rate:

300 Mbps for all resolutions (H.265 & H.264)

15 stops dynamic range
ZRAW supported (firmware v0.88)
5G Wireless Support, Timecode Support
Gigabit Ethernet for Data and Control
Live Streaming via Ethernet
iOS App for Control and Live Preview
Powered by Sony L-Series NP-F battery
HDMI 2.0 / USB 3.0 Type-C
Records onto Cfast 2.0
Pre-order: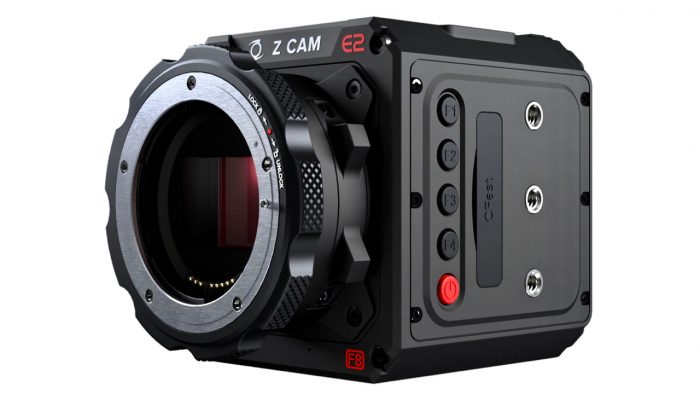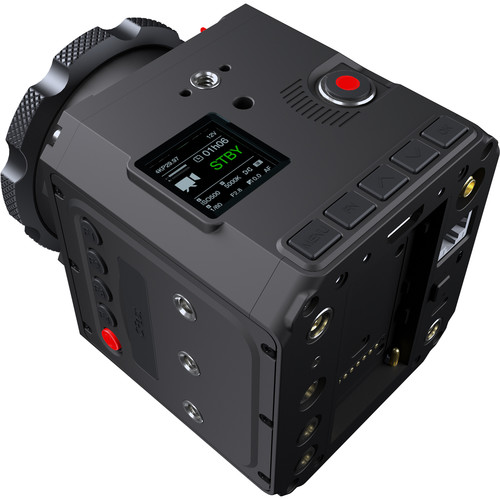 Z CAM E2-F8 Full-Frame 8K Features
61MP Full-Frame CMOS sensor (35.97 x 23.98 mm)
8K video recording up to 30p/Resolutions:

8192 x 3456 at 30fps (DCI 8K 2.4:1)
7680 x4320 at 30fps (8K UHD)
6144 x 3240 at 30fps max (DCI 6K)
5760 x 3240 at 30fps max (6K UHD)
3840 x 2160 at 30fps max (4K UHD)

ZRAW Recording
14 Stops of Dynamic Range
EF or PL Mount
10-Bit Color Recording (H.265)
5G Wireless Support, Timecode Support
Gigabit Ethernet for Data and Control
Live Streaming via Ethernet
iOS App for Control and Live Preview
Pre-order:
So, is the upcoming RED Komodo camera, that would supposedly be the most affordable RED camera to date (RIP Raven), a camouflaged Z CAM underneath, or is it the other way around? I don't think so, but that issue is not that important. There will be those loyal to the RED brand and their workflow, and that's cool, they've been around for some time now and have established themselves as a dominant force in high resolution acquisition technology, but the competition is quickly catching up hence why the Komodo exists.
There are of course similarities between the Z CAM cameras and the RED Komodo beyond the obvious boxy design – both use CFast 2.0 and will have to use a separate device such as an external monitor or smart device for monitoring (well, RED cameras have been selling for ages without on-body monitors/EVFs for ages, but that's not the point here).
From what has been revealed so far, it appears the RED KOMODO will have a Canon RF mount, which is a good thing as you can adapt EF lenses, it will also have 4K SDI output (something you don't get with the current DSMC 2 cameras), and a bit of a weird, but understandable choice for batteries – Canon BP-955 or 975 style batteries commonly used on Canon XF205/305 and countless other handheld camcorders.
Third party batteries of this style are readily available and affordable and so are the NP-F style Sony batteries used by the Z CAM cameras, but you're not gonna be buying those cameras based on what battery they are using. Still, worth to note.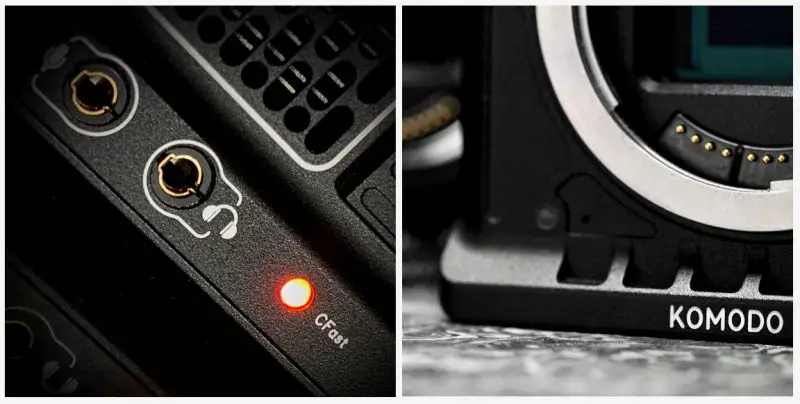 More important than what I think is what you guys think – are you going for any of the Z CAM F6 or F8 cameras or are you waiting to hear more about the RED Komodo? Or maybe the BMPCC 6K is your thing. Let me know in the comments below.
Learn more about Z CAM and all their cameras at http://www.z-cam.com/
Claim your copy of DAVINCI RESOLVE 16 - SIMPLIFIED COURSE with 50% off! Get Instant Access!