Blackmagic Design today announced Blackmagic RAW 1.5 – a new software update with support for Adobe Premiere Pro and Avid Media Composer, plus Blackmagic RAW Speed test for Mac, PC, and Linux. Users can now work with Blackmagic RAW in two of the most popular NLEs available out there, besides DaVinci Resolve itself.
With these free plugins, there is no longer a need to create proxy files and conform edits for finishing. The just-released add-ons bring the quality of RAW in small, modern, GPU and CPU accelerated files that are faster and easier to work with than any other video format.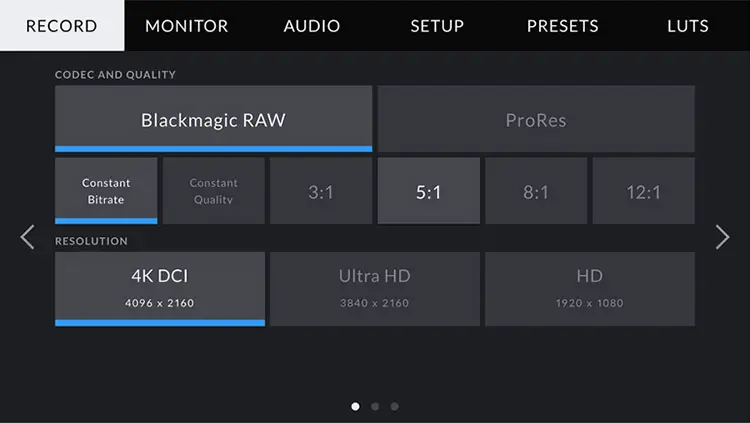 Best of all, when projects are moved from Premiere Pro or Media Composer into DaVinci Resolve for color correction and finishing, all of the camera RAW metadata and image quality will stay intact.
The new Blackmagic RAW 1.5 update also includes Blackmagic RAW Speed Test which is available on Windows and Linux mashines. Blackmagic RAW Speed Test is a CPU and GPU benchmarking tool for testing the speed of decoding full resolution Blackmagic RAW frames on their system.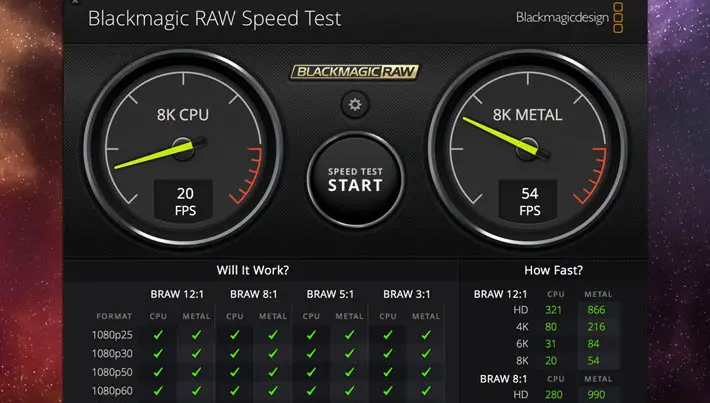 Multiple CPU cores and GPUs are automatically detected and used during the test so that customers get accurate and realistic results. Simply select Blackmagic RAW constant bitrate 3:1, 5:1, 8:1 or 12:1 and the desired resolution to perform the test. Results are displayed in an easy to read table that shows how many frames per second the computer can decode for all supported resolutions.
Blackmagic RAW 1.5 is available now for download from the Blackmagic Design website.
[source: Blackmagic Design]
Disclaimer: As an Amazon Associate partner and participant in B&H and Adorama Affiliate programmes, we earn a small comission from each purchase made through the affiliate links listed above at no additional cost to you.
Claim your copy of DAVINCI RESOLVE - SIMPLIFIED COURSE with 50% off! Get Instant Access!