Despite the instant success and huge splash that the BMPCC 6K has made in the industry, Blackmagic Design aren't planning to abandon the support of the Pocket 4K any time soon, on the contrary.
The company is about to release a new firmware update that will add some pretty enticing features to their popular Micro 4/3 camera, thus turning it into even more powerful and versatile tool.
First off, the Pocket 4K will gain a 2.8K anamorphic mode alongside the ability to record 2.6K videos at 120fps using BRAW. The latter might not seem as a huge bump, but the extra amount of pixels will certainly make a difference in terms of image quality, especially when you deliver your slow-motion videos in Full HD.
Currently, the camera is capable of shooting 4096 x 2160 DCI 4K images at rates up to 60 fps in a variety of codecs including BRAW at several bit rates and various ProRes 422 options whereas slow-motion rates up to 120 fps are available only in cropped Full HD.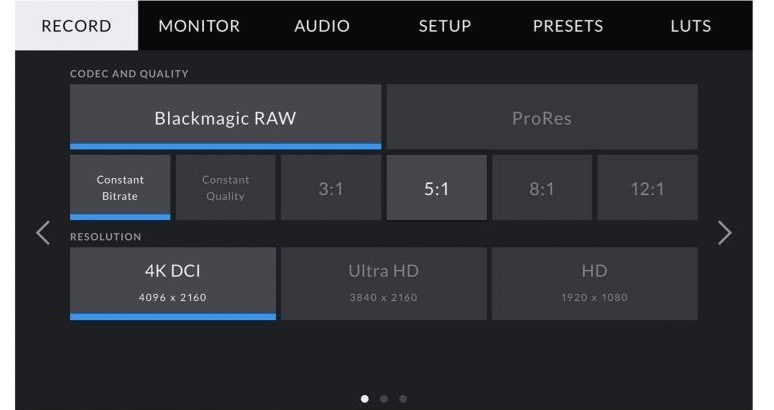 If that's not enough, users will also have the ability to change the windowing of the sensor, thus being able to pick among even more resolutions and frame rates. This is another significant update, as it will allow you to tweak the recording settings in a way that will not only give you some extra options to work with but it will also unlock the full potential of this already extremely capable little beast.
Additionally, new frame guides will be available, as well as the ability to enter completely custom guides. That way, users will be able to set multiple aspect ratio guides depending on the specific project requirements they have.
Lastly, a spirit level will also feature to help shooters get level shots right off the bat, which isn't a groundbreaking feature by any means, but it's still a great add-on to have. It is unknown, though, when the imminent firmware update will be released, but considering the fact that the Pocket 4K can bring even more to the table is pretty exciting indeed.
[source: Blackmagic Design]
Order Links:
Blackmagic Design Pocket Cinema Camera 4K (B&H, Amazon)
Claim your copy of DAVINCI RESOLVE - SIMPLIFIED COURSE with 50% off! Get Instant Access!