Backing up your videos and photographs in the field can sometime be a real pain. Especially, when you are travelling without a laptop, or worse, when you are somewhere remote and your laptop runs out of juice, having a backup devices that can somehow reliably backup your files without a laptop or a smartphone can seem like some sort of voodoo.
Well, the folks behind Gnarbox 2.0 SSD may very well be some sort of tech magicians, as their new and improved Gnarbox 2.0 SSD rugged backup drive is now available!
I'm sure a lot of you are familiar with the original Gnarbox 1.0 SSD, which was quite the hit among adventure photographers and travel/lifestyle video creators, but the new Gnarbox 2.0 seems to take backup in the field without a laptop to a whole new level.
Available in three sizes – 256GB, 512GB and 1TB, the GNARBOX 2.0 SSD offers an intuitive one-touch backup with automatic organization thanks to the on-board screen and buttons. Based on the latest gen NVMe SSD architecture, the GNARBOX 2.0 has been designed with professionals in mind, and aims to help those drastically reduce offload times thanks to USB-C connectivity supporting transfer speeds of up to 350MB/s.
The rugged backup SSD is powered by an Intel Quad-Core CPU and even supports 802.11ac WiFi. Supported video files and formats include H.264, H.265, ProRes, and RAW. The SSD has a built-in SD card slot, 2x USB-C (3.1 Gen1) and a micro-HDMI port.
Тhe GNARBOX 2.0 retains and even improves its ruggedness compared to the v1.0, thanks to a gasket-sealed rubber outer-shell ensuring it's dirt, debris, water and dust-resistant.
The GNARBOX 2.0 innovations continue with a removable 3000 mAh battery that lasts for 3 to 6 hours of continuous use and can be recharged up to 80% in one hour and up to 100% in two hours. The smartphone app is compatible with iOS and Android, while the unit itself is compatible with Windows & macOS.
Included in the box is the GNARBOX 2.0 Battery, a microSD card reader, a USB Type-C cable, a 35W power adapter, three international power adapters, and a carrying lanyard.
GNARBOX 2.0 SSD Tech Specs:
Intel Quad Core, 2.40GHZ CPU
4 Core Intel® HD Graphics GPU
867mbps 802.11 ac WiFi
4GB RAM
NVMe SSD in 3 capacities:
3000 mAh 7.4v removable lithium ion battery
Works with mobile apps on iOS & Android
Compatible with macOS & Windows computers
File Support

Image Support: RAW, TIFF, JPG, PNG
Video Support: H.265, H.264, ProRes, Raw
UDF File System Support

SD Transfer: Up to 75MB/s
USB-C Transfer: Up to 350MB/s
USB-C (x2), SD, and Micro HDMI ports
3-6 hours of continuous use
Water and Dust Resistant
6" x 3" x 1.16" /.8lb (375g)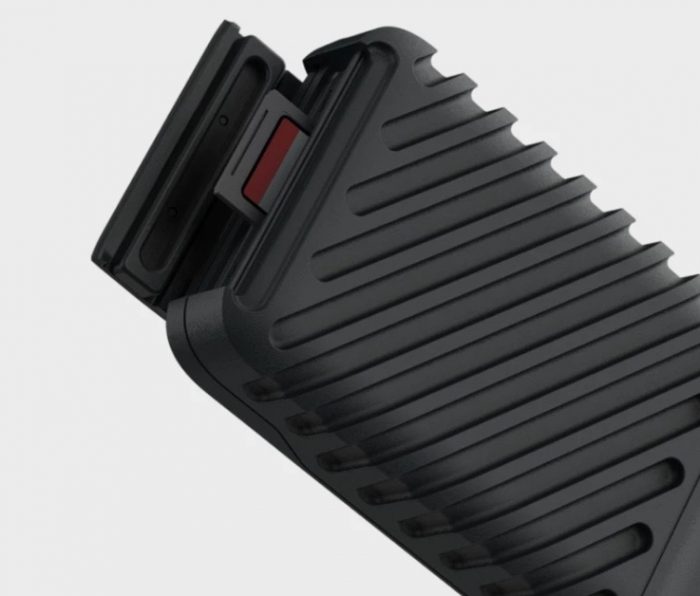 The GNARBOX 2.0 SSD pricing starts at $499 for the 256GB version and you can get yours over at B&H. To learn more about the GNARBOX 2.0 head over to their website here.
Claim your copy of DAVINCI RESOLVE - SIMPLIFIED COURSE with 50% off! Get Instant Access!