Many Nikon Z6 & Z7 users have been eagerly waiting for this upgrade for almost a year and now it's officially a fact. Atomos just released the revolutionary RAW over HDMI upgrade for the Ninja V monitor/recorder when combined with the Nikon Z6 or Z7 siblings.
With this upgrade, the Z6 and Z7 become the very first full-frame mirrorless cameras that are capable of outputting a stream of RAW data via a 4K HDMI cable to the Ninja V thus making the recording of 12-bit uncompressed video in 4K UHD resolution a reality. You can now update your Ninja V with the latest AtomOS 10.2 to get this feature on board.
Unfortunately, to enable the Raw streaming capability on your Nikon Z6/Z7, you'll have to send the camera body to your local Nikon service center where an additional internal upgrade needs to be performed which also will incur a service charge. The only way to get this feature for free is to buy either the Nikon Z6 filmmakers kit or Z6 essential movie kit bundle.
First showcased at CES 2019 back in January, this enticing feature allows both cameras to output a stream of 12-bit 4K UHD or full-HD RAW via an HDMI 2.0 cable to the Ninja V. This data is then repacked into the ProRes RAW format and recorded to a removable SSD drive in the Ninja V.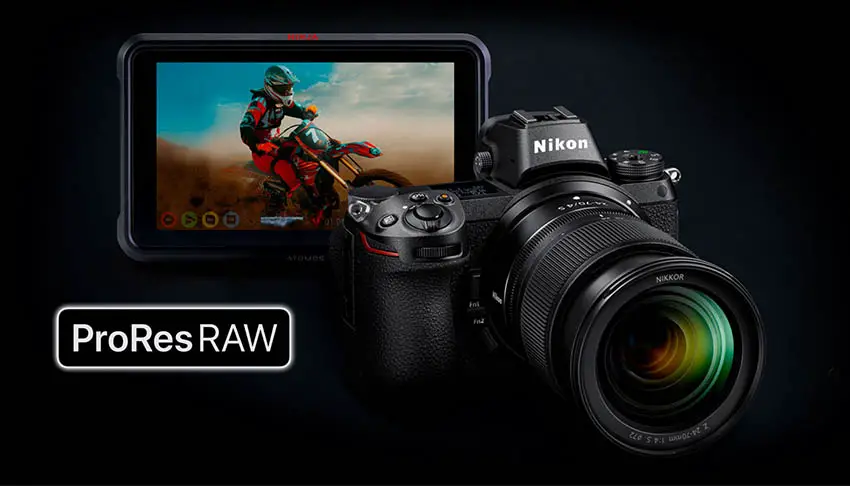 When shooting is finished, the footage can then be easily decoded (de-bayered) and edited on your computer in the highest possible quality. Using ProRes RAW format keeps file sizes manageable, easy to edit and future-proof.
Furthermore, the Ninja V also allows users to accurately monitor the RAW signal, previewing it for HDR in a choice of HLG and PQ (HDR10) formats.
Here's a quick video that showcases how you can set up your Nikon Z6/Z7 and Ninja V to enable ProRes Raw recording.
Currently, ProRes Raw is fully supported in Final Cut X, whereas Adobe and Avid have also announced that Premiere Pro and Media Composer will support the raw format in 2020.
All in all, this raw workflow gives Nikon Z6/Z7 and Ninja V users complete creative control over the captured footage, especially when you consider the power of ProRes RAW which combines the flexibility of RAW video with the real-time performance of ProRes.
You can already download the latest AtomOS 10.2 firmware and updated your Ninja V by using the following link.
[source: Atomos]
B&H Order Links:
Claim your copy of DAVINCI RESOLVE - SIMPLIFIED COURSE with 50% off! Get Instant Access!