Sony VENICE owners would be more than happy to know that they can now download Firmware V5.0 for their favorite 6K CineAlta camera. The latest software update adds even more high frame rate options along with internal HD ProRes 4:4:4:4 recording, new built-in monitoring and VF features for Steadicam, improved user frame lines, 1.65x de-squeeze monitoring option, additional Paint Menu support for live operation and more.
First introduced with the Firmware Version 4.0, the high frame rate support including 4K up to 120fps and 6K at up to 60fps is now expanded even further. With the Firmware Version 5.0, Sony VENICE will be able to record 6K 17:9 up to 72fps, 6K 1.85:1 up to 72fps, as well as 6K 2.39:1 up to 90fps.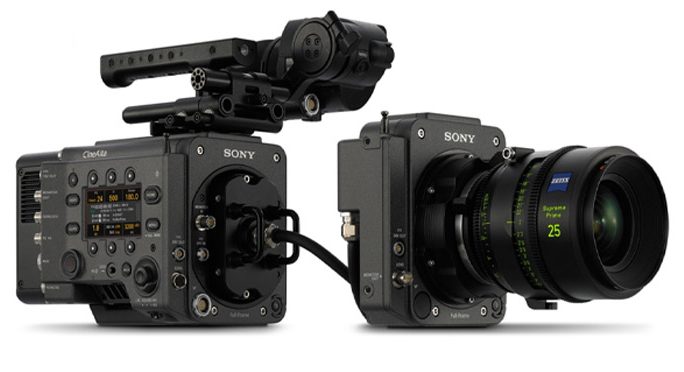 Here are all new features and improvements included with VENICE V5.00 firmware:
Additional HFR support
6K 17:9 up to 72fps
6K 1.85:1 up to 72fps
6K 2.39:1 up to 90fps
4K 2.39:1 resolution operates like all the other resolutions (Previously it was limited to 120fps only)
Flip & Flop support for VF and Monitor outputs for use with Steadicam
User Frame line operation is improved
Display of aspect ratio and pixel count is now shown in menu
Additional Preset frame lines
Recorded metadata now includes User Frame line setting
Cooke /i2 metadata recorded in X-OCN/RAW and XAVC files
HD ProRes 4:4:4:4
Fixed frame rate only
Up to 29.97
Simultaneous Record not available
Desqueeze monitoring options increased
FPS information is now shown as Fix23.98 when in 23.98 (23.976fps) project mode
Previously Fix24 was shown for both 23.98 and 24 projects
Sub Display, Operator Display, etc
Tilt/Roll gyro has been activated
Additional Paint Menu support for live operation
User Gamma, Knee, White Clip, Detail, Matrix, Multi Matrix, Scene File, Test SAW
Keep in mind that if you haven't updated your VENICE to V4.0 or V4.01, you must install those first. Due to this limitation, the download link for this firmware is currently only available through Sony VENICE resellers or camera rental houses.
[source: Sony]
Claim your copy of DAVINCI RESOLVE - SIMPLIFIED COURSE with 50% off! Get Instant Access!