Transferring huge video files has never been easier. The pay-as-you-go file transfer service MASV just rolled out the second iteration of their Desktop app for macOS and Windows. The app is very fast and resilient and allows remote workers to send and receive enormous (20GB+ and frequently 100GB+) files, even through a dodgy home internet connection.
In a nutshell,  MASV App V.2.0  is designed for media and entertainment professionals, creatives and enterprise video users to send and receive 100GB+ files with ease. At the core of MASV App 2.0 is new automation tools that help producers collect video content from contributors and automate downloads from a MASV portal. The net result is less waiting, so projects get done and billed sooner.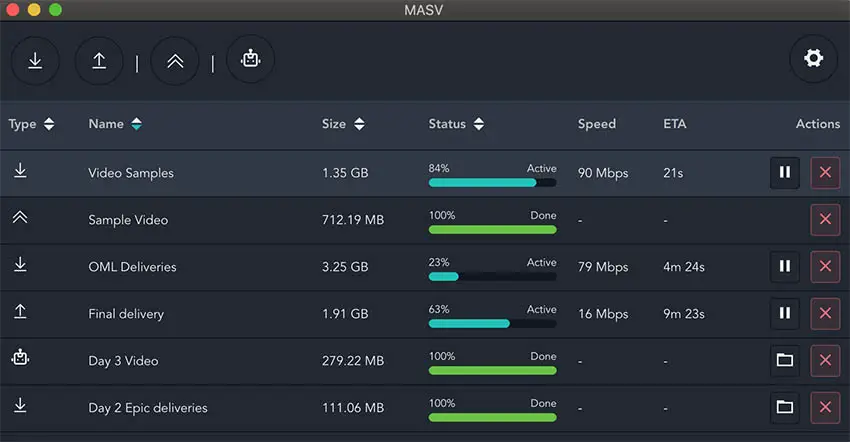 New features of the MASV  Desktop App 2.0 include:
All-new interactive interface. MASV App 2.0 is a complete redesign, and provides an elegant and easy-to-use interface that's consistent across Windows and macOS.
Transfer Dashboard. A new dashboard shows all transfer progress in one view, displaying speeds and estimated delivery times.
Support for MASV Portals. MASV Portals is a simple landing page used to collect assets from contributors. In V.2, contributors can upload to a Portal through the app, providing unparalleled reliability.
Transfer Automation. Deliver automatically to Cloud or local storage: no click of the download button required. Supports local, Amazon S3 and Backblaze B2 storage.
Pause & Resume. Get more control over your transfers, with pause and resume for each transfer. Intuitive and context-sensitive buttons help make the process easy.
Unstoppable Transfer Performance: Improved integration between app and the MASV Cloud service ensures delivery following Internet disruptions. The App pushes through slow internet connections so your files will still get delivered even if you don't have the bandwidth to take advantage of MASV's industry-best speed.
Simultaneous deliveries: Effortlessly run concurrent transfers.
Folder structure retention, without zips on download: Invite recipients to get the app for faster deliveries and to retain folder structure without needing the time or hard drive space to unzip their deliveries.
Dark Mode. The app also has a nice light mode and respects system settings, but seriously, you should use dark mode.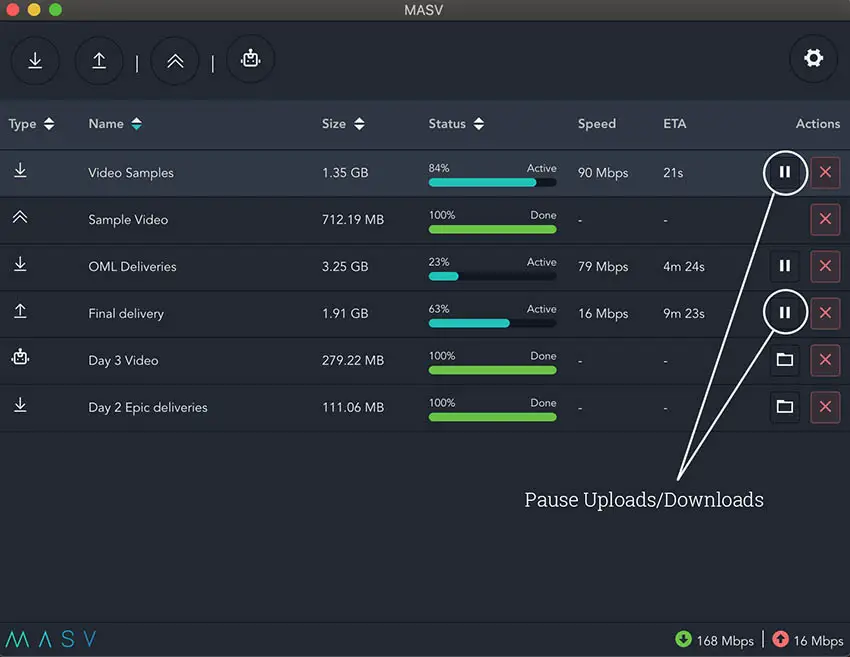 To download the new app, use the following link. Additionally, MASV offers a 100GB free trial that makes it easy to test put the new capabilities with your biggest files.
[source: MASV]
Disclaimer: As an Amazon Associate partner and participant in B&H and Adorama Affiliate programmes, we earn a small comission from each purchase made through the affiliate links listed above at no additional cost to you.
Claim your copy of DAVINCI RESOLVE - SIMPLIFIED COURSE with 50% off! Get Instant Access!