We are amidst a worldwide crisis and, as of late, finding inspiration has become an elusive feat for many of us. Regardless where in the world you reside, you have likely been overcome with feelings of instability – if not in broader terms of home life and career, at the very least, in your artistic endeavors.
As creatives, though, we have a responsibility to tell the stories surrounding us, to preserve history in our pieces, and to ignite inspiration in others and ourselves. But, how can we be expected to do that when our lives have been turned upside down, when our full capacity to preserve moments in time has been limited by the invisible barriers of social distancing?
For starters, we can look to each other – to learn, to encourage, and reinvigorate. Luckily, we can still do that in our own time regardless of the distance between us. Our friends at 5DayDeal have presented an incredible opportunity to do just that in the comfort of our own homes, bringing together some of the top professionals in the industry for the 2020 Complete Video Creators Bundle.
Only for the next five days, you can obtain thousands of dollars in resources and join a massive network of creatives from around the world for just $89 (bonus: when you do so, you'll be contributing to some pretty amazing charities).
You'll have the chance to learn the techniques of video masters like Shane Hurlburt and Jordy Vandeput, get access to a library of presets, music tracks, software, and filmmaking tools, and entrance into a private online group where you can engage one another.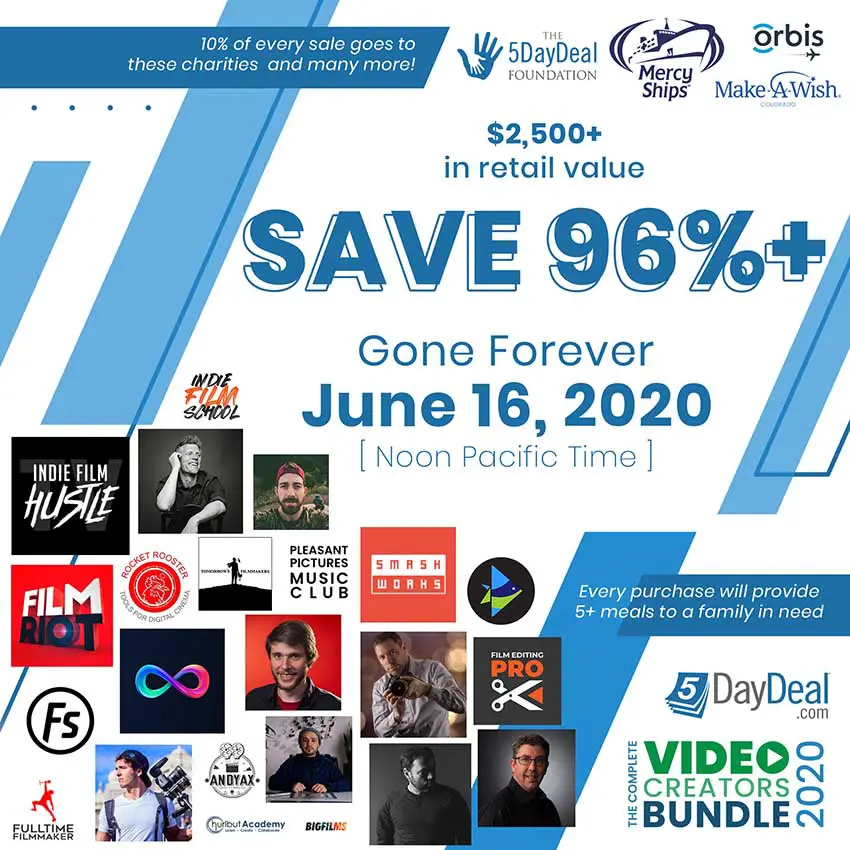 The 2020 Complete Video Creators Bundle includes:
Complete Movie Making Bundle Pack by FilmRiot
Seamless Video Pro by Parker Walbeck
Learning To Light by Shane Hurlbut, ASC
High-End Stock Music Bundle by Pleasant Pictures Music Club
Introduction to Video by Fstoppers
Music Packs by  Andyax .com
QuickStart Guide by filmeditingpro .com
Final Cut Pro X Masterclass by Marcos Rocha
Videos That Convert by Clarke Scott
Video Editing with DaVinci Resolve + Twitter For Filmmakers by Indie Film Hustle
Screenwriting and Story Development by Indie Film School
Post Audio And Sound Design by Story & Heart
Grow (How to Grow your YouTube Channel) by Serge Ramelli
Film Overlays Mega Pack by Smash Workshop
Acting Cinema Course by Tomorrow's Filmmakers
Rocket Rooster Filmmakers Essentials by Rocket Rooster
HD MP4 – Stock Footage Pac by FILMPAC .com
You can get all these awesome products ($2,709 retail value) with a whopping 96% discount by paying just $89! You can see the full range of bundle options here.
5DayDeal puts an exclusive video bundle together every year, but this one is truly exceptional. With the vast majority of learning and communication fully transitioning to digital experiences, videography pros jumped at the opportunity to get involved and reach folks through this bundle. The result is the absolute best video creators bundle we've seen!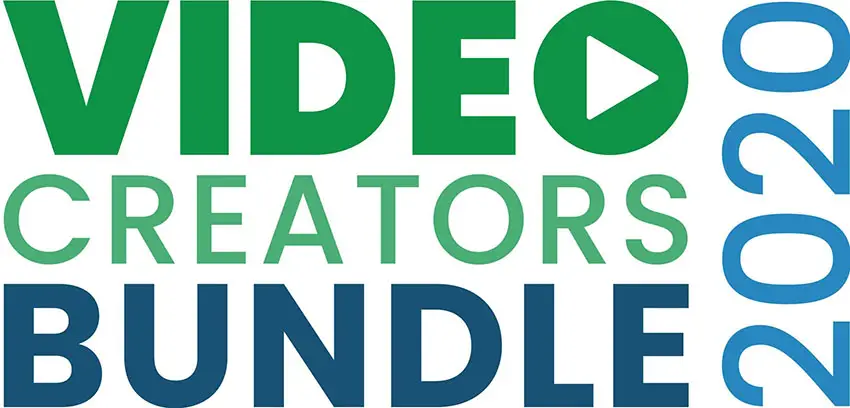 After June 16th at 12:00 PM (noon) PDT, though, you'll never (ever) have the chance to get this once-in-a-lifetime bundle again! Save 96% on it now! If you miss out, it will be at least another year before you have the chance to get another similar offer this prolific.
Last but not least, when you invest in your inner creative genius by getting the bundle, you'll be joining a network of #DifferenceMakers by supporting numerous charities! For every bundle sold, 10% of the revenue goes directly to making the world a better place to film.
Positively impact your own life and the lives of others. Make a #5DayDifference. Join now!
Claim your copy of DAVINCI RESOLVE 16 - SIMPLIFIED COURSE with 50% off! Get Instant Access!