The June 2020 release of Premiere Pro (Version 14.3) is already available to download at the Creative Cloud website and with it comes the long-awaited native support of Canon EOS R5, 1DX Mark III, and RED Komodo footage. You can learn more about the latest video, audio, and still-image formats that are supported by Adobe Premiere Pro here.
Other updates include performance improvements with faster load times, enhanced bitrate controls for JPEG 2000 MXF export, support for Apple Afterburner, Adobe Stock integration, and more.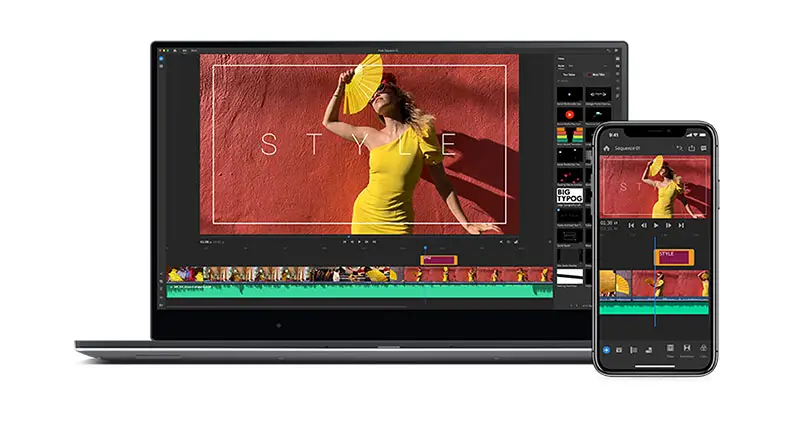 One of the noteworthy enhancements with this particular update is the inclusion of Afterburner support on macOS. The latter allows macOS users to use the Apple Afterburner card with Premiere Pro to decode ProRes 422 and ProRes 4444 media (decoding in hardware instead of software).
Keep in mind, though, that Afterburner support requires the Metal Renderer. Projects that use other renderers decode ProRes content in software and will not use the Afterburner hardware.

Furthermore, Adobe Stock is launching an entirely new content category, audio, making music tracks available for license.
And you can now search, download, and license royalty-free audio soundtracks from Adobe Stock via the Essential Sound panel in Premiere Pro. Simply choose the Audio workspace and in the Essential Sound panel, click Browse.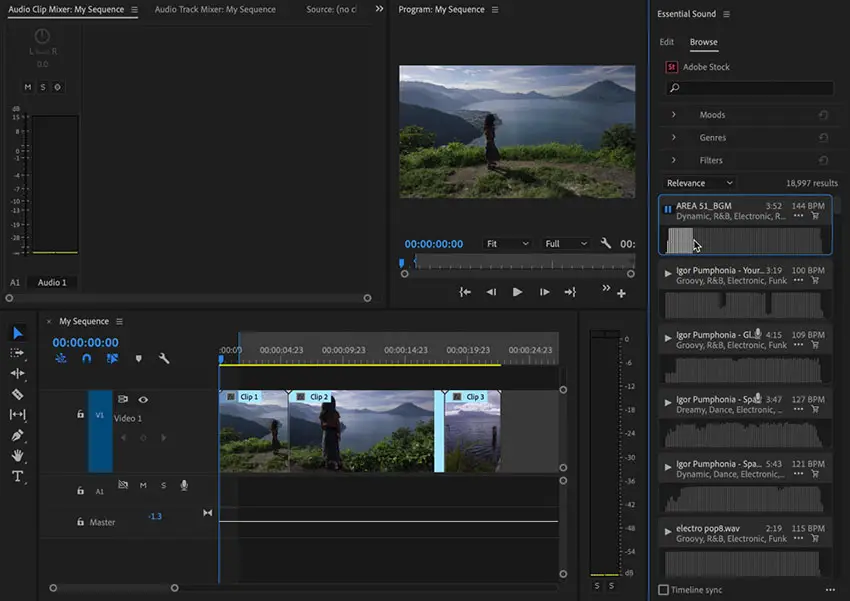 You can search for tracks by mood or genre. Each genre has multiple sub-genre options. Click the > arrow to select sub-genres. If you have a specific track in mind, type in the track name in the Search box at the top of the Essential Sound panel, and then select it from the results.
Alternatively, you can select multiple moods and genres to broaden your selection. Finally, you can fine-tune the results by filtering by tempo, duration, vocals, and audio partner. Once you find the track that fits perfectly with your project, you can easily download it by right-clicking it and selecting Add to project. You can also save it to your disk, or to your Creative Cloud Library.
Adobe has also teased several new features that are coming soon to CC apps. Those include, but are not limited to Scene Edit Detection in Premiere Pro, Roto Brush 2 in After Effects, and an Effects panel in Premiere Rush with new Auto Reframe and Pan and Zoom.
Users who are interested in testing features in development can download Beta builds of the Adobe video and audio applications from the Creative Cloud desktop application.
[source: Adobe]
Claim your copy of DAVINCI RESOLVE 16 - SIMPLIFIED COURSE with 50% off! Get Instant Access!