Teradek has just announced the next-generation Bolt 4K LT wireless video system. In a nutshell, the kit consists of a wireless transmitter and receiver that can transfer 4K resolution in 10-bit 4:2:2 HDR at a distance of up to 1500ft (457m).
The transmitter inputs up to 4K video over HDMI or up to 1080p60 video via 3G-SDI, and the receiver outputs video via HDMI and 3G-SDI while delivering visually lossless image comparable to running an SDI cable.
The system sports a smaller and lighter chassis design than other Bolt transmitters and features improved metadata, range, and compatibility while being able to transmit up to six receivers at a time.
It also comes with built-in AES-256 encryption with RSA 1024 key pairing that protects your video whereas noise rejection keeps the feed clean no matter how many devices are using the wireless spectrum.
It's also worth mentioning that the Bolt 4K LT units are all cross-compatible, so you can transmit to different Bolt 4K LT receiver models.
The system also supports an iOS app that easily connects via Bluetooth, which provides a spectrum analyzer, channel selection tools, and remote configuration.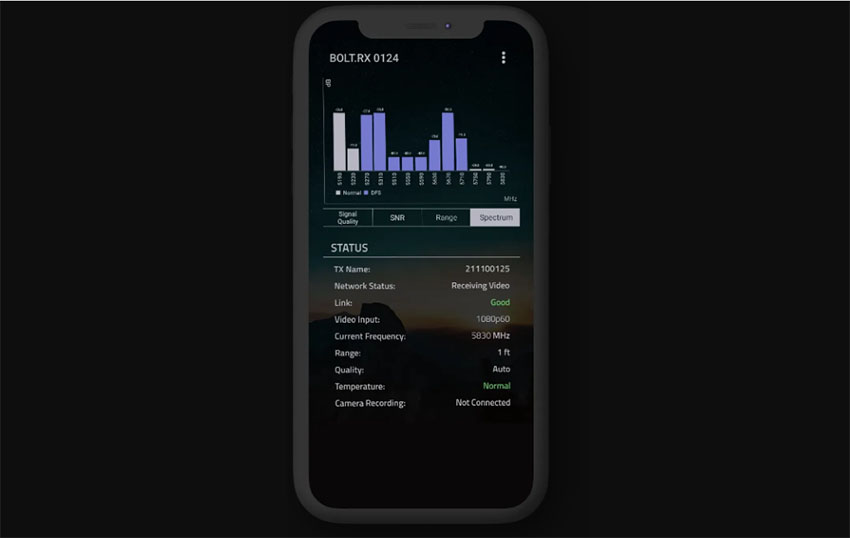 Teradek Bolt 4K LT Highlights
Bolt LT 750 and 1500 Transmitter & Receiver Sets
Transmits up to 1500m Line of Sight
Supports up to 1080p60 Resolution
3G-SDI Inputs & Outputs
10-bit HDR color support in both SDI and HD
Cross-compatible with all Bolt 4K LT receivers
Smaller and lighter chassis design than other Bolt transmitters
Transmit to up to six receivers
AES-256 encryption support
Wireless app via Bluetooth features a spectrum analyzer and remote configuration
Last but not least, the Bolt 4K LT is available in two 750 and 1500 versions retailing for $2,499 and $4,999 respectively. For more info, head over to Teradek's official website here.
[source: Teradek]
B&H Pre-Order Links:
Teradek Bolt 4K LT 750 Wireless Video System
Teradek Bolt 4K LT 1500 Wireless Video System
Disclaimer: As an Amazon Associate partner and participant in B&H and Adorama Affiliate programmes, we earn a small comission from each purchase made through the affiliate links listed above at no additional cost to you.
Claim your copy of DAVINCI RESOLVE - SIMPLIFIED COURSE with 50% off! Get Instant Access!