After the initial support provided for RED and ARRI cameras, SmallHD has just released Camera Control for the Sony VENICE as well. With this license, all SmallHD Cine 7 users will be able to control VENICE key camera settings directly through the Cine 7's touchscreen interface.
First, of course, you'll need to purchase and install the VENICE Camera Control itself. Also, make sure that your Cine 7 runs the latest firmware available. Then, after tethering the Sony VENICE to your SmallHD Cine 7, you'll have more than convenient remote access to all VENICE camera settings at your fingertips, thus turning your on-camera monitor into a robust control device.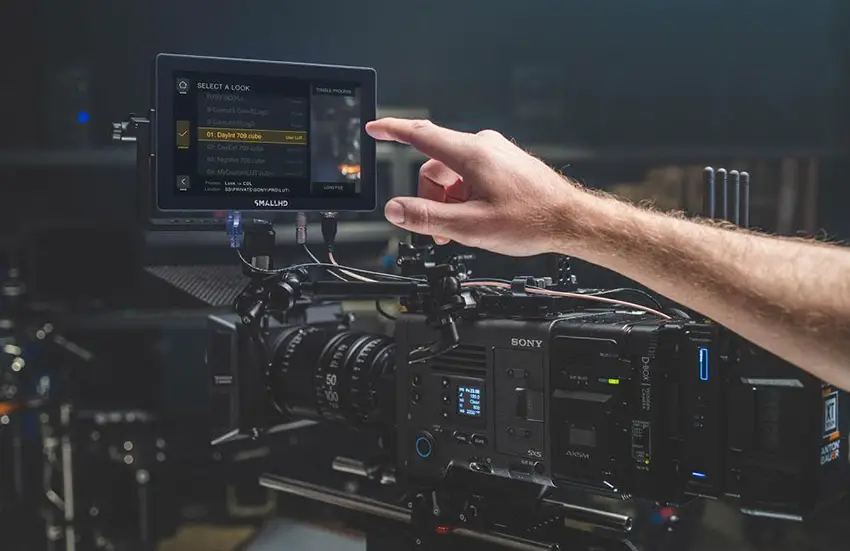 As a result, camera menus will appear as an overlay on the Cine 7 screen, offering multiple options to configure the device on the fly.
In addition to standard camera settings such as start/stop recording, FPS, shutter speed, ISO, white balance, LUT configuration, and clip playback, the new software license provides additional non-interactive camera information such as Timecode, Media Status, FPS, Resolution, Battery Info, Recording Format and more.
Just like the RED and ARRI licenses, the Camera Control for the Sony VENICE is a paid upgrade that will set you back $400. Optionally, you can get a SmallHD Cine 7 monitor bundled with the Sony VENICE camera control license for $1,799. For more information, head over to the SmallHD official website here.
[source: SmallHD]
B&H Order Link:
SmallHD 7″ Cine 7 Touchscreen On-Camera Monitor
Claim your copy of DAVINCI RESOLVE - SIMPLIFIED COURSE with 50% off! Get Instant Access!