The exciting product announcements continue to pop up left and right. Popular gimbal maker DJI has just announced the RS 2 and RSC 2 gimbals, the successors of the popular Ronin S and Ronin SC siblings. Both offerings look packed with a plethora of new features and improvements.
The lightweight and durable DJI RS 2, for instance, features feather-light carbon fiber axis arms, ActiveTrack 3.0 support, a full-color touchscreen LCD, numerous mounting options, enhanced balancing, fast-charge batteries, camera control, and DJI's Titan Stabilization Algorithm with SuperSmooth torque enhancements.
The RSC 2, on the other hand, seems to be an alternative compact gimbal with similar specs to the RS 2 but with a more compact, foldable design and motors that are 50% more powerful than the Ronin-SC. Let's take a closer look.
DJI RS 2
All in all, the DJI RS 2 is a redesigned follow-up to the Ronin-S gimbal with a payload of up to 10 lb. It's about 25% lighter and more compact, though, mainly due to monocoque carbon fiber axis arms and a shorter grip handle with a smaller battery cartridge. Nevertheless, it still provides a 12-hour runtime even with more powerful motors than its predecessor.
The RS 2 also has a 1.4″ full-color LCD touchscreen that allows users to access gimbal settings as well as features such as time-lapse and hyperlapse, which were previously accessible only via the companion mobile app.
The RS 2 uses the DJI Titan stabilization algorithm to provide improved stabilization with increased smoothness. In applications with up to 100mm zoom lenses, a built-in feature called SuperSmooth complements the algorithm by compensating for micromovements and increasing torque to achieve fluid motion (optional lens support is required).
There are also two RSA ports with electrical contacts for dedicated accessories, and each port has a NATO mount for quick release attachment of these optional accessories. Supported add-ons include a focus wheel, a twist-grip dual handle, and a universal mount for efficiently attaching the gimbal to a car, jib, or slider.
The companion iOS/Android Ronin app offers many creative features in addition to standard time-lapse and panorama functions. When using the optional RavenEye system, you can also display a live view of your subjects on the touchscreen when using the RavenEye's ActiveTrack feature.
The RS 2 uses a dual-layer Manfrotto plus Arca-Swiss camera mounting system with two removable quick release plates. To let you efficiently balance your camera, the RS 2 has an axis lock on each axis, so you can unlock and balance one axis at a time. Additionally, a fine-tune balancing knob allows you to further dial in the optimal balance for your camera.
The gimbal runs for up to 12 hours on a battery cartridge that secures to the included grip handle. The cartridge can easily be swapped out for another one, sold separately. The cartridge is rechargeable via a USB Type-C port on the grip, and the grip can be totally removed from the gimbal when you need to recharge the battery.
The BG30 grip is compatible with the PD and QC 2.0 charging protocols. DJI highly recommends using a 24W charger, not included. The battery supports 24W fast charging and can be fully recharged in about 1.5 hours.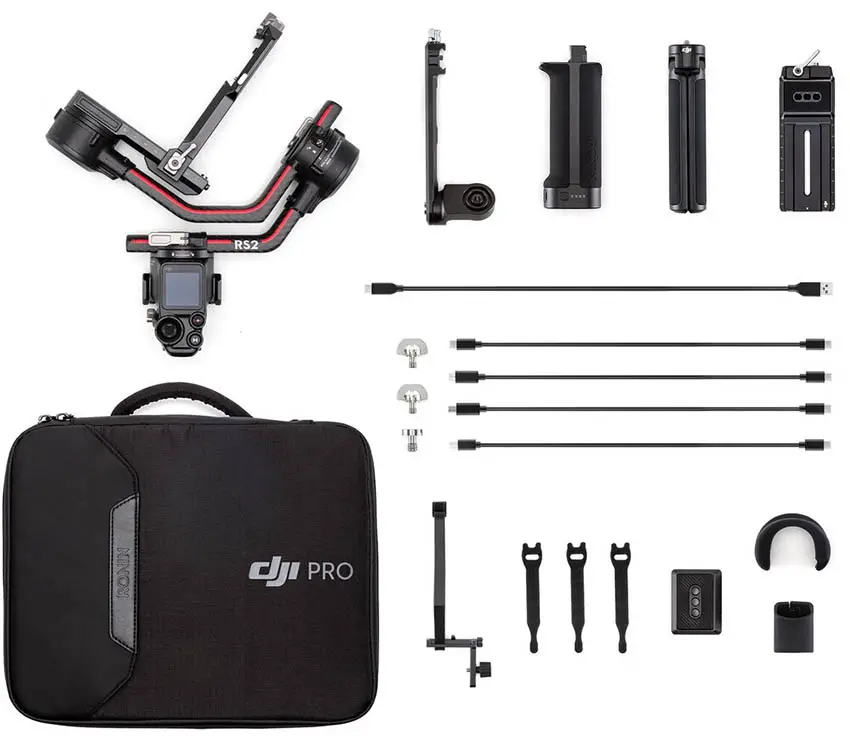 The RS 2 comes with a splash-proof carry case designed with dedicated compartments for the different parts of the gimbal and key accessories. A mini tripod is also included and attaches to a 1/4″-20 thread on the bottom of the grip handle to function as a stand or an extension handle for two-handed maneuvering of the gimbal in certain scenarios.
RONIN-SC2
If you want a smaller and lighter gimbal to move fast, break down even faster, and you don't want to carry a whole lot of equipment, then the RSC 2 seems to be the better fit.
The RSC 2 weighs only 2.6 lb and it folds down quickly. Its features are similar to the RS 2, such as optional ActiveTrack 3.0, portrait-to-landscape one-touch fast switching, camera focus and shutter control, and the Titan Stabilization Algorithm with SuperSmooth. Its motors, however, are twice as powerful than the ones found on the Ronin-SC, and they also provide smoother and steadier movements.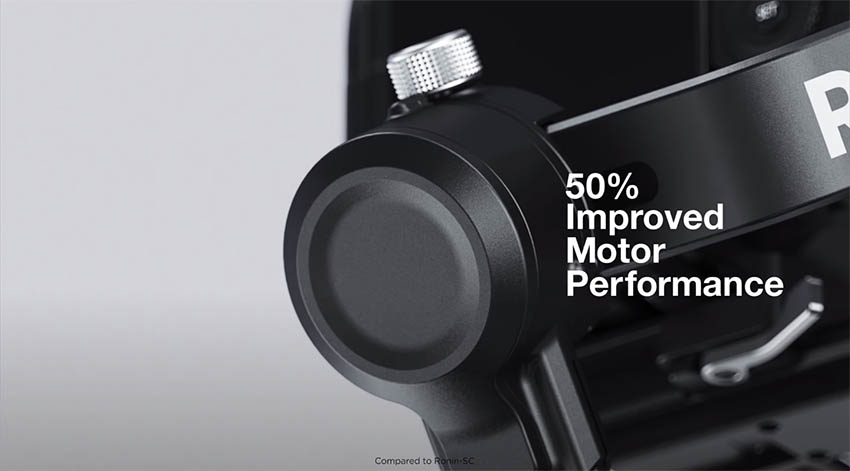 The gimbal's bright 1″ OLED screen allows you to control settings and configuration using the built-in front dial. It also supports the optional RavenEye system that allows users to transmit a video preview to a smartphone app.
Its battery will give you a whopping 14 hours when fully charged, and it is also compatible with USB Type-C fast PD and QC 2.0 charging. The gimbal offers NATO rails and 1/4″-20 threads with ARRI-style anti-twist mounts to provide mounting options for a variety of accessories.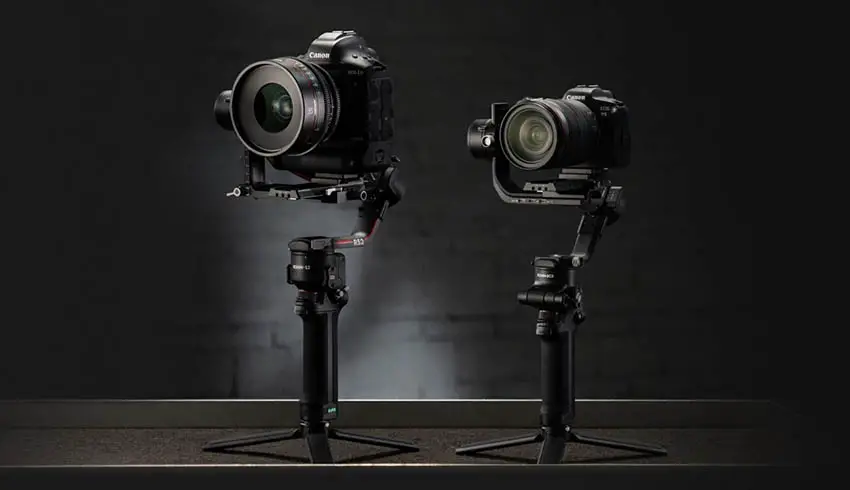 The DJI RS2 and RSC 2 will set you back $499 and $849 respectively. Both gimbals can also be found in RS 2 Pro Combo and RSC 2 Pro Combo kits that include additional accessories.
[source: DJI]
B&H Order Links:
Claim your copy of DAVINCI RESOLVE - SIMPLIFIED COURSE with 50% off! Get Instant Access!