'Tis the season to be grateful! To show appreciation and gratitude for creators across the filmmaking spectrum, Creative Solutions, which consists of SmallHD, Teradek, and Wooden Camera, is hosting its Season of Thanks Sale with huge discounts on select gear and accessories.
Starting today, Creative Solutions is offering savings of up to 60% off some of their premier products, such as Teradek RT Wireless Follow Focus Kits, SmallHD Cine 7 Smart Monitors, and tons of Wooden Camera support accessories, with free domestic shipping on all orders. Sale begins today and lasts through Cyber Monday, but limited supplies are available. Don't miss your opportunity to upgrade your rig!
Teradek Deals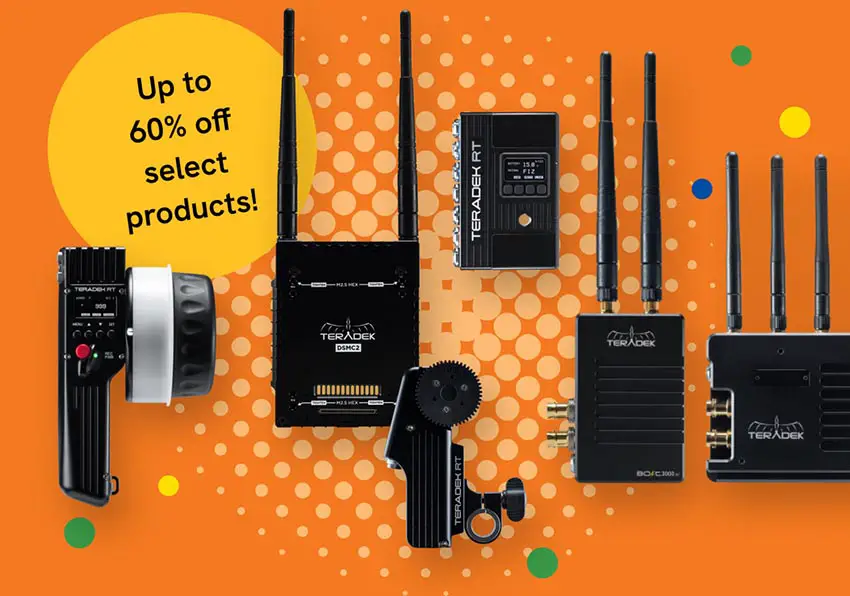 Teradek RT Wireless Follow Focus Kits
Teradek Bolt Wireless Video Systems
Teradek seasonal sales catalogue: http://tdek.co/2020thanks
SmallHD Deals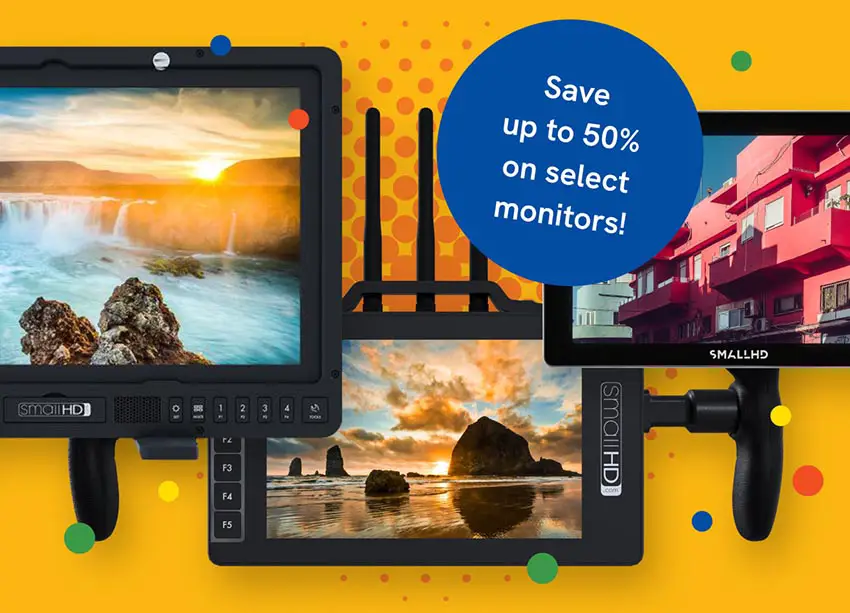 17" & 13" Production Monitors
Cine 7 Smart Monitors
FOCUS Bolt Wireless Video Monitors
SmallHD seasonal sales catalogue: https://bit.ly/2ICZVm9
Wooden Camera Deals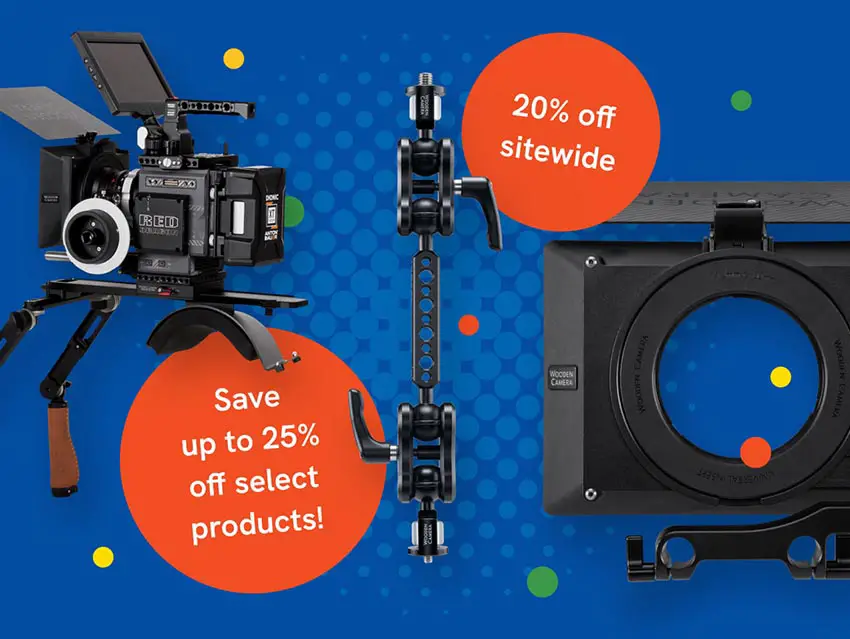 UMB-1 Universal Mattebox (Pro)
Director's Monitor Cage v3
Shoulder Rig v3
Lens Support
Camera Support
Wooden Camera seasonal sales catalogue: https://bit.ly/2Iwgujo
The sale ends at 11:59 pm on Monday, November 30, 2020.
About Creative Solutions
Headquartered in Southern California, USA, Creative Solutions (CS) designs and manufactures premium products for film and video production companies, broadcasters, independent content creators and enterprises.
Comprising the brands Teradek, SmallHD, and Wooden Camera, CS products are used around the world for film, television, sports, news, live events and online streaming. CS has manufacturing and R&D centers in the US and Israel and our products are available via our global partners and our own websites.
For additional inquiries, please reach out to [email protected].
Disclaimer: As an Amazon Associate partner and participant in B&H and Adorama Affiliate programmes, we earn a small comission from each purchase made through the affiliate links listed above at no additional cost to you.
Claim your copy of DAVINCI RESOLVE - SIMPLIFIED COURSE with 50% off! Get Instant Access!