While this global pandemic may have taken much from us, one benefit is that online learning is at an all-time high! More resources are available to us than ever before, and the quality of these learning resources is astonishing – never before have we seen online education this thorough, and for the next 5 days, it's affordable too!
Get the resource bundle made specifically for video creatives, like you, for just $89! The folks from 5DayDeal, understand the importance of quality education and they made it their mission to find world-class educators and tools so that those who want to continue the growth of their art or career, can do so at a price that is extremely affordable.
The Video Creators Bundles are available right now and the price starts at just $89, but only for the next 5 days.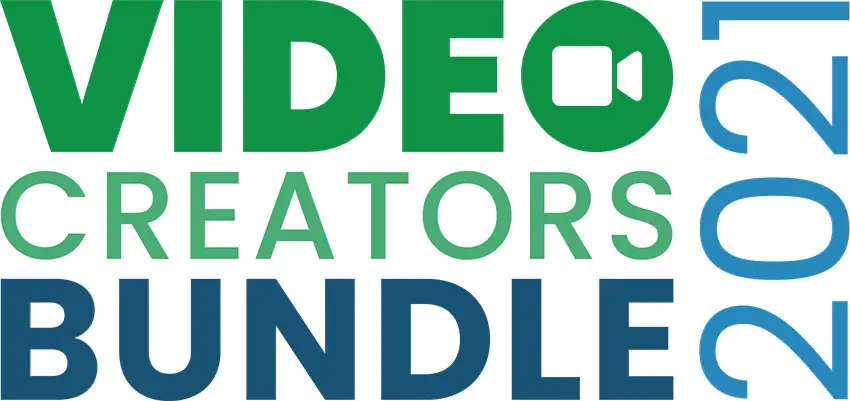 The resources come from top brands, successful business owners, and industry experts who really 'get it'. They are very familiar with the challenges video creators face at every stage and have developed resources to get you to where you want to be faster and with less of a struggle.
With 3 bundle options and nearly 35 products in total, it's hard to cover them ALL but let's at least mention our favorites.
Learning to Light Night Exteriors by Hurlbut Academy
CYBERPUNK Scores & LUTs Library Vol. 2 by Triune Films
Observational Editing + Pace & Timing by Inside The Edit
Real Estate Video Master Class by Brandon Washington
AE Academy Volume I by Motion Science
Lut Collection by Tropic Colour
Color Grading Secrets Pro by Denver Riddle
The Hand Painted Master Bundle by Smash Works
FILMPAC HD Stock Footage Pac byFilmPac
How to Film Yourself by Andyax .com
The Ultimate Timelapse Guide + Timelapse & Photo Editing by Matthew Vandeputte
Ultimate Editor Bundle by Eric Thayne
Mastering Cinematic Compositions by Cinecom.net
…and the list goes on. Each and every product above will set you back more than the price you'll pay for the entire bundle! The catch? Well, the sale ends June 8th at 12:00 PM Pacific (3:00 Eastern). That means, if you miss out, it will be at least another year before you have the chance to get another video bundle this prolific.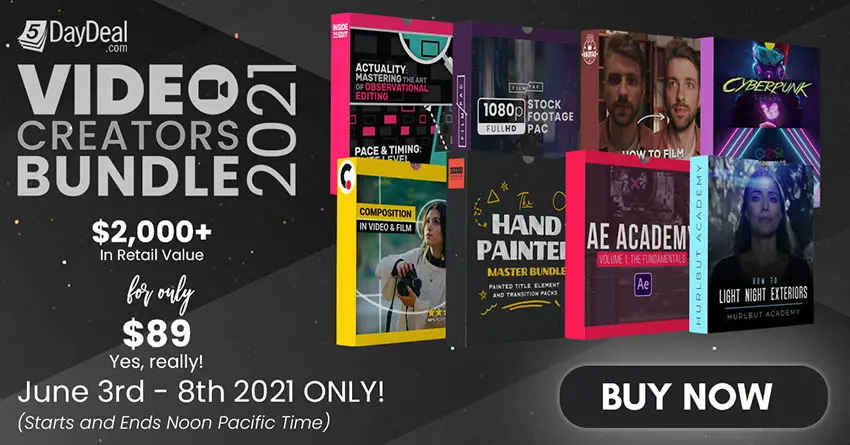 Learn from the pros and obtain top resources to become more efficient in your video making with the 5DayDeal Video Creators Bundle.
Last but not least, when you invest in your inner creative genius by getting the bundle, you'll be joining a network of #DifferenceMakers by supporting numerous charities! You see, for every bundle sold, 10% of the revenue goes directly to making the world a better place to film.
Positively impact your own life and the lives of others. Make a #5DayDifference.
Be a #DifferenceMaker! Thank YOU!
Claim your copy of DAVINCI RESOLVE - SIMPLIFIED COURSE with 50% off! Get Instant Access!