Digital imaging today is a highly technical medium. We have gamma profiles, various encoding methods, LUTs, calibration tools, and more to sort out every time we hit record. In all of that, you want to get accurate color. It matters for ensuring the best end results. To do that you should learn about other tools that you can use on set and in post to ensure you are capturing the best image possible.
An interesting take on color accuracy is from filmmaker Justin Phillip who actually has severe color blindness. This hasn't stopped him from working with video or getting the right look from his productions.
Justin's case causes issues with hue perception – somewhat important for video. Specifically, it is called Strong Deutan color blindness which affects red/green color perception. For some use cases, there are actually color-blind glasses out there that can help people differentiate between the two.
Help being the key word. Justin tries them out for when he wants to see if batteries are done charging and it seems hit or miss for him. Those won't work for precise video work though. Among the biggest issues is with skin tones since it's hard to tell what is red and he just can't see green at all.
To start solving this issue is to work with scopes. A good monitor, like the Blackmagic Video Assist, has all these tools built in. You can pull up vectorscopes and RGB parades to make sure what you capture is well balanced. Just looking at a couple scopes isn't the end of the story.
Next on the list is a colorimeter. Traditional ones are very expensive. However, the Luxi For All attaches to smartphones and then you use the app to get a very accurate color reading. You just have to make sure you calibrate the app. You can also calibrate it to your camera.
If you want to take things up a notch a true color meter is the Sekonic C-800, which is actually a useful tool to rent for a day to calibrate your Luxi with the CineMeter II app. In Justin's testing with an LED light the CineMeter app was a bit more off than you would like it to be.
However, you are talking about a price difference of over a thousand dollars. Next, with natural light it is actually very close. Something to consider in your use cases as it seems better tuned for tungsten and natural light over LED.
One useful option in the app is that you can actually get told which gels you should use to correct for color shift.
Finally, the last thing you should absolutely have is a gray card. A great pick there is the X-Rite ColorChecker Passport Video. It has color charts as well and natively works with DaVinci Resolve to automatically balance your image to something that is close to accurate.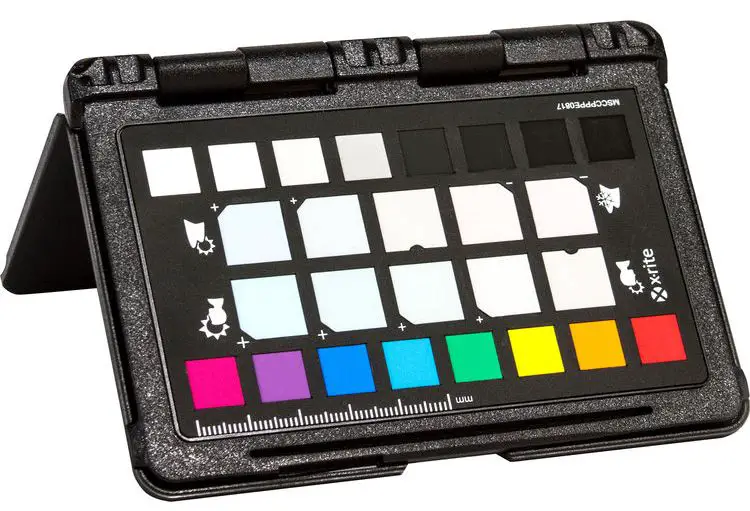 Do you have any of your own essential color tools?
[source: Justin Phillip]
Order Links:
Claim your copy of DAVINCI RESOLVE - SIMPLIFIED COURSE with 50% off! Get Instant Access!