Blackmagic has released Video Assist 12G Firmware 3.7 update, which adds new HDR features including Raw Recording for the Fujifilm X-H2s and some adjustable white balance options for the Panasonic GH5 and S1H.
Much like other external monitor recorders, the Blackmagic Video Assist 12G 5" and 7" external recorders are capable of recording ultra high definition video 4K video in 10-bit HDR 4:2:2 ProRes, Blackmagic RAW, and DNxHD Encoding.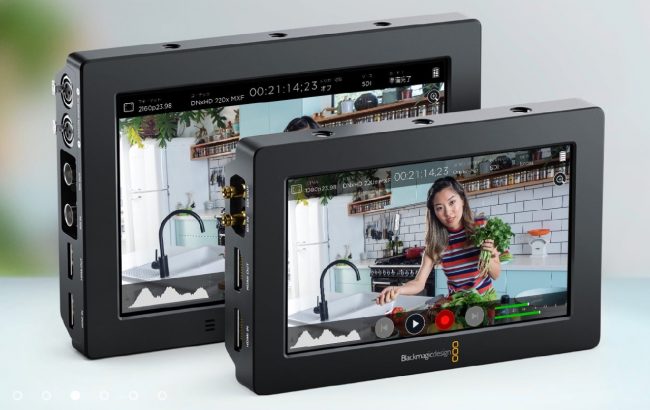 As the name suggests, Video Assist 12G connects via 12G SDI or HDMI ports which can then send full-resolution video from the camera to the recorder.
With a 2500 NIT/cd/m² 1080p display and 3D LUTs, the Video Assist 12G is capable of framing a scene even in the most challenging and bright ambient conditions.
With on-screen controls, shooters can vary the brightness and contrast depending on the shooting situation.
Adding to these complete features, with firmware update 3.7, Blackmagic has expanded camera support to the Fujifilm X-H2S, and has provided new white balance adjustment and accuracy options for the Panasonic GH5S and BGH1, and improved the overall accuracy of white balance for the Panasonic S1H, S1, S5, and BS1H.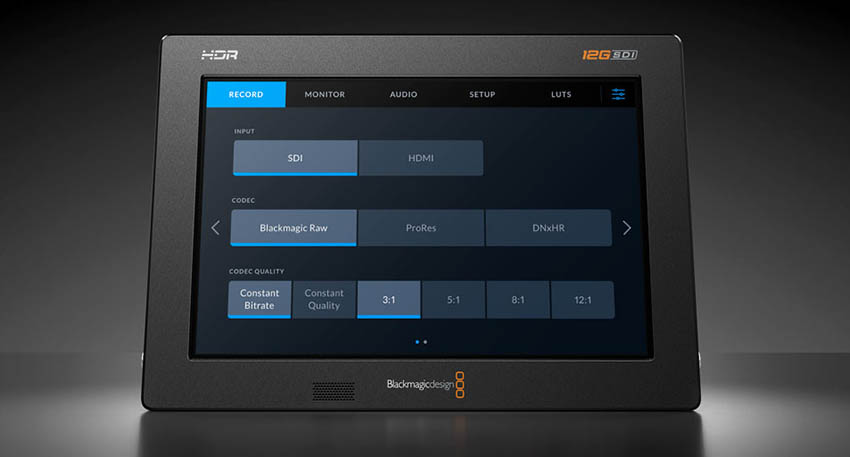 A second update, Blackmagic RAW 2.6, installs a new Blackmagic RAW Player, RAW Speed Test, a RAW software development kit, and several new RAW plugins.
The Raw SDK adds support for playback of RAW clips from the above-mentioned camera platforms. The update also does a little light housekeeping with some unspecified bug fixes.
Both the 3.7 Update and the Raw SDK 2.6 update are available from the BlackmagicDesign Support webpage and are suitable for both 5" and 7" models of the Video Assist 12G, and requires a minimum of Windows 11 for PCs, and macOS 12.2 Monterey or macOS 11.1 Big Sur on the Mac platform. A USB stick will also be required.
Blackmagic also advises that some applications that use a third-party code under license may have to reactivate their licenses after updating. There is a document in the update package called "Third Party Licenses.rtf", which outlines the procedure.
[source: Blackmagic Design]
Order Links:
FUJIFILM X-H2S Mirrorless Camera (B&H)
Claim your copy of DAVINCI RESOLVE - SIMPLIFIED COURSE with 50% off! Get Instant Access!