Buying a Sony a7S III is usually just the start of a long journey of picking up lots of bits and other accessories that will help you capture the footage you need.
Some of the pieces you'll need will directly support the camera and imaging system while others are to make your life as a filmmaker much easier. With so much equipment to choose from it can be helpful to take a peek into someone else's bag.
Filmmaker Keith Knittel is showing off his most-used accessories and putting them down as must-haves for most videographers working with an a7S III.
1. Power
Power options are many, depending on what you are trying to do. The basic is just the internal battery that comes with the a7S—the NP-FZ100. It's great. Pick up a couple spares.
If you have the camera set up on a tripod or otherwise stationary then you can consider running the camera off a large USB Power Delivery Battery Pack.
Rigging up the camera might call for a proper V-mount battery. He uses the Fxlion Nano TWO since it has a D-tap, USB-C power delivery port, and more. ZGCINE has a similar pack that is more affordable.
2. Media
Top spec recording, S&Q Mode in 4K at 120 fps in XAVC S-I, will demand the ultra-fast CFexpress Type A cards.
For anything less than that you'll be fine with a V90 SD card and if you are sticking to standard XAVC HS or S you might be able to get away with a V60 SD card.
Even better, if you are going with XAVC HS or S at only up to 4K 60p then you can use a V30 SD card.
Pick what makes sense for your needs, but keep in mind that faster cards are also faster to offload.
Keeping your SD cards safe demands a case and the Pelican 0915 is great for SD cards.
3. Rig
He doesn't dive too much into the rigging, but the core of it is the solid SmallRig Full Cage for the a7S III.
4. Microphones
Most filmmakers will have an assortment of microphones on hand depending on the task and it's the same deal here. For an on-camera shotgun, he opted for the Deity V-Mic D3 Pro. It's a well-reviewed unit.
Moving into wireless, he uses a variety:
They all generally do the same thing but have differences to how they operate and work that might make one a better choice than the others.
5. Lenses
And… lenses. This is going to be very personal, but Keith did put together a well-rounded kit with the following:
All of these (except the 50mm GM) fall in the middle range of price points. It's a good, versatile selection.
6. Gimbals
You are gonna want to pick up a gimbal for stable handheld work. DJI has been the reliable choice lately. He's been using the RS 2 for a while, but the RS 3 Pro is newer and better in a lot of ways.
7. Monitors
A monitor is always a good choice of accessory and can make filming a lot easier. He has two, an Atomos Ninja V that serves as a portable 5" monitor and recorder as well as the larger 7" FeelWorld LUT7S for pure monitoring. You'll make a lot of use of these with their extra exposure and focus tools. Plus, LUTs!
8. Bags
Another hyper-personal choice is your bag. You'll need some good ones and there are a couple reliable picks if you want some recommendations. The first is a comfortable backpack, in this case the Lowepro 450 AW II. It holds a lot and is not going to break or hurt you.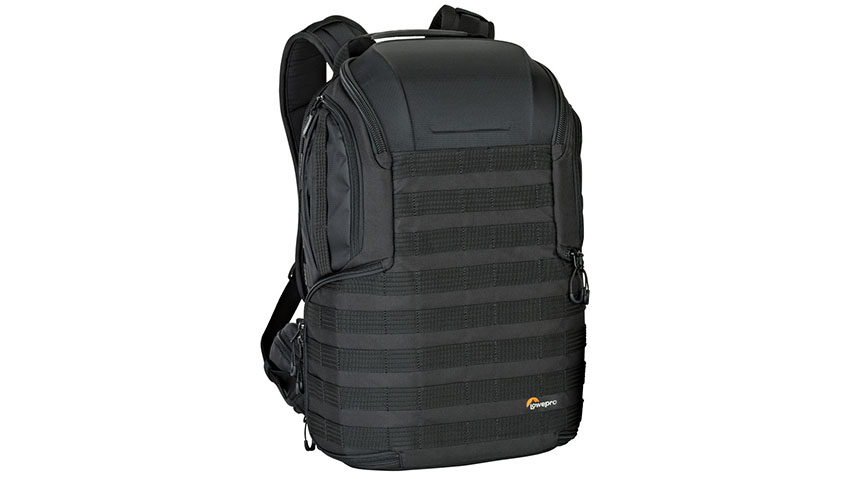 For a lighter kit, you might want to opt for a shoulder bag. Peak Design has their Everyday Messenger which will hold a body with a couple lenses or a drone.
9. Camera Strap
Straps are something that is hit or miss for videographers. Sometimes you want one, sometimes you don't. A quick release strap like the Peak Design Sling will give you that versatility.
10. Storage
Now, what to do with all that footage when you edit and archive your projects. You'll need a collection of storage devices.
Portable and fast storage is going to be needed for immediate use during editing, and the Samsung T7 does the job well.
For longer-term storage you'll want to move it to a bigger, more affordable drive. In this case he uses the WD_BLACK P10 Game Drive. It's slower but has a larger 5TB capacity. You can also pick up a bunch for cheaper.
An alternative choice is the WD My Passport series. You can never have enough storage space.
11. Lights
This isn't a real section with a ton of recommendations but just an overall statement. Just because the a7S III is good in low-light it doesn't mean you can give up lighting your shot. Pick up some good lights and use them!
12. Tripod
When you need stability a tripod can't be beat. Invest in one ASAP.
13. Wireless Remote
Wireless remotes come in handy. I make use of this one myself and they are small enough to always have around or to toss in your pocket. The Sony RMT-P1BT connects via Bluetooth so as long as you are in range you don't even need to worry about line of sight.
14. Cleaning Supplies
You'll want to be careful switching lenses since the sensor is right there. You might need to do more cleaning and picking up some sensor cleaning swabs, microfiber cloths, and rocket blowers will help.
Do you have a favorite accessory for the a7S III you want to share?
[source: Keith Knittel]
Order Links:
Disclaimer: As an Amazon Associate partner and participant in B&H and Adorama Affiliate programmes, we earn a small comission from each purchase made through the affiliate links listed above at no additional cost to you.
Claim your copy of DAVINCI RESOLVE - SIMPLIFIED COURSE with 50% off! Get Instant Access!