The Canon M Series mirrorless camera line may be retired, but the platform may live on with an RF mount. Originally, there was a rumor that the Canon EOS R100 would be coming, and now there's talk of an R50 as well.
The talk is that the camera will be announced in February 2023, just ahead of the CP+ Camera show in Japan. The confab is known for attracting manufacturers that would then, in turn, be designing accessories and third-party lenses in support of the camera lines featured there.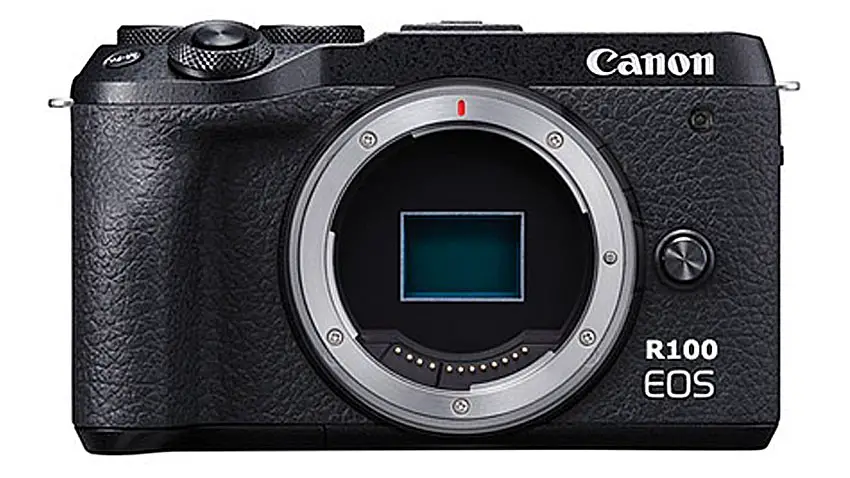 CP+ was started in 2010 with the chief aim of the show being to "contribute to the development of technology, culture, and industry in the field of camera imaging." With the base of the camera and video equipment industry located in Japan, it makes sense that the confab would be located there every year. The show will run between February 23-26th.
Based on the APS-C image sensor design that was the heartbeat of the M-Series camera, the rumored R50 could be the next logical R-series camera release.
The only specs talked about at this point are that the camera will have the aforementioned APS-C sensor, and will likely support RF-S mount lenses. A previous rumor for the R100, however, talked about a 24.2 APS-C sensor with a DIGIC X processor, capable of capturing 4K video at 30fps and 12fps still bursts.
The rumor has been spun off of talk that due to Canon's R7 and R10 APS-C Mirrorless cameras being so well received, a Canon EOS R100, and now an R50 based on the more compact M-Series design would be next in line for an announcement.
Both rumors may be the same basic talk, but with the added element of nomenclature indicating what the model could be referred to as.
Namely, it could just be the same camera mentioned with two different names. Considering that February is only three months away, there will bound to be more speculation as time marches on, and in that case, the overall picture will become much more clear.
But with the popularity of the R7 and R10, what could Canon possibly be thinking to launch a separate line of APS-C cameras so soon after?
[Source: Canon Rumors]
Disclaimer: As an Amazon Associate partner and participant in B&H and Adorama Affiliate programmes, we earn a small comission from each purchase made through the affiliate links listed above at no additional cost to you.
Claim your copy of DAVINCI RESOLVE - SIMPLIFIED COURSE with 50% off! Get Instant Access!