Sony's APS-C system has had a resurgence the past couple years with major updates (and additions) across the line.
We had the FX30, a6700, and ZV-E10 as excellent new cameras for Sony's mirrorless system as well as an interesting cinema option.
Well, if you are picking up one of these crop format options you are probably in the market for some decent glass for it.
Fortunately, there are tons of APS-C lenses for Sony's E mount and plenty of them are quite affordable.
For the most bang for your buck we can turn to Mark Bennett's Camera Crisis where they have put together an excellent list of lenses to check out.
The best part about this list is that you should be able to get all of these lenses for under $300.
Samyang 12mm f/2 AF
Samyang (and Rokinon) got their start in affordable, manual-only lenses. Now they have gotten even more exciting with some autofocus glass.
The Samyang 12mm f/2 AF is a killer ultra-wide option. It's small, lightweight and gets you an 18mm equivalent at a relatively fast f/2 aperture. This makes it very versatile.
For handheld vlogging or anywhere else a wide-angle may come in handy this is a good lens.
Sigma 16mm f/1.4 DC DN
This is almost a passing mention for Mark. The Sigma 16mm f/1.4 DC DN will run you a touch more than $300, but if you can find it on sale or can splurge on it you won't regret it.
The video is actually being shot with it and the 24mm-equivalent field of view and fast f/1.4 aperture give it a nice look.
Viltrox AF 23mm f/1.4 E
Viltrox is another brand that has been taking off lately with affordable AF glass.
This time we are talking about the AF 23mm f/1.4 E. This is a very fast lens and gives you that popular 35ish equivalent focal length.
He likes the metal build of the Viltrox lenses and the fact that it has an aperture ring for tactile control.
That perspective and fast aperture mean you can create a shallow depth of field look that everyone seems to love and it is just wide enough to work in some tighter studio spaces. I am partial to that 35mm focal length personally.
TTArtisan 27mm f/2.8
This is an extremely cheap lens at under $200. The TTArtisan 27mm f/2.8 has a pancake-like design and is made ultra compact in part to its conservative f/2.8 aperture.
You are getting close to a 40mm equivalent here. It's small and cheap. Being so small makes it easy to tuck in a bag or make it an everyday carry lens.
Sigma 30mm f/1.4 DC DN
If you want the best value out of a lens it will be hard to beat the Sigma 30mm f/1.4 DC DN Contemporary.
This is giving you a "normal" 45mm-equivalent focal length and that fast f/1.4 aperture means you can easily create images with a shallow depth of field.
It is built very well and the autofocus is super fast.
Viltrox AF 56mm f/1.4 E
Another Viltrox. The AF 56mm f/1.4 E is looking like an awesome, affordable portrait lens. It is getting close to that 85mm perspective and keeps the fast f/1.4 aperture you want for blowing out backgrounds.
The autofocus is very well performing and the optics are respectable. There isn't much more to add here, this is the good, affordable portrait prime.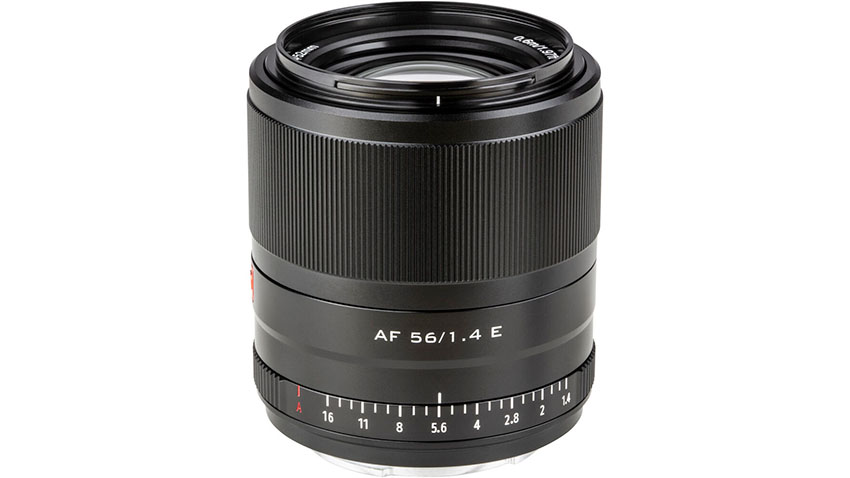 Sony E 55-210mm f/4.5-6.3 OSS
Sometimes you just have to get some telephoto reach. The Sony E 55-210mm f/4.5-6.3 OSS is the one to do it when you are on a budget. That's an impressive 82.5-315mm equivalent zoom range.
It is a bit slow, but if you are shooting sports and wildlife and can get outdoors in bright daylight then you will be shooting without worry. The stabilization should help you keep everything sharp even when zoomed all the way in.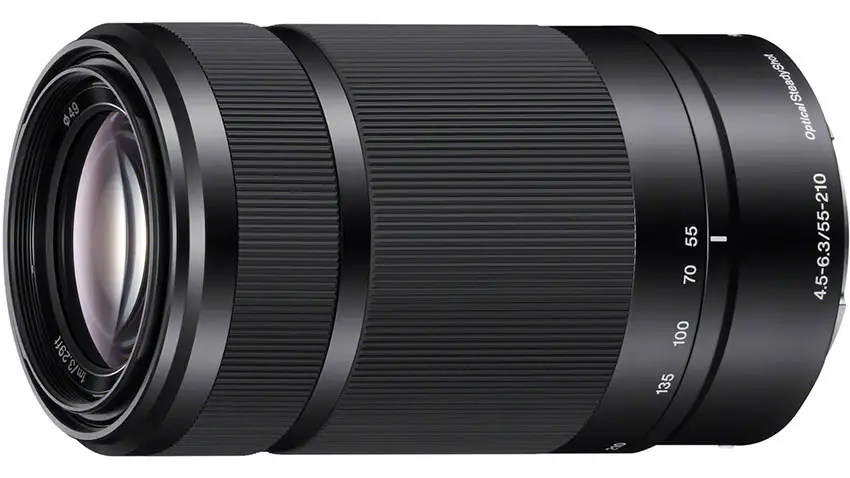 Any other APS-C lenses you would recommend for Sony shooters?
[source: Mark Bennett's Camera Crisis]
Order Links:
Disclaimer: As an Amazon Associate partner and participant in B&H and Adorama Affiliate programmes, we earn a small comission from each purchase made through the affiliate links listed above at no additional cost to you.
Claim your copy of DAVINCI RESOLVE - SIMPLIFIED COURSE with 50% off! Get Instant Access!