If reports are true, should Apple release an M3 Ultra chip for its Mac Studio and Mac Pro platforms, it could be a beast among beasts.
With up to 32 CPU cores and 80 graphics cores, an M3 Ultra is a must for filmmakers looking to capture original camera files in 8K and above.
However, Apple has taken a bit of a detour from the expected road map of Apple Silicon development for the M3. Could an Ultra now have too much power? Who are we kidding.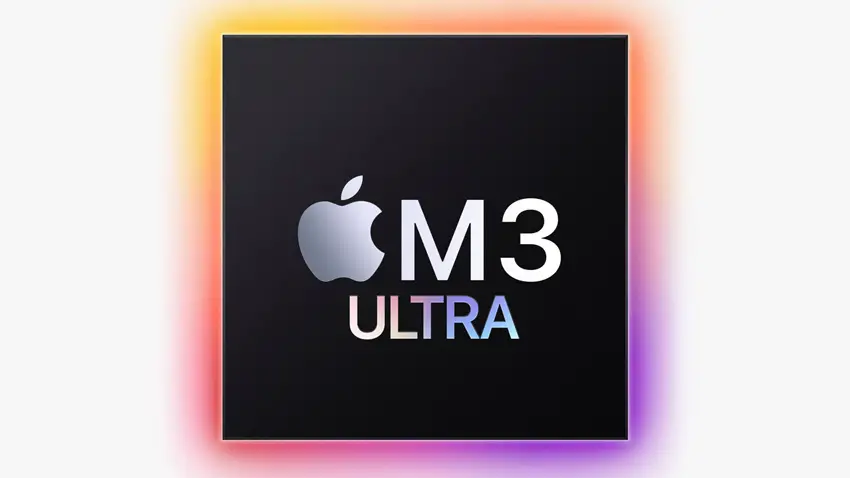 The analysis comes from Mark Gurman and Bloomberg's PowerOn newsletter. In "the Bench" segment, Gurman goes through the history of Apple Silicon development.
Gurman outlines how the baseline model from each generation started with performance just below a "pro" chip, with more cores, and then doubled the number of graphics cores for the Max model, and then doubled both processing and graphics cores for the Ultra model.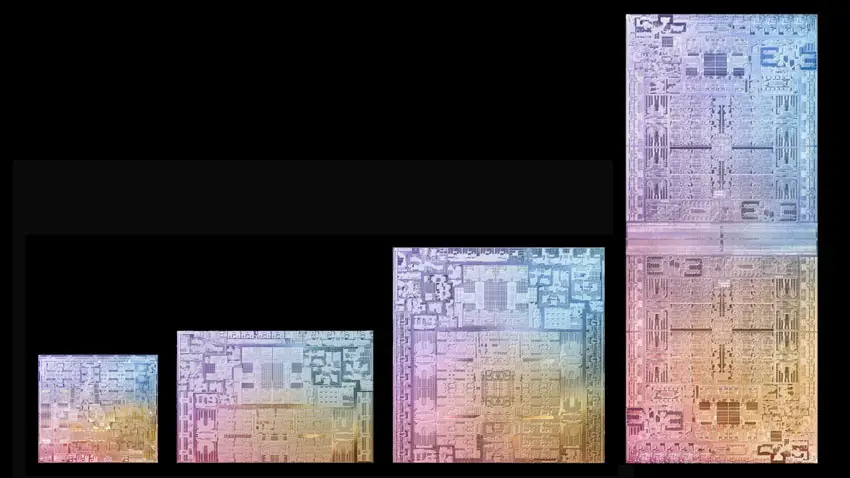 How this played out for the M2 generation was 12 CPU and 19 graphics cores for the M2 Pro, followed by 12 CPU and 38 GPU cores for the M2 Max.
The Ultra then doubled both to top out at 24 CPU cores and 76 graphics cores. It's a beast for almost any current application.
Now that M3 is here, the question is, where does Apple go from here? The M3 Max has not only doubled the graphics cores, but it has more CPU cores as well.
This means that an M3 Ultra could top out with up to 32 GPU cores and 80 graphics cores, and an option of up to 256 Gigabytes of unified memory.
But even with the expected performance boost, Gurman hasn't been all that impressed with the M3 Pro and Max iMacs. Having tried them out at a local Apple Store, Gurman noted that the machines were all about boosting processor power, but the performance boost, while indeed faster, didn't blow him away.
The keynote even noted modest gains of about 20% over the M1 iMac, as opposed to a generational improvement that was expected since Apple skipped the M2.
Gurman even went so far as to state that unless users are still using an Intel-based machine, they would be better off skipping a generation or two and holding out for a "life-changing" boost in performance.
"In terms of the speed, though, I had a similar reaction as I did with the iMac: faster but not in a life-changing way," Gurman concluded. "My advice: If you already have a MacBook Pro with an M1 chip or better, hold out for another generation or two. If you have an M1 iMac, I'd also wait — perhaps even for a larger iMac."
Then again, he hasn't seen the M3 Ultra yet. Gurman states the obvious by noting that only time will tell if Apple follows the expected performance curves, or does something different. The company hasn't begun broad testing of new components yet, but that will happen in the next few months.
And when it does, well, the game could change again. WWDC isn't that far away, and that's when the Ultra platform is sure to shine. So keep your powder dry, unless you have an Intel rig.
[source: Mark Gurman, Power On]
Order Links:
Apple 24″ iMac with M3 Chip (B&H)
Apple 16″ MacBook Pro M3 Max (B&H)
Apple Mac Studio with M2 Ultra (B&H)
Disclaimer: As an Amazon Associate partner and participant in B&H and Adorama Affiliate programmes, we earn a small comission from each purchase made through the affiliate links listed above at no additional cost to you.
Claim your copy of DAVINCI RESOLVE - SIMPLIFIED COURSE with 50% off! Get Instant Access!