Cable cam systems are usually expensive, bulky and quite time consuming to setup. Stunning results can be achieved by using them, no doubt, it is a high-end piece of gear that is usually used in motorsports and action based shoots to propel the viewer into the action giving your production a seriously dynamic feel. Wiral Lite, however, looks to change all that and give you an affordable and easy to setup cable cam system for small cameras such as a GoPro or a mirrorless/DSLR setup. The latest generation drones have to some degree given operators the ability to create "cable cam-like" shots, for example the DJI Inspire 2 can achieve blistering speeds of over 60mph, however one place drones usually don't do so well is flying in between trees and tight areas, where the obstacles are way too easy to interfere with the drones crash-avoidance systems or are just plain unsafe to fly. This is where the new Wiral LITE can excel.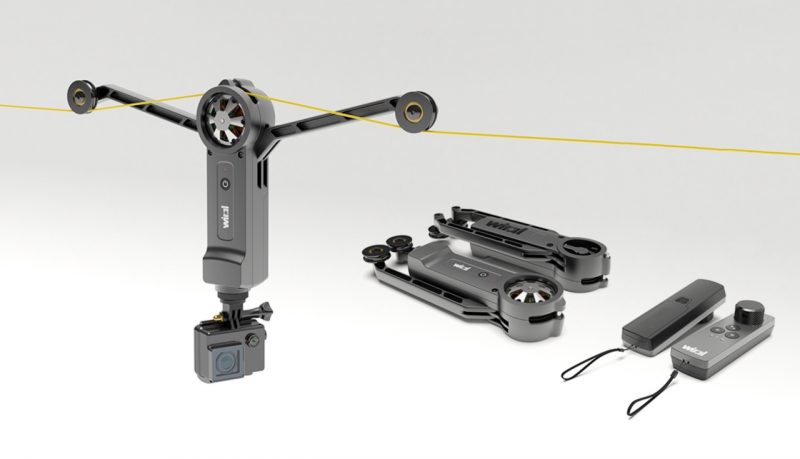 What is Wiral LITE? 
Capable of carrying compact camera loads of up to 3.3lbs, the Wiral LITE sports a lightweight, foldable design allowing users to easily carry it in their backpacks. The payload makes it possible to carry a Panasonic GH5 with a pancake or a decent prime for example. Their Kickstarter campaign has already received over $460K in pledges, which speaks volumes as to the creative potential of this thing.
Check out some of the awesome shots you can create with Wiral LITE:
Wiral LITE comes with an intuitive attachment system, making it easy for just about anyone to set it up in less than 3 minutes, and can achieve a maximum speed of 45km/h (approx. 28mph).  The rope is 50 meters long (approx. 165 feet), however users can also purchase a 100m (330 feet) line as an add-on.
Wiral LITE can handle an incline of up to 30 degrees, and the swappable battery lasts for 3 hours.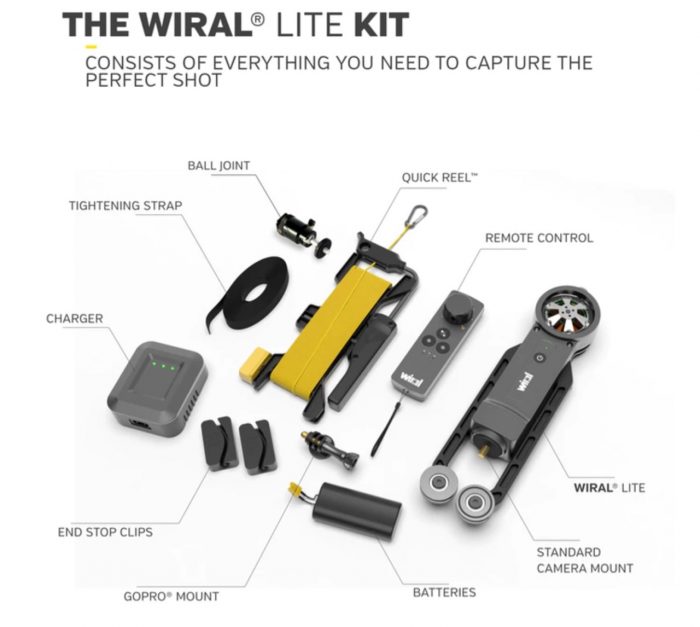 Wiral LITE does include electronic end stop assistants that can prevent the unit from crashing at the end of the line. Users can mark the spot on the line where they would like it to stop, and the assistant will stop the cable cam to avoid a collision. Users also have the option of mounting physical end stop clips near the attachment point, making the unit derail instead of crashing for an extra precaution.
Earl bird pledges can save 50% on the proposed retail price of the Wiral LITE and get the unit for $199. Head over their Kickstarter campaign for more info and specs.
Claim your copy of DAVINCI RESOLVE - SIMPLIFIED COURSE with 50% off! Get Instant Access!