"The DSLR's are here to stay!"
We heard that phrase over and over again in the last few years. But, what does it really mean for us?
In order to answer this question, let's start at the beginning. Before the Canon 5D mark II was released back in 2008, we all dreamed of an affordable tool that would give us the opportunity to shoot images that are close enough to the aesthetics of 35mm film.
Sure, there were many enthusiasts in those early days of the digital revolution that tried and adopted different techniques. 35 mm adapters were commonly used on small 3 x sensor handheld camcorders, but the light-loss, expense, and cumbursomeness of the rig made for a not-so-ideal solution.
Those fortunate enough to have access to 16mm film equipment created some incredible works. But we live in a digital age, and back in the dark days of the digital revolution in those mid 2,000's, there wasn't anything like today's DSLR filmmaking.
The indie filmmakers have tried everything to achieve that specific film look. Though, it was a struggle and the results were far from perfect.
We desperately needed those shallow depth-of-field images, the latitude, the colour rendition, and that beautiful bokeh we were so used to seeing in our favourite blockbuster movies on the Big Screen. That crisp and beautiful organic look was something that digital technology wasn't able to achieve just yet.
Finally, when the Canon 5D mark II was released something really big happened. Suddenly, the tool was there. Sure, there were a lot of downsides and imperfections. However, the quality of the images was superb. We haven't seen anything close in this price range. Such quality was achievable only with the Red One camera at that time. However, Red One's body price tag was around $25,000 in 2008.
This trend of democratisation of the filmmaking process and the new technology were revolutionary and continued to develop. A new DSLR movement arose and soon it became global. Many independent feature films and documentaries were shot with small form-factor DSLR's.

Some of them won big international festivals and were sold for million of dollars. Canon was the company that made this indie filmmakers' dream to come true. DSLRs were small, affordable, lightweight and very, very cheap. There was a great demand and millions DSLR bodies and a ton of accessories were sold. Canon 5D mark II and the 7D bodies were even spotted on the sets of the biggest hollywood productions. Later, Nikon, Panasonic and Sony joined the DSLR filmmaking revolution.
Fast forward to 2014. Now, there is a new trend. 4K is the new buzz word (and no, we're not fans of buzz words either), but to many it is just a word and means very little, if you've got a no good story behind it, no amount of resolution will save your project. But, I digress.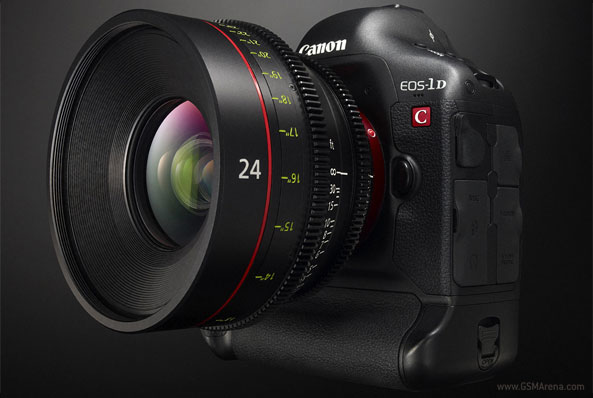 There are many new companies on the camera market out there and the competition is stiff. As filmmakers and customers we should admit that we are spoiled in a way. There is a new camera release announcement almost every week. There are even smart phones that shoot in 4K nowadays. 4K though is can be a bit tricky at times. To many, it is just another fad like 3D was three years ago, and the market corrected itself rather quickly, as more and more people were resisting the 3D requirement to wear glasses and buy expensive 3D TV's.
4K is a bit different and should be approached in a different way. It's like HD, but new. There is more information in the image, more resolution,  and more opportunities to use it in a creative way. Downsampling to 1080p/2K from 4K is at this point, the best bang-for-the buck approach to filmmaking. 4K's biggest benefits to an indie-filmmakers are above all – huge improvement in quality – almost complete elimination of aliasing and moire (no complete, but close to), re-framing (getting 2 shots from one, or improving composition) and above all, future-proofing your project.
4K is new to most of us. We, here at 4KShooters.net are learning these new tools, just as we went from handheld camcorders to DSLR's in 2009, and then to small form-factor large sensor cameras in 2011/2012.
And again, what is the point of that wild tech racing if there are no inspiring stories to tell, neither great content and ideas to share? The technical side of the filmmaking process is only a fraction of the puzzle. As filmmakers we should be more focused on the quality side of the equation. The story  is what makes the real difference here, not the tech specs of our latest hi-tech purchase.
6 years after the 5d Mark II was released, the DSLRs are still here. They are extremely useful tools and they will be available for a long time. They give us a creative freedom that is invaluable. Although, the most important thing here is the person behind the camera and the story he or she wants to share. I doubt there are many people (except filmmakers) who really care how this art piece was shot and which camera was used. Enjoy it!
The emotional impact on your audience is far more important, than the camera you use.
Disclaimer: As an Amazon Associate partner and participant in B&H and Adorama Affiliate programmes, we earn a small comission from each purchase made through the affiliate links listed above at no additional cost to you.
Claim your copy of DAVINCI RESOLVE - SIMPLIFIED COURSE with 50% off! Get Instant Access!