Today we've got another pleasant surprise from Blackmagic Design. This is the third time they've announced a price drop on their cameras.
The original Cinema Camera's price was reduced with $1,000 last year. Almost a year later the same thing happen with the Production Camera.
For the next month and a half filmmakers (until August 31st, 2014) can buy the Pocket Camera for $495 only. In the UK pricing has been confirmed at only £325 + VAT.
Here is an excerpt from Blackmagic Design Press release:
Fremont, CA – July 16, 2014 – Blackmagic Design today announced an exciting Summer Special discount for the Blackmagic Pocket Cinema Camera for the low price of US$495. With a normal recommended retail price of US$995, this Summer Special represents incredible value and is available for a limited time and will end on the 31st of August 2014. This Summer Special price is subject to limited availability, after which the price will return to the usual recommended retail price of US$995.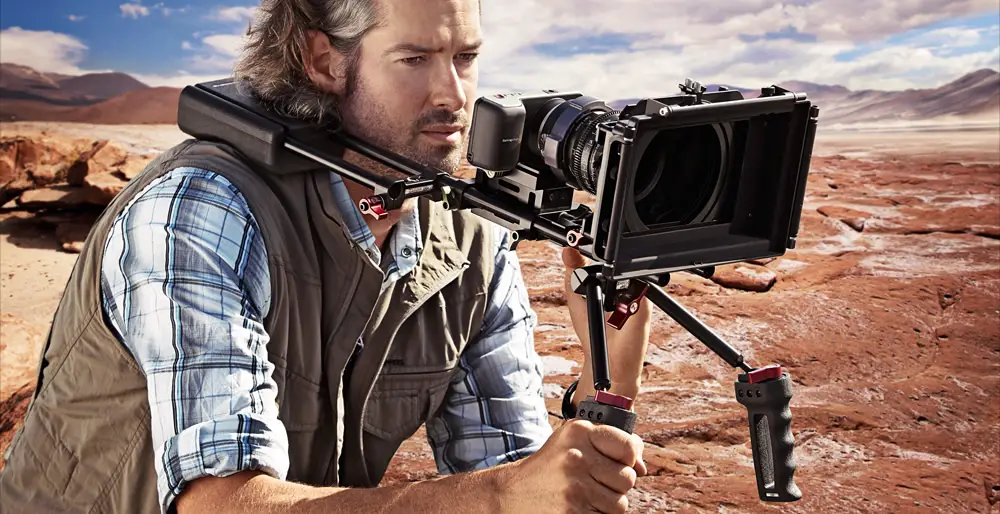 Nevertheless, the Pocket Camera is capable of shooting HD only it will be a great additional tool in the arsenal for any 4K shooter. Further more, you can save and invest the $500 savings from the price drop in the special Speed Booster Micro Four Thirds to EF adaptor, which would give you the great opportunity to use your EF lenses on this great camera.

The Blackmagic Pocket Cinema Camera includes powerful features such as Super 16mm sized 1080HD sensor, super wide 13 stops of dynamic range, shoots internally in Apple ProRes 422 HQ, lossless CinemaDNG RAW capture and active Micro Four Thirds lens mount, all in an attractive compact design.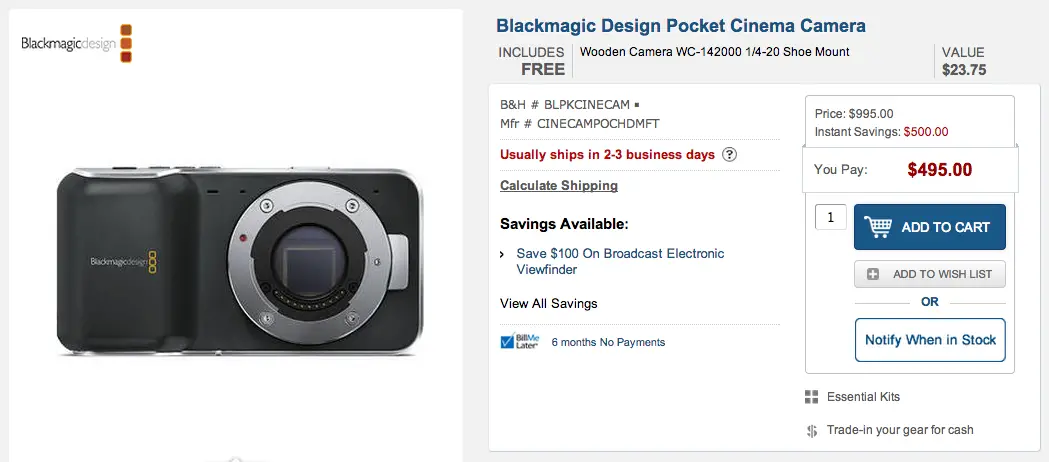 This compact design allows the Blackmagic Pocket Cinema Camera to be used in more situations where a larger camera would not be practical. It's so small that it can be used in situations in the field where a larger camera could be dangerous. The camera's film look even allows personal video to be shot with the style and creativity of a motion picture film. Here's a quote from Grant Petty the CEO of Blackmagic Design:
We have worked hard to set up this exciting special price to allow more people to afford a super compact digital cinema camera that they can personally own. However stock is limited at this lower price so customers who want to buy at this price will need to move fast.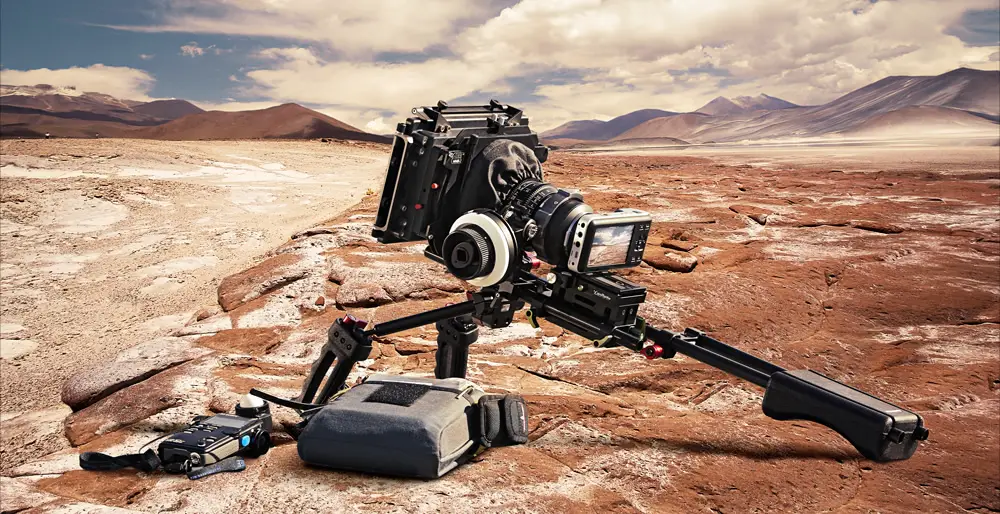 This is what you get for your money:
High resolution 1080HD Super 16mm sized sensor with superior handling of image detail.
Super wide 13 stops of dynamic range allows capture of increased details for feature film look.
Compatible with extremely high quality Micro Four Thirds lenses. Compatible with other mounts via common third-party adapters such as PL mount and Super 16 cine lenses.
Built in SD card recorder allows long duration recording with easy to use media.
Open file formats compatible with popular NLE software such as ProRes 422 (HQ) and lossless CinemaDNG 12 bit RAW. No custom file formats.
Standard connections including mini jack mic/line audio in, micro HDMI output for monitoring with camera status graphic overlay, headphone mini jack, LANC remote control and standard DC 12 power connection.
Built in LCD for camera settings via easy to use menus..
Supports 1080HD resolution capture in 23.98, 24, 25, 29.97 and 30 fps.
Compatible with DaVinci Resolve Lite color grading software.
The Blackmagic Pocket Cinema Camera is available now for $US495 / £325 + VAT in the UK until 31 August 2014 subject to availability from Blackmagic Design authorised resellers worldwide.
[via Blackmagic Design – Full Press release]
Claim your copy of DAVINCI RESOLVE - SIMPLIFIED COURSE with 50% off! Get Instant Access!