Sound Devices has just announced the next generation MixPre series pro audio recorder/mixers. Just like with the award-winning predecessors, the MixPre II Series includes the MixPre-3 II, MixPre-6 II, and MixPre-10 II offering a boatload of advanced features for sound recordists and sound mixers in the broadcast and film industry.
All models of the MixPre II Series function as recorders, mixers, and USB interfaces, and are suited for a wide range of applications, with features for podcasters, musicians, indie filmmakers, journalists, field recordists, and production sound mixers alike.
The MixPre-3 II, MixPre-6 II, and MixPre-10 II have significantly improved hardware, with 32-bit float recording, patented ultra-wide dynamic range A-to-D conversion, full internal timecode generation, and recording up to 192 kHz in all models. Tracks can be set to auto-copy to a USB drive for easy file transfer, and limiter parameters can now be adjusted.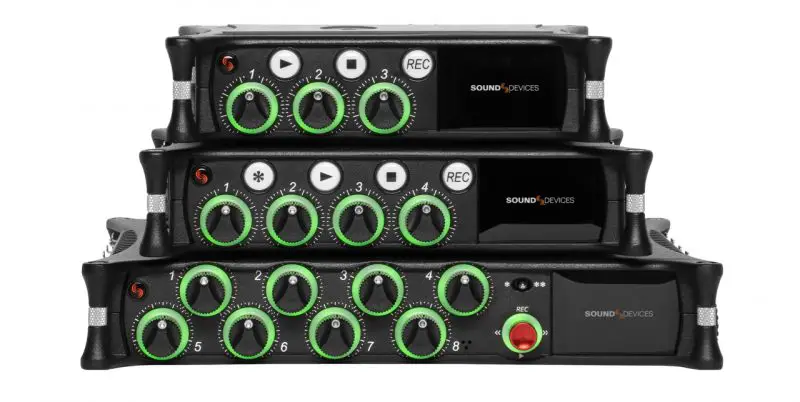 Sound Devices MixPre II Features
Kashmir™ Microphone Preamps with 48 V Phantom
Internal timecode generator
Sample rates up to 192 kHz
Bit depths up to 32-bit float
Adjustable Limiters
SD card recording and reading
Backup to USB drive
10 seconds of Pre-roll at 48 kHz
USB Control Surface support
Customize with plugins
Add low cut, delay, polarity invert, and panning
Simultaneous recording, mixing, USB audio streaming
Trigger record via timecode or HDMI timecode
Basic, Advanced, and Custom modes
High-fidelity headphone amplifier
Like the original MixPre-3, MixPre-6, and MixPre-10T recorders, the MixPre II Series features discrete, custom-designed class-A Kashmir microphone preamplifiers with an exceptionally low noise floor of -130 dBV. With the clean Kashmir microphone preamplifiers and the extra headroom from 32-bit float files, audio quality is limited only by the capabilities of the microphone in-use.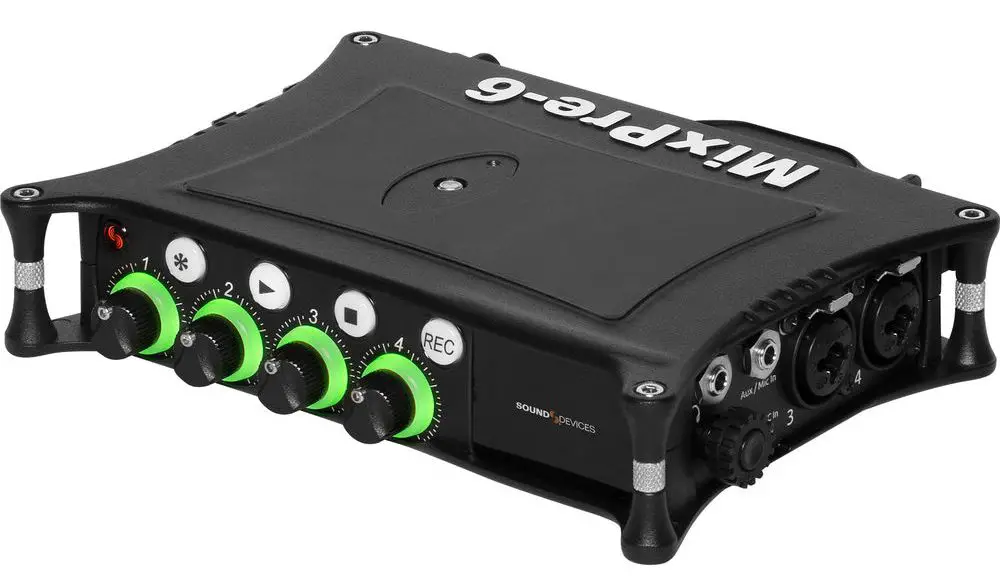 All models of the MixPre II Series now include a full featured internal timecode generator and are accurate to better than 0.2 ppm (0.5 frames per 24 hours). When the unit is off, the MixPre II Series will maintain accurate timecode for up to four hours, even without batteries or external power. Even with its powerful new features, the MixPre II Series boasts the same small footprint as the first generation.
This video can help you decided, which model is right for you (even though this was created for the original MixPre series, it also applies to the new models).
Unlike the original MixPre series though, there won't be (at least at this time) an "M" designated models for musicians, however you can add all musician features with the dedicated musician plugin.
To learn more about the new MixPre II recorders and check out their full specs head over to Sound Devices. To pre-order, check out the B&H links below.
Claim your copy of DAVINCI RESOLVE - SIMPLIFIED COURSE with 50% off! Get Instant Access!