The aerial wizards at DJI have been making drones (or UAS – unmanned aerial systems) for some time now.
With their highly successful and affordable Phantom line of quad-copters, including the Phantom Vision and Vision 2, they solidified their position as the "go-to" manufacturer with the "low-budget" filmmaker when it comes to aerial cinematography.
At this year's NAB in April, DJI announced their latest creation – the DJI Ronin 3-axis handheld gimbal, which in essence, brought down from the skies their expert gimbal stabilisation technology and put it in your hands so you can fly our camera on the ground.
In July, just a few weeks ago, DJI dropped the price on their new Ronin gimbal, which is now retailing in the US for $2,999. We covered the price drop in this article, in case you've missed it. Priced quite aggressively and sporting DJI's aerial pedigree, the Ronin is a serious contender in the already burgeoning and highly competitive 3-axis handheld gimbal arena.
Austin White from California based Aerial Media Pros goes out to the Lucas Oil Off-Road Race to test out their new DJI Ronin 3-axis handheld gimbal and ended up with some pretty sweet 200fps + slow-motion Red Epic footage from the race track and crowd.
Check out his video below, and select 4K 2160p for the highest quality.
Summary of his experience with the DJI Ronin:
Very quick setup and solid build
Bluetooth connectivity – can setup and auto-calibrate the gimbal straight from your smartphone, no need for a laptop
Stable and complete system for the "run-and-gun" shooter
Multiple ports for additional accessories
Can hold camera/lens combo payloads up to and including Red Epics – very versatile

Over here at 4KShooters.net, we're of course very excited about this handheld gimbal as well. We'd love to see more test comparing it to the FreeFly System's Movi M5/M10, the BeSteady One Plus/Four maybe, and the new AllSteady 7 handheld gimbal from TurboAce, which we covered here.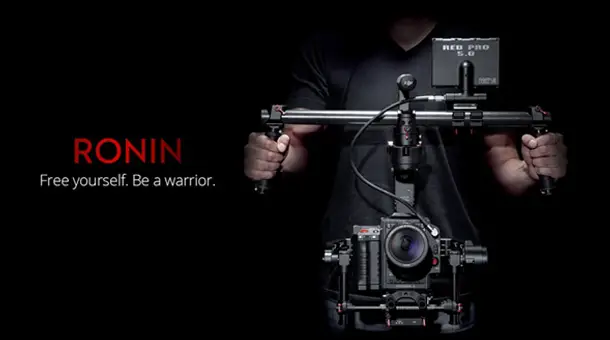 Now, we're not huge fans of "unboxing" videos per se. However, if you're wondering, just as us, what does the DJI Ronin gimbal look like when it ships to you and want to know what's included in the box, then check out this unboxing video by Patrick from Aerial MediaPros below:
What do you guys think about this slow-motion test and also the DJI Ronin, as well as the whole 3-axis handheld gimbal craze? We'd love to hear your thoughts on what you are using to get stable footage for your productions. Let us know in the comment section below.
Claim your copy of DAVINCI RESOLVE - SIMPLIFIED COURSE with 50% off! Get Instant Access!