Atomos have really neat solutions for video professionals. From affordable and really well-made monitor/recorders such as the NINJA and SAMURAI BLADE to HD-SDI/HDMI converters (and the other way around) and the new 4K Shogun HDMI/SDI monitor/recorder – the first in the world to record 4K from the A7s via HDMI.
When I shot my feature film last winter, I used the Zacuto EVF (which has an HDMI input) on the 2.5K BMCC, which has an SDI output only, so I had to use an SDI-to-HDMI adapter. I used the Atomos S2H (HD-SDI to HDMI) converter and it worked flawlessly running off just a single Sony NP-F 570 battery.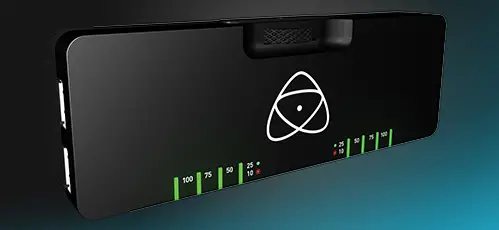 At IBC 2014 they announced a new product – the Atomos Power Station. A battery solution to keep your A7s/GH4/5D Mark III (not limited to just these) rig's powered all the time. The power solution uses two Sony NP-F style batteries to power your A7s/GH4 for example and additional accessories such as monitors, sound recorders etc via DC outputs.
Keeping up with the Atomos ethos, the Power Station is a hot-swappable solution, which will come with DC cables for popular cameras such as the 5D Mark III, Sony A7s, Panasonic GH4 (with others to follow) upon its release. In addition, it features UBS ports which can power your iPad/iPhone or alternative tablet or smartphone on the go.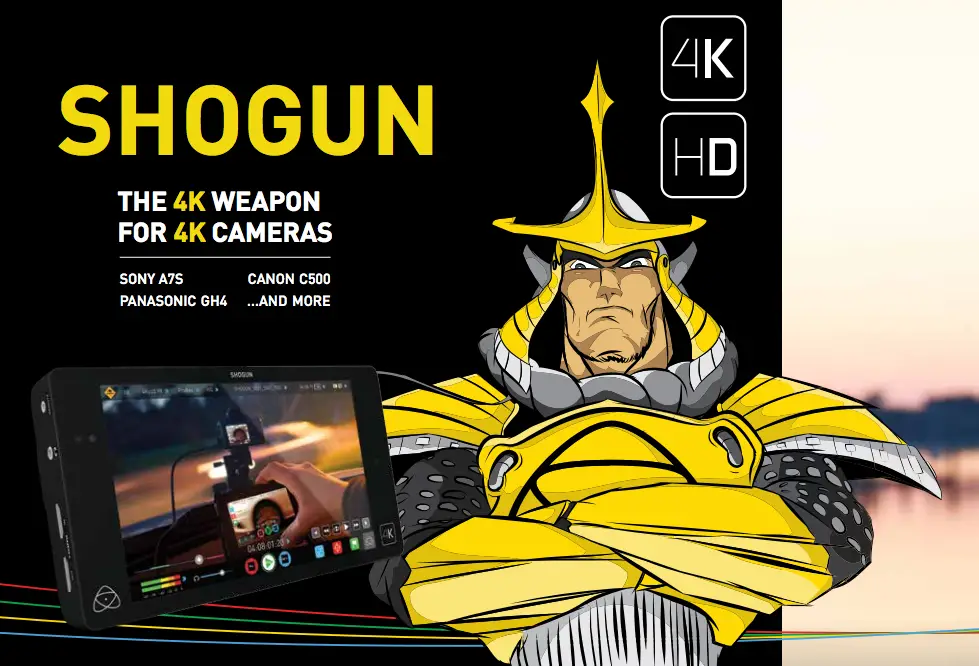 In addition, Atomos are planning to support 4K up to 60p on the 4K Shogun recorder due for release in October. Atomos are fully committed to adding features to the 4K Shogun in the future such as:
FS700 4K Raw capture
10bit 4:4:4 ProRes/uncompressed (no specifics yet)
CinemaDNG Raw 4K – in a 2nd firmware update following release
No mention of the Sony FS7, but I am sure that Atomos are trying to get something going for the FS7 and to get it to record 4K ProRes  or 4K Raw. Nothing has been said officially by Atomos on this subject, but as time goes by and the FS7 hits the field, chances are external recorders such as the 4K Shogun may support it. Once confirmed, you'd be the first to know.
Just a quick mention on the Sony FS7 ability to record ProRes – it can do ProRes HQ in 1080p max resolution on the internal XQD cards, but it does require an add-on accessory (XDCA-FS7 Extension Unit) for the back of the camera which is $2,500 and will be available in December according to Sony.

Upon release, the 4K Shogun will record 4K up to 30fps, however as stated by Atomos CEO Jeromy Young in the video below, the Shogun will have support for 4K ProRes recording up to 60fps in the coming months after release – chances are before NAB 2015. We'll keep you updated on when that happens.
Atomos Power Station Specifications and Features:
Dimensions
325g (with 2 x batteries)
160 x 55 x 35mm
Made of High quality lightweight ABS Polycarbonate
Power Input
DC Input voltage – 12V to 19V
D-tap input voltage (via adapter) – 12V to 19V
Battery input voltage – 6.2V to 8.4V (2 slots)
Compatible Batteries – Sony NP-F series, D-tap and supporting accessories (Nikon ENL6, Canon EL6)
Power Output
On DC power 2 DC outputs at 8.4V, 5A Max
On Batteries 2 DC outputs at 6.2V to 8.4V
USB Charging 2 USB outputs at 5V, 2A Max
Max Total Output Power 42W
Battery Management
Battery Charging (on DC power only) 2 x 1A chargers (approx three hours to charge a NP-F570 battery)
Battery Level Indicators Charge remaining indicators for both batteries
Continuous Power – Change batteries without losing power
Loop batteries continuously.
Falls back on battery power if mains power lost.
Accessories Included 12V AC/DC Adapter
Optional Extras D-Tap Adapter
Atomos' boss Jeromy Young has the details on the new Power Station and 4K Shogun updates below:
The Atomos Power station is expected to be available towards the end of October for around $295 from authorized resellers worldwide.
[via Cinema5D]
Claim your copy of DAVINCI RESOLVE - SIMPLIFIED COURSE with 50% off! Get Instant Access!