Working in the field lugging photo and video gear on your back can be a very physical and often demanding experience. For most landscape photographers and filmmakers specialising in timelapse photography or for those who just love to get out there into the wild and capture those once in a lifetime shots of the sun rising or a gorgeous mountain/desert landscape, one needs to carry all the gear with them.
You can only pack so much into a backpack, and once you factor in a tripod, a camera body or two, with a couple of lenses and a ton of batteries you're well on your way of breaking your back after a 14 hour day. That's why the guys at Capture Beyond Limits have come up with a pretty unique slider – the Nebo Motion Control slider, which can easily fit in your backpack and weighs less than your DSLR with a lens.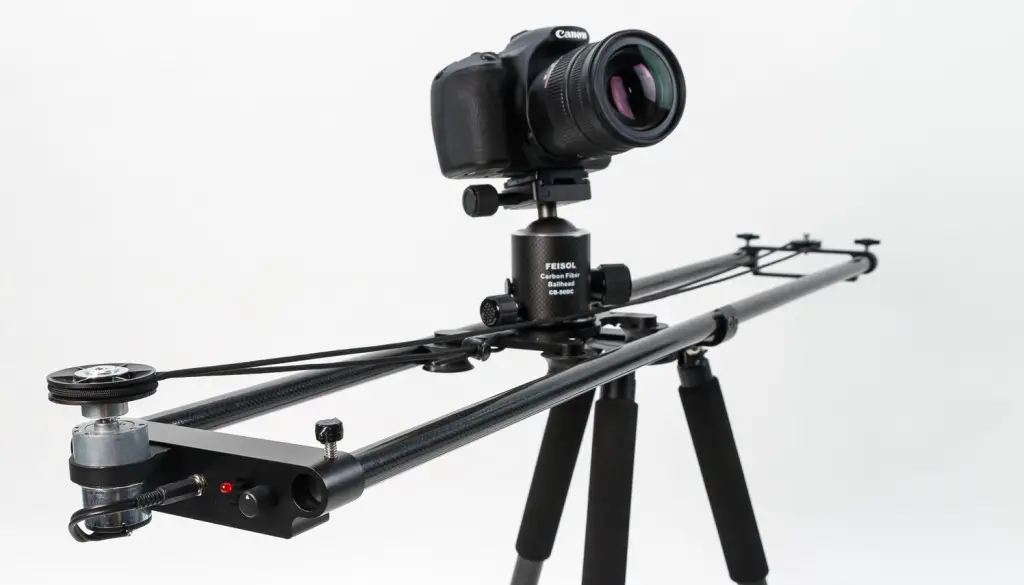 With both a photography and engineering background, the team at Capture Beyond Limits have set themselves of a goal of creating the World's Lightest Slider for motion control photography. They recently completed a successful Kickstarter campaign, through which they raised funds for the production of the Nebo Slider.
NEBO SLIDER HIGHLIGHTS
World's lightest slider
40 inch rails
Breaks down to fit in a carry-on bag
Quick setup
Center mount
Works without tripod
Works at up to 60 degree angles
9 volt battery
Variable speed
1/4 20 accessory mounts on sled
Sled locked into rail system to protect camera
The Nebo Slider comes in two different versions – a Motion Control version, which weighs in at only 3.2lb, and a Non-motorized version clocking in the scales at only 2.2lb for those out there who are planning to use it as a regular video slider without the need for timelapse motorized functions. The slider is constructed out of high-grade aluminium and carbon fibre in order to keep the weight down and ensure structural rigidity.

One really neat feature about the Nebo Slider is that is super quick and simple to setup. Check out the video below to see how you can set it up in less than a minute, and it can take a wide range of cameras from Canon C300 sized large sensor cameras, to DSLR's such as the GH4, Canon 5D Mark III, the new 7D Mark II, Sony A7s, and even a GoPro Hero4.
When using the centre mount, the Nebo Slider has a payload capacity of 8 lb, and when using two tripods one the sides – the weight limit goes up to 12 lb.
Nebo Slider Technical Specifications: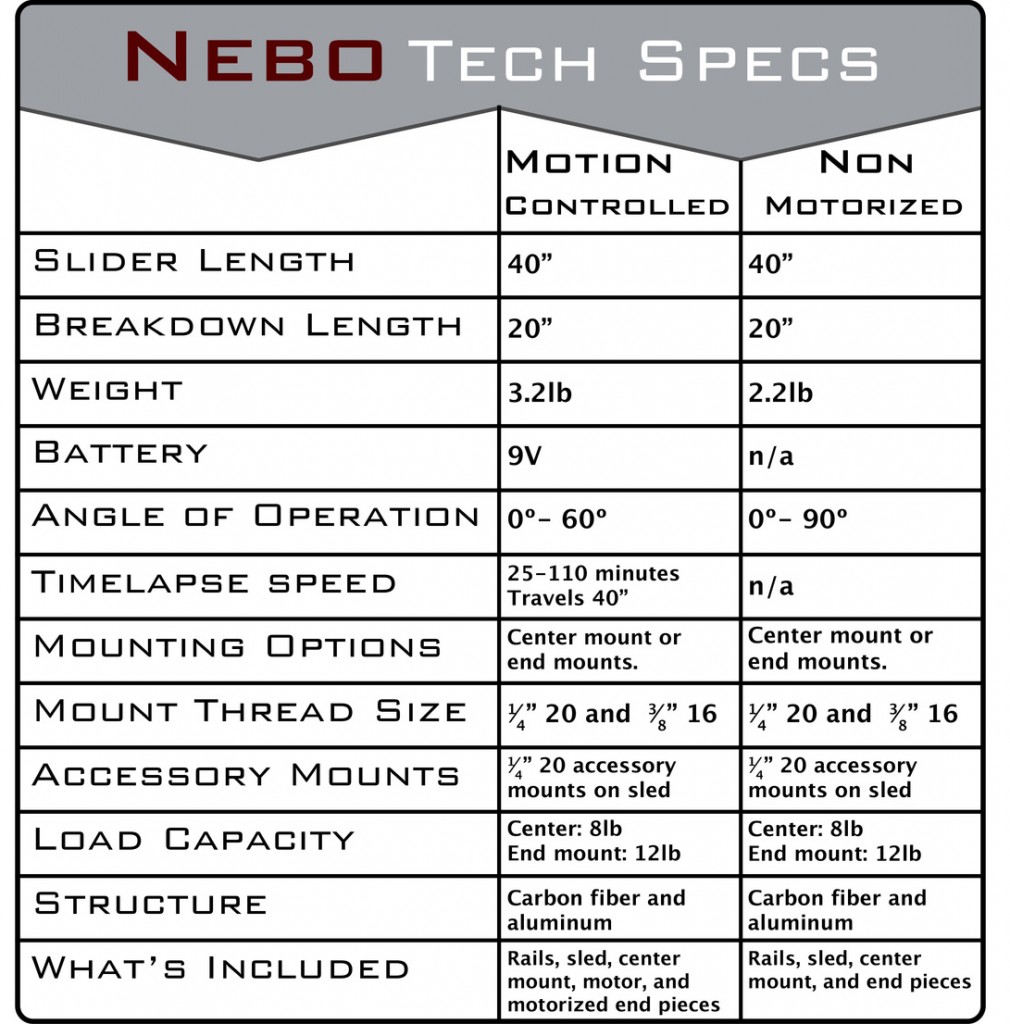 Even though the Kickstarter campaign has finished, you can still pick up your Nebo Slider at the special pricing offered during the crowdfunding campaign if you make your purchase before January 1st, 2015. The Motion Control Nebo Slider is currently priced at $799 (regular price $899), and the Non-motorized version is on sale for $599 (regular $699). You can get them direct from Capture Beyond Limits.
[via Capture Beyond Limits]
Disclaimer: As an Amazon Associate partner and participant in B&H and Adorama Affiliate programmes, we earn a small comission from each purchase made through the affiliate links listed above at no additional cost to you.
Claim your copy of DAVINCI RESOLVE - SIMPLIFIED COURSE with 50% off! Get Instant Access!