Cinematographer David Carsten found himself subject to an interesting opportunity in June of 2014, that being the chance to be one of the first individuals in the industry to test out the upcoming AJA Cion on set for a project with his friend and director Dabling Harward.
The condition heading in all appeared daunting and unfavorable: No camera tests prior to production, no working menus or LOG setting (Rec709 was used for the shoot), and any framerate/shutter adjustments had to be made on the fly by one of two AJA techs as they worked to shoot 20+ pages in two days.
As if all of this wasn't enough to generate prime conditions, Carsten "took a leap of faith" and rated the camera's native ISO at 800, underexposing by two stops and giving the ProRes444 footage a green tinge thanks to Schneider Platinum IRND filters and the decision to shoot daylight as a base. If the AJA techs on set at this point weren't tuning up the band as the proverbial Titanic sank, that's as good a sign of confidence as you can expect in a camera.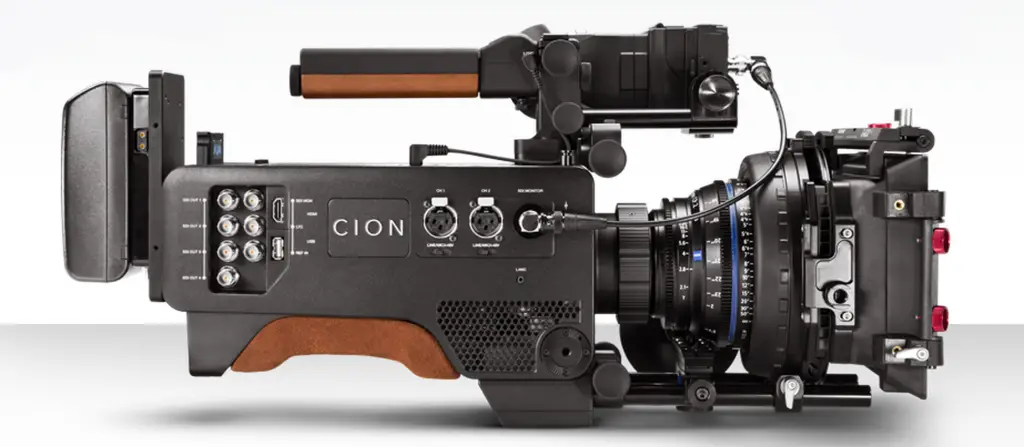 The Cion's been commonly compared physically to the ARRI Alexa, and Carsten found the camera's ergonomics to be a callback to Aton, and their dedication to making comfortable handheld cameras for the documentary format. Starting at 7.5lb without any lenses or accessories, the magnesium body of the Cion is designed as a durable production camera that can handle heat and heavy use.
While this and the lack of built-in ND (in the prototype at least) may keep the camera from becoming a docu-competitor to the C300 or GH4, the durability of the body gives it an advantage over BlackMagic and Canon's plastics.
AJA CION Sample Footage (prototype) from Spinflight Studios on Vimeo.
AJA Project Manager Jon Thorne acted as DIT on the shoot, displaying the camera's ability to maintain a clean image when ISO is boosted. While only featuring 12 stops of latitude in comparison to RED and ARRI's offerings of 14+, the ProRes444 image proved an easy grade out of camera, even with LOG not enabled on the prototype.
That brings up the final point, that this was the testing of a prototype. An outing by AJA to see how the Cion performed in the wild. Judging by the curveballs thrown it's way and the resulting imagery, it looks like the AJA Cion could be on it's way to a successful freshmen outing in the film industry.
Claim your copy of DAVINCI RESOLVE - SIMPLIFIED COURSE with 50% off! Get Instant Access!