One of the biggest concerns of the modern filmmaking community and the digital world, in general, is to find the most reliable and efficient way to archive our work and store the vastly growing flows of digital data to preserve them for the upcoming generations.
Archiving is still an ongoing debate whether the celluloid as an archival medium is still the 'go-to" choice for the professionals or if there is already a new and more reliable digital technology that could substitute the most popular future-proofed acquisition format known to us so far – that is still good old-fashioned celluloid.
A short time ago, techreport.com revealed the results of a big endurance experiment they conducted that have commenced more than a year ago. They bought a dozen of average consumer SSDs and continuously wrote and rewrote big chunks of data to see how long the SSDs would last working. In general, solid state drives are more durable compared to their predecessor spinning hard drives, mostly due to the lack of moving parts inside.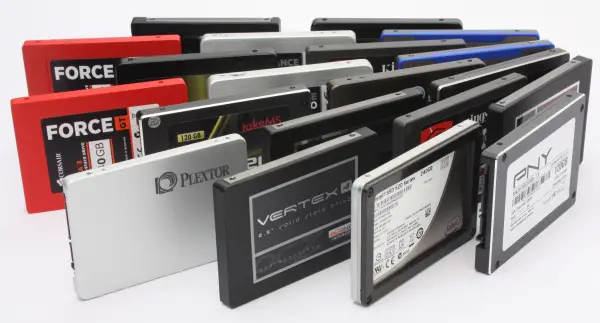 According to the Tech Report study, some of the tested drives pass the 2 Petabyte benchmark before any write or read errors occurred during the testing. Surprisingly enough, that means that they could last more than 1,000 years, in theory, at least, taken from the assumption that a typical user will probably write only a couple of terabytes of data per year on each drive. The results also outperformed the manufacturer's specified performance limits in a way which is also quite impressive, indeed.
Unfortunately, in reality the material that the SSDs are made up of would last only a few hundreds of years, which still is an achievement compared to the other available archiving options. Here is a reference guide of the different media formats that summarise their approximate life. You should not take these results for granted, though.
For instance, a specific item can easily last longer or fail much sooner due to the quality and construction specifications, the way and conditions each item is used etc.
Flash media: 1-10 years.  This category includes USB flash drives, SD/SDHC cards, Compact Flash cards etc
Spinning hard drive: 2-8 years.  The health of a spinning disk hard drive often depends on the environment. excessive heat and moisture, for example, can lead to quick failure.
CD/DVD/Blu-ray optical disk: 2-10 years.  There is large variation in the quality of optical media. As-a-rule-of -thumb the "burnable" discs typically have a shorter life than the "factory pressed" discs
Magnetic tape: 10-30 years.  Tape is a more expensive storage option for most users–it depends on specialty equipment–but it is the most reliable media available.
35mm film – 10-50 years and more depending on the processing and storage. There is a solid reason why this is the most expensive medium available.
Apart from the Tech Report study, its hard to say whether the SSDs are going to become the next go-to archival medium. Only time will tell. Ultimately, it's good to follow a couple of old simple rules when it comes down to archiving your work. Have at least 3 separate copies of your content on separate media, store them on different physical locations and make sure that you create new archival media copies every five years at least.
[via petapixel.com and agogified.com]
Claim your copy of DAVINCI RESOLVE - SIMPLIFIED COURSE with 50% off! Get Instant Access!