One of the crucial elements of major motion picture productions is the capture and creation of a powerful sound mix in helping tell their story. Surround sound technology has developed greatly from its origins as a Mono system, sectioning off sides of the room to add realism to the viewing experience. Dolby Laboratories' latest creation takes surround sound to the next level, wrapping the audience in speakers on five sides, each individually programmed to trigger on cue.
About Dolby Atmos from Dolby Laboratories on Vimeo.
In the same regard that more keyframes make animations smoother and more dynamic range and definition make video clearer, making the direction of sound more natural helps the sound team better accomplish their goals.
Through a technology known as Object Audio, Dolby Atmos gives you the ability to program 118 unique sound elements, known as objects. The first 10 outputs are left for the conventional 7.1 bed and if desired a stereo 2.0 overhead channel based output that utilizes all of the speakers in the ceiling.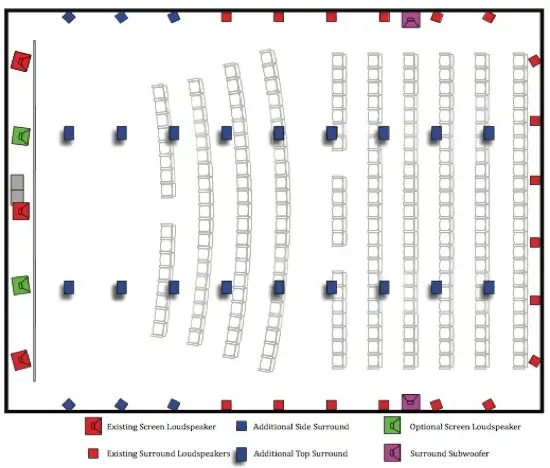 While the majority of content on this site is geared towards camera team and post workflow for video, improved cinematic audio opens the door to take the movie going experience to the next level. Imagine seeing a war film and hearing choppers fly over you while a siren blares in the rear left corner, soldiers heard shouting commands in the front right, and machine gun torrents firing away as they roll past every side.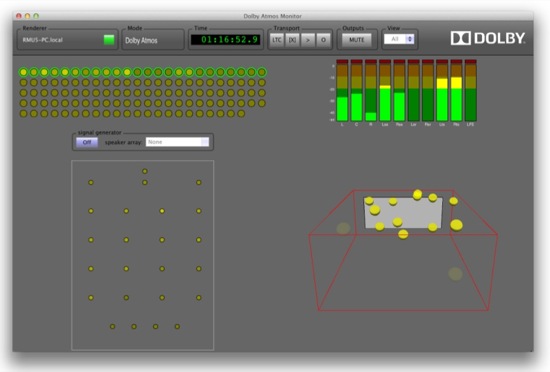 Audio like that will make the visuals you create that much more potent. And while renovations that would be needed to take the Atomos system into cinemas and multiplexes only rivals the time and money needed for many production houses to join the party, technological developments like this are always exciting. While 3D has seen a renaissance in the past decade, I believe sound design of this caliper could do even more to immerse audiences into the story of the screen.
Claim your copy of DAVINCI RESOLVE - SIMPLIFIED COURSE with 50% off! Get Instant Access!