The AJA Cion has easily been probably the most awaited 4K camera in 2014. Announced earlier in the year during the premier industry gathering at NAB 2014, the AJA Cion offers a Super 35mm sensor and on board 4K DCI and UHD recording onto AJA's own SSD media drives in ProRes 4444 or Apple ProRes 422 (all flavours) up to 30 fps, 60fps in ProRes 422, and even a 4K Raw up to 120fps output through 3G-SDI to an external recorder, has remained elusive in the field. Despite speculations as to whether the camera will ever ship this year and delays partly due to further work required to finalise the colour science and inner workings of the camera, the CION is finally shipping according to AJA. The team behind the AJA CION has been working really hard to make sure that first orders ship out the door before Christmas, just as promised by AJA's John Thorn in late October.
Nick Rashby, President AJA Video Systems confirmed the announcement.
We are so thrilled to ship this extraordinary camera and get it into the hands of our customers, and we are extremely excited to see the amazing images that will be captured worldwide. We know that CION will redefine our user's experience in production and post for 4K and UltraHD with its fast and easy workflow as well as its groundbreaking design and feature rich functionality that we have worked so hard on perfecting. This final connection is perhaps the most important; our brilliant engineers and your creativity come together in CION.
AJA also released a new technical video, which demonstrates the CION Exposure Index, Gamma and In-Camera Colour Correction Comparison.
The CION Technical Video 1 shows in precise detail the Exposure Index, Gamma and In-Camera Colour Correction options available with the CION 4K/UltraHD and 2K/HD production camera from AJA.
The video is split into two sections: the first shows these comparisons at 5600K and the second section details the same comparisons at 3200K. No grade or colour correction has been applied to this 4K footage although some scaling and resizing has been made to create the side-by-side comparison images you see within the video.
The video you see here is a compressed 1080p H.264 version, exported from FCP X and then uploaded to Vimeo.  The original is a 4K 12-bit ProRes 444 master file. AJA would like to thank, in no particular order, Zacuto, Cooke, Schneider Optics, Zeiss, Mole-Richardson and EZ FX Inc for their support.
CION Technical Notes #1 to accompany this video are available for download here.
I think it's quite an achievement to get this camera out the door before the end of the year, so kudos to AJA. At the end of the day, it is their first camera, and we've seen it before with Blackmagic Design, and RED Digital Cinema, making cameras is not an easy feat.
It takes an extraordinary amount of work and lots of very smart people to roll up their sleeves and work their brains to capacity in order to finish a professional capture device in order to be competitive in today's cut-throat production environment. I am looking forward to seeing the CION used on many productions and reporting on future footage from this lovely designed camera.
Sure, the CION will make a fab Christmas gift for some luck shooters out there, but for those of you, who like me leave present for the last minute (literally), maybe thelist below can sort out the madness in the hours before Christmas. For those who think, its too late – I say it's never too late to get something, even if it arrives after Christmas, you can always blame it on the post office… (apologies to the fine job the Postal service is doing during these hectic times…)
So no sweat you procrastinators out there (I am guilty of it, too…) just getting a present for someone is more important sometimes to getting it to them on time. Or look at it this way – why not get something for yourself? After all the hard work you did this year, you surely deserve it.
Last Minute Gifts for Under $100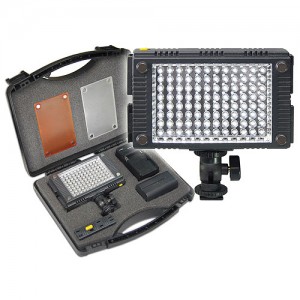 Vidpro Professional Photo & Video LED Kit – $89.95
96 LED Video Light
Adjustable Hot-Shoe / Tripod Mount
3200K Tungsten Filter
4200K Soft Diffuser
Li-ion Rechargeable Battery
European Adapter / Battery Charger
Vertical Interlock Accessory
Foam Padded Hard Carry Case
Adjustable Step-less Dimmer
Magnetic Mounting System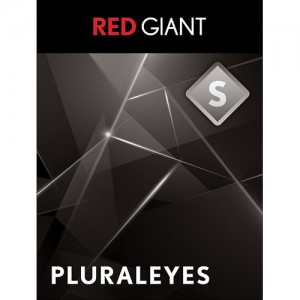 Red Giant PluralEyes 3.5 (Download, Academic Version) – $94
Academic Version
Picture/Audio Sync Application
Now Supports Drift Compensation
Windows and Mac Compatible
Electronic Download
Broad NLE Support
Doesn't Change Original Clips
Manual Fine Tuning and Troubleshooting
New "Do It For Me" Workflow Option
License for Two Systems Included
Magic Bullet Quick Looks 1.2 – $94
100-Look Library
DeepColor RT
HDR
Look Theater
GPU Acceleration
Multiple Resolutions
Multiple Hosts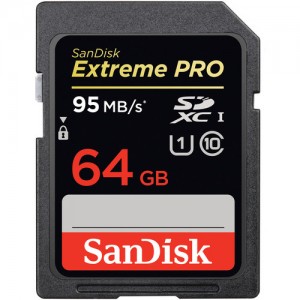 SanDisk 64GB SDXC Extreme Pro Class 10 UHS-I – $90.95
64GB Data Storage Capacity
Class 10 Speed
Raw recording Approved for BMPCC
Excellent for 4K recording on the GH4
Max. Read Speed: 95 MB/s
Max. Write Speed: 90 MB/s
Ultra High Speed Class 1
Limited Lifetime Warranty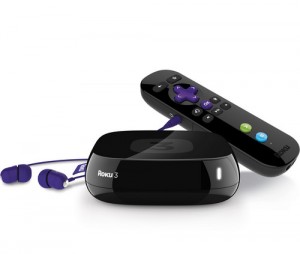 Roku 3 Streaming Player – $89
Stream 750+ Channels
Connects to Your HDTV via HDMI Port
Ethernet Jack & 802.11 a/b/g/n Wi-Fi
Plays 720p HD & 1080p Full HD Video
Remote Control with Headphone Jack
Remote Supports Motion Control for Games
USB Port Supports Music, Video & Photos
Updated On-Screen User Experience
Last Minute Gifts for Under $50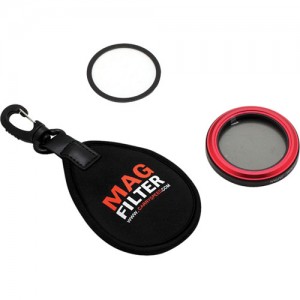 XP PhotoGear 42mm MagFilter CP Filter – $39.95
Polarizing Filter for Compact Cameras
Magnetic Adapter Ring Attachment
Easy Installation and Removal
Minimize Reflections and Glare
Reduces Haze and Blue Cast in Landscapes
Enhances Color and Tonal Saturation
Anodized Black/Red Metal Ring
2 Adhesive Metal Adapter Rings
For Sony RX100/II & HX-Series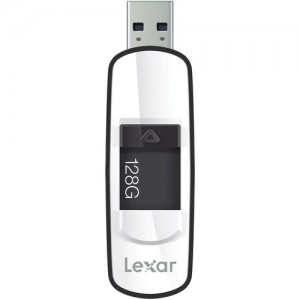 Lexar 128GB S73 JumpDrive USB 3.0 – $39.95
128GB Storage Capacity
USB 3.0 Technology
Max Data Read Speed: 100 MB/s
Max Data Write Speed: 55 MB/s
Mac and PC Compatible
Advanced Security Software
Plug-and-Play Functionality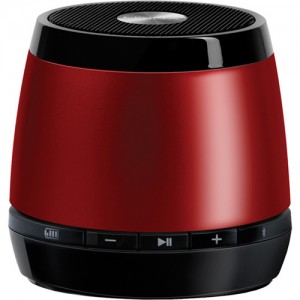 Jam Classic Bluetooth Speaker – $24.99
Palm-Sized Speaker
Bluetooth Wireless
Up to 30′ Range
3.5mm Line-in
Built-in Lithium-ion Battery

Up to 4 Hours of Runtime
Charging Cable Included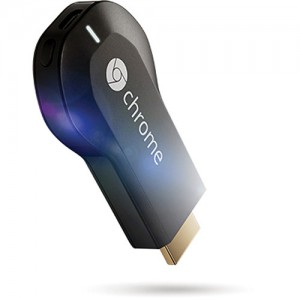 Google Chromecast – $34.95
Wirelessly Stream Content
1080p Maximum Resolution
Built-In 802.11b/g/n Wi-Fi
Integrated HDMI Connector
Control from Portable Devices
USB Port or AC Powered
Compact Design
For more gift ideas check out our Christmas Gift Guide for Filmmakers on Any Budget.
[via Erik Naso]
Disclaimer: As an Amazon Associate partner and participant in B&H and Adorama Affiliate programmes, we earn a small comission from each purchase made through the affiliate links listed above at no additional cost to you.
Claim your copy of DAVINCI RESOLVE - SIMPLIFIED COURSE with 50% off! Get Instant Access!