It's the time of the year loved by many, but most of all credit card companies. All jokes aside, Christmas time is great time to put your cameras away and spend some quality time with the family and close friends. December is usually a slow time for the industry and then things pickup as time gets warmer in the New Year, so it's a good time to reflect on the past year, and see what you can do to get that little something from the heart for your loved one or a family member.
Holiday shopping can get quite overwhelming with the staggering amount of choice out there, and I hope this gift guide takes the hassle out of the process. If you have a filmmaker in your family, or if you are one, in this post I'll summarise some gift ideas I think may make things a bit easier for you when choosing the right gift.
The guide starts off with the more complete packages for those looking to gift cameras, and as you go down the list you can find accessories and other small bits for any budget, even stuff for less than $50.
Christmas Gifts for those starting out, includes camera's and lens kits for less than $900: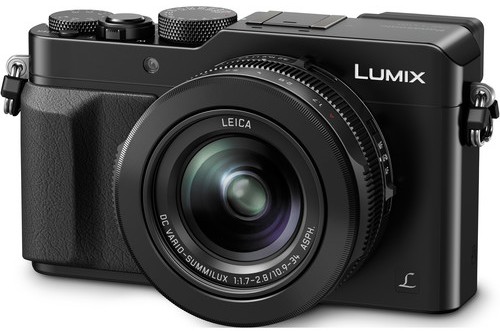 Capture 4K Ultra HD Video at 30/24 fps in MP4 format, or full 1080p HD at up to 60fps in MP4 or AVCHD in a camera that can fit in your pocket. Dubbed the "Pocket GH4" as it uses the same 4K codec found in its bigger brethren, the LX-100 is the best in its class with a 12.8MP 4/3 type Multi-Aspect MOS sensor (much larger than sensors usually found in compacts), a stunning Leica 24-75mm (35mm Equivalent) lens with manual focus and aperture rings for more control over your images, and Wi-fi + NFC capabilities.
Definitely the LX-1oo from Panasonic is the best package to get for those who want to get their foot in the door shooting 4K for less than $1,000.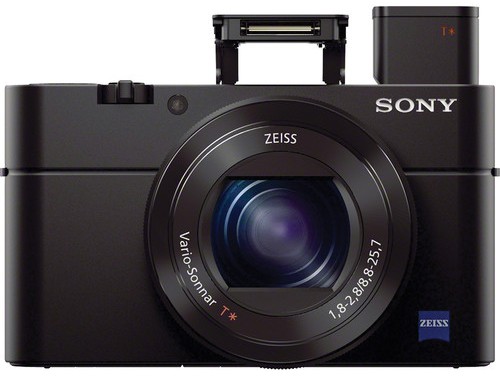 This fantastic little wonder from Sony saved me a lot of hassle on my holiday last year to the Canary Islands. The 1″ 20MP Exmor CMOS sensor performed excellent even in low-light situations, and with the 24-75mm equivalent Zeiss Vario-Sonnar T* f/1.8-2.8 lens, my photos really shined. It easily fits in my pocket and lets me capture solid stills as well as full 1080p video up to 60p and also sublime slow motion at 120 frames per second at 720p HD.
The Sony RX100 Mark III features the same XAVC-S codec from the A7s for professional high quality video, has a built-in popup flash and a gorgeous electronic viewfinder that works in video mode as well. The B&H offer above, features a free Sony Premium jacket case and a 32GB SDHC Class 10 card which will get you plenty of stills and video. Keep in mind that in order to record in XAVC-S, the camera requires a 64GB card at minimum.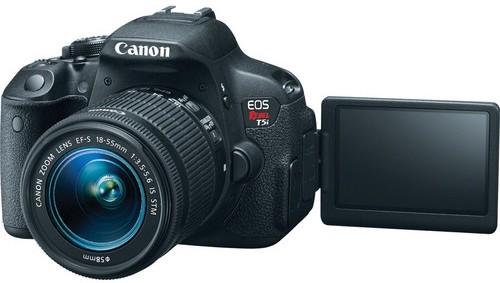 This a good starter package, as the deal above includes a FREE Sandisk 16GB Ultra UHS-I SDHC card and a DSLR shoulder bag. The camera comes with a very good zoom lens (18-55mm) making it possible for anyone to start shooting right away and learn. This camera offers Full HD 1080p video, a swivel touch screen LCD, and a fantastic 18 Megapixel CMOS sensor capable of producing lovely stills photographs and great looking video. The EOS Rebel T5i has an interchangeable lens system for those looking to upgrade their lens kit in the future.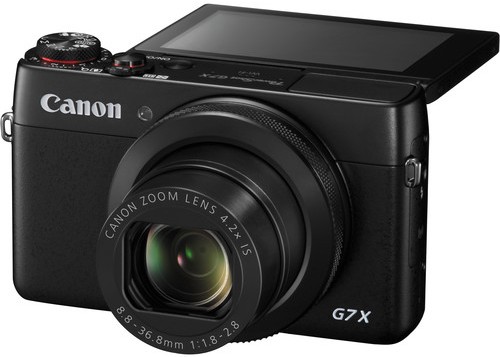 For those planning on going on a holiday soon, the Canon G7X offers the complete package in a small, compact form factor. The latest DIGIC 6 processor from Canon combined with a mighty 20.2 MP 1″ High-Sensitivity CMOS sensor and a 24-100mm (35mm equivalent) fixed lens lets you snap away beautiful holiday photos as well as high-quality full HD 1080p video up to 60fps for some cool slow-motion effect.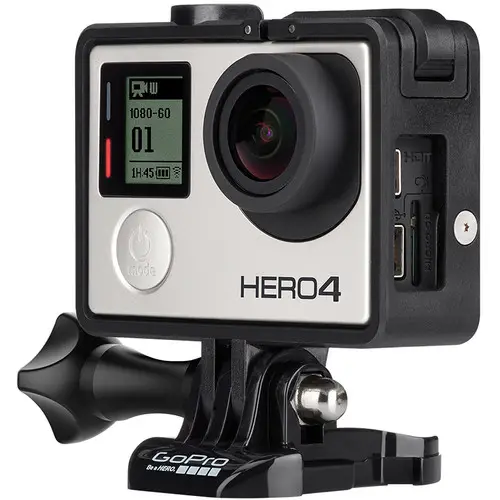 For the musicians out there, the GoPro Hero4 Silver Music Edition offers unparalleled flexibility. GoPro's are the world's most popular cameras and rightfully so, they offer amazing video quality in a really tiny package for a reasonable price. The Music Edition includes instrument and mic stand mounts, thus allowing unprecedented angles for high-quality video and stills capture, with video resolutions up to 2.7K, as well as 1080p and 1440p in a variety of frame rates (up to 100fps slow motion at 960p and 720p) so you can really let loose with your creativity.
The GoPro Hero4 Silver has a built-in touch screen LCD, Wi-fi capabilities, the ability to capture high quality 12MP stills in bursts of up to 30 frames, and improved audio capabilities of the not only the built-in mic, but also a 3.5mm jack for external microphones. This Music Edition is tailored for live performance capture, recitals, rehearsals and all sorts of events, giving you the quality recording your audio performance deserves.
The GoPro Hero4 comes in additional such as the 4K capable Black Edition and the Silver Edition with a waterproof case.
Christmas Gifts including audio & accessories & peripherals for less than $200: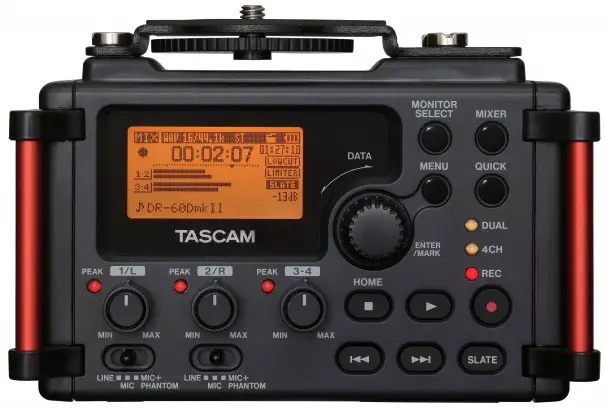 Every DSLR video shooter needs good audio. Unfortunately, DSLR's do not offer good built-in options, so in order to get professional results, one needs to think about an external recorder. The Tascam DR-60D Mark II is an specifically designed with DSLR shooters in mind giving them the professional audio solutions they require, such as professional grade 24-bit/96kHz WAV recording, the ability to record 4 channel simultaneously, built-in mixer, 2 x XLR inputs, high-quality preamps, affordable SD cards as a recording media and ergonomic manual controls via mechanical knobs for easy adjustments and intuitive operation.
On the blog we've also covered similar recorders such as the DR-70D, which features a similar design but adds built in microphones, the portable and more affordable DR-44WL, and the Zoom H6.
BeachTek DXA-2T Universal Audio Adapter – $179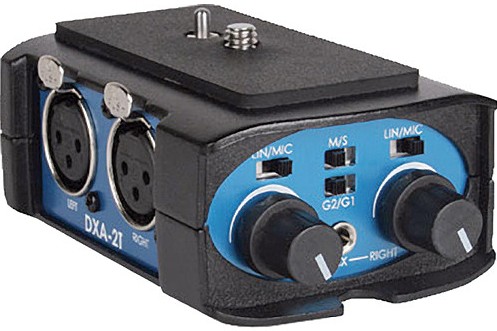 The BeachTek DXA-2T features 2 XLR inputs with level controls, mic and line input switches, mono and stereo output switch, and a dual mode ground switch for eliminating ground hum and noise. The DXA-2T is easy to install, simply attach the unit to the base of the camera and connect the 1/8″ output to the camera's input.
The DXA-2T features a tripod socket at the base, allowing the DXA-2T and camcorder to be mounted onto a tripod. Then you can plug any XLR microphone for professional audio quality recording. We have some suggestions for some high quality XLR microphones here, but if these are out of your budget, no worries we have also prepared a Audio & Microphone Gear Guide for those of you wanting to explore further microphone options.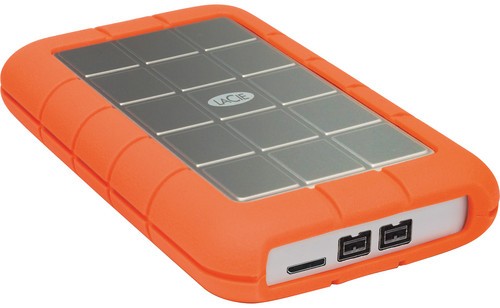 The Lacie portable rugged drives, may not be the most stylish drive out there, but they are built rugged and solid and have been a permanent fixture in my camera bag for the last three years. I have a few 1TB drives, and 2 x 256GB SSD's with Thunderbolt as I am on a Mac, but for those who want to flexibility to have USB 3.0 and Firewire 800 in a rugged package to keep their footage safe – this is the one to get. I've lugged a few of those around on planes, trains and vans, and have not had any problems. Certainly peace of mind for $150 is a no-brainer. Plus I kind of dig the orange.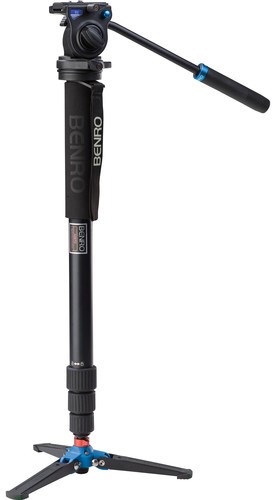 The Benro A38FDS2 Series 3 Aluminum Monopod includes the 3-Leg Locking Base and S2 Video Head to give you a versatile still or video camera support system. Able to hold up to 5.5 lb and extend to 67.5″, the removable base provides three solid points of contact with the ground, and acts like a mini tripod. A ball joint on the base allows you to smoothly pan and tilt your camera, and it can be locked so that you can pan with the head independently.
The base can be replaced with the included rubber foot for standard monopod use. The four leg sections are secured by twist locks, and it folds down to 24.8″ for transport in the included carrying case. The S2 is a compact video head with 360° rotation. There are separate pan and tilt lock levers, and a sliding quick-release plate helps to balance the camera.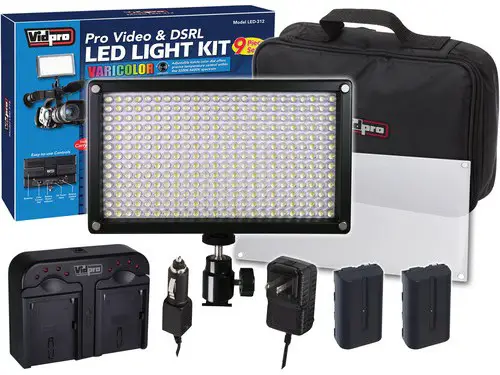 The Varicolor 312 Complete On-the-Go Lighting Package is a complete budget solution for beginner filmmakers. The kit includes:
A camera-top LED light with all necessary on-the-go accessories
Rotary dials select between 5600-3200K color and 100-10% brightness
A soft white diffuser snaps on by magnetic mount system to soften the light
Powers by included batteries or AC power supply and is compatible with Sony L Series batteries
Christmas Gifts for less than $100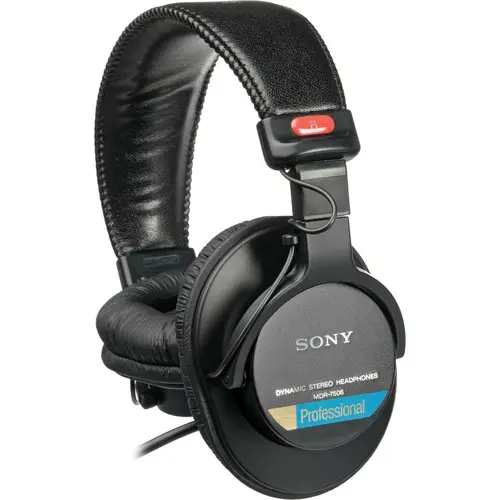 Audio monitoring is crucial in order to ensure high quality results, and the Sony MDR-7506 has been a staple in quality audio monitoring in the industry. The MDR-7506 is an around-the-ear design and is ideal for use with MIDI workstations, camcorders or other equipment with less than powerful headphone amplification.
The headphone has a foldable design, making it convenient to store or transport, and its coiled cable allows it to stretch and spring back into place whenever you need a bit more reach. This is yet another piece of kit that never leaves my camera bag. Highly recommended!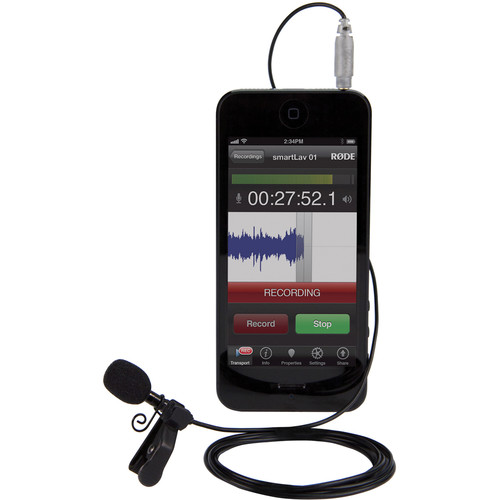 The Rode smartLav+ is genuis device. It is basically a lavalier microphone for your Apple or Android mobile device that is designed to deliver high-quality audio recording. The smartLav+ clips on to your shirt or lapel, and the sensitive, omnidirectional condenser capsule captures the sound equally from all sides of the microphone. This design lends to effective, hands-free recording of speeches, interviews, dictations and more. Works great for situations when you don't enough radio mics, or you need to cobble up together some kit for an impromptu interview. This has saved my life on a couple of occasions, highly recommended!
Compatible with iPhone 5S, iPhone 5, iPhone 5C, iPhone 4S, iPhone 4, iPad Air, iPad (3rd generation), iPad 2, iPad mini, iPod touch (4th and 5th generation) & many Android devices. Click here for a full list of compatible devices.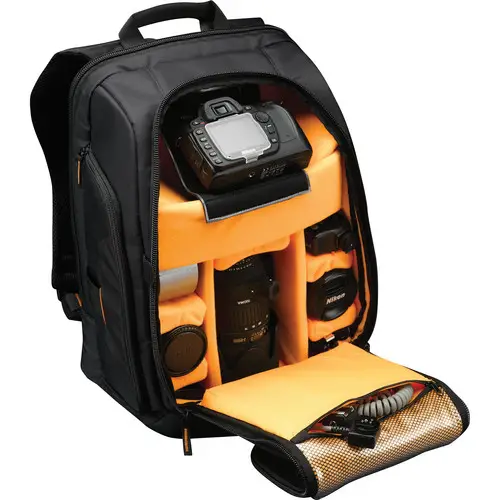 This is a fantastic camera bag. The SLRC-206 from Case Logic has been my "go to" camera and laptop bag for more than 2 years now and has withstood incredible amount of abuse and is still standing tall and in one piece. I was really pleasantly surprised by the build quality and the amount of kit I could fit. Last year, I shot a couple of short films in Eastern Europe and a few music videos, so I had to fly and travel by trains and cars a lot, but nonetheless I managed to pack a full blown BMCC with 4 lenses, my Tascam DR-100 Mark II audio recorder, a LitePanels MicroPro LED light, spare batteries, and a Rode NTG-2 XLR microphone in the side pocket.
I managed to even fit my 17 inch Macbook Pro in the back laptop compartment. The bag got really heavy, but it never gave my problems. I've had other bags in the past, but they've either had a zip broken or a strap torn after a few months of usage. This one is still my go to back. Whether you have a DSLR like the 5D Mark II or III, or a GH4, Pocket Cinema Camera, you should be able to fit quite a bit of kit due to the modular design on the inside inserts, which can be re-arranged to suit your equipment. Highly recommended!
Christmas Gifts for less than $50!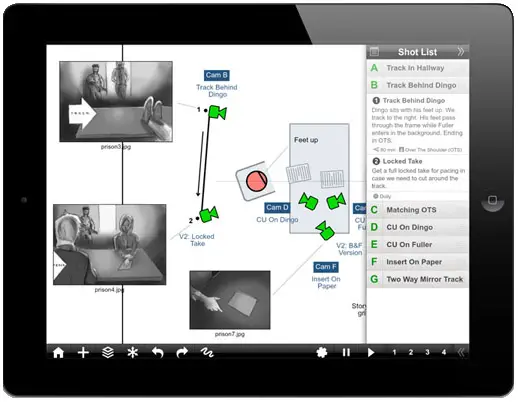 Shot Designer Quick Start Tutorial
Shot Designer makes it ridiculously easy to block complex scenes, complete with Camera Diagram, Animation, Shot List, Storyboards, Director's Viewfinder, and Sync & Team Sharing via Dropbox.
The HCW Shot Designer is free to use on a single scene at a time. $19.99 Pro Upgrade adds File Management, Mac/PC Pro Version, Sync & Team Sharing via Dropbox, PDF/Excel Export, Scene Freeze, and more.
Tom Antos has some really cool filmmaking tutorials and tips on his website and Youtube channel, and recently he released this 12 cinematic tutorials for only $32.
From Tom's website:
This set of cinematography tutorials gives you exactly that – detailed information on equipment, camera settings, camera and lights positioning (including diagrams) and color correction. The equipment I use is affordable to most indie filmmakers. Plus, I present do-it-yourself alternatives to make it possible to achieve these great-looking shots on the smallest of budgets. The set gives you twelve varied lighting scenarios that will greatly enhance your films, music videos, commercials and other video projects. Some of the lighting styles covered include: horror films, romantic comedies, stylized music videos and natural outdoor lighting.
Definitely worth picking up at the price alone.
For more Holiday Gift ideas visit our Gear Guide section.
On behalf of everyone at 4K Shooters, I wish you a Merry Christmas and a Happy New Year!
Claim your copy of DAVINCI RESOLVE - SIMPLIFIED COURSE with 50% off! Get Instant Access!