2014 may have give us independent filmmakers and video professionals incredibly affordable 4K tools to expand our creativity, but the 4K coin has a flip side. And that flip side is 4K or UHD TV. And if 2015 is to be an indication of where things are going with regards to the "small" screen – we're about to get bombarded with 4K content and more affordable 4K TV's this year. According to a recent report by Futuresource Consulting demand for 4K UHD television sets is going "strong, with worldwide shipments growing to 11.6 million units in 2014, a 700 percent increase over the previous year, according to a new report from Futuresource Consulting. But none of that growth is in the U.S., where shipments remained flat year over year" as reported by Studio Daily in a recent article.
According to the new report, China is driving demand for UHD TVs with about 70 percent share of worldwide demand for the UHD TV technology. Western Europe taking 2nd place with 10 percent of worldwide demand, followed by North America with an 8 percent share.
The firm expects demand for Ultra High Definition TV to "increase at a compound annual growth rate of 72 percent through 2018, when more than 100 million shipments are projected. At that point, the firm said, UHD will represent 38 percent of the total TV market."
4K is on its way of becoming mainstream mainly attributed to the aggressive pricing strategies manufacturers and retailers took during last November's Black Friday craze. And with the largest tech show CES 2015, just around the corner, things in the 4K world are about to heat up again, as electronics giants eagerly await to unveil their latest technological achievements in picture quality as well as tables, smart phones and wearables next week.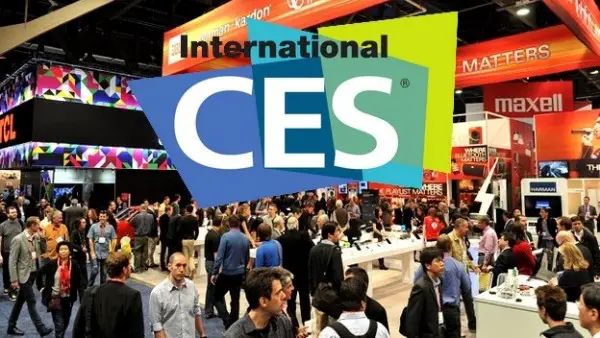 4K TV's are expected to be everywhere at this years CES, and despite the fact there has been a 4K presence for the past few years, this year it will be the norm. 1080p LCD and OLED TV's are still sold in droves, and in 2015 they will get even cheaper as manufacturers expand their 4K TV product line-ups. And that's a good thing for us consumers both in terms of picture quality and budget. Speaking of budgets, mid-range and low-end UHD TV's are expected to be on the rise again this year and with even better picture quality.
Premium picture quality will no longer be reserved for $3K+ TV sets, but will spread towards mid-range sets as well. Consumers are getting warmer towards "future-proofing" their home entertainment dens, as more and more 4K content is coming in the form of both streaming services and 4K Blu-ray's later in the year.
Thanks to innovative technology such as Quantum Dot taking over OLED, new 4K TV sets will have better saturation, expanded colour gamuts like DCI and REC 2020 (replacing the ancient REC.709) and better overall image.
Quantim Dots can be viewed as "tiny pieces of matter with unique properties, including the ability to emit light at very specific wavelengths. Sort of like microscopic pieces of glitter that glow green, red, or blue depending on their size." Read up on Quantum Dots here and here for more technical detail.
And although it is technically correct to say that one needs a much bigger 4K TV set and stand relatively close to it in order to see the full benefits over 1080p, those of you who have 4K TV's or have watched content on 4K TV's can attest to the increased image sharpness and detail compared to a 1080p TV; once you see it, it's hard to go back to HD.
Of course, once you buy a 4K TV you'd need to have something in 4K to watch on it. Although options are currently limited with only a handful of ways to get 4K content, with the launch of Amazon and Netflix 4K streaming, major cable providers in North America, such as Comcast, and even satellite companies like DirecTV and DISH are expected to get into the 4K game very soon. Sony is also expected to launch a Playstation streaming service with a UHD option as well by the end of 2015.
It wouldn't happen overnight, but surely things are moving towards UHD/4K TV's becoming the norm very soon.
[via Studio Daily & CNET]
Claim your copy of DAVINCI RESOLVE - SIMPLIFIED COURSE with 50% off! Get Instant Access!