4K technology is everywhere at this year's CES 2015 trade show. Major manufacturers such as Samsung, LG, Sony, and Panasonic among others, paraded impressive UltraHD and 4K TV line-ups sporting the latest in OLED and Quantum Dot technologies offering an immersive visual experience and a clear indication of where consumer home technology is headed. Where 3D failed, 4K has a real opportunity to flourish as we see more and more consumers warming up to higher resolution displays with more and more consumer camcorders offering 4K video recording options.
However, where I think the biggest Litmus test for 4K consumer acceptance will be the availability and affordability of Blu-ray 4K/UHD media and hardware so people can finally see their favourite movies in 4K at home. 4K Blu-ray standards and information on planned Blu-ray 4K/UHD players and movie releases in this new higher resolution format has been long due.
A few months back in the Fall, we reported on the upcoming 4K Blu-ray technology, and with the latest gadgets displayed and announced at CES supporting full bandwidth HDMI 2.0 inputs/outputs with HDCP 2.2 support things are heating up on the home entertainment front.
At the start of CES 2015 just a couple of days ago, the Consumer Electronic Association (the sponsor of CES) has released a statement on 4K/UHD technology that says, in part:
"4K UHD is our future, and the future is now," said CEA President and CEO Gary Shapiro.
"Consumers recognize that 4K Ultra HD is the next step forward in a long line of outstanding high-definition televisions and displays. With new next-gen technologies and features being added by manufacturers that help improve the already outstanding picture quality and viewing experience, 4K UHD is set to become the next great success story in television technology."
'"4K UHD stands as one of the spotlight product categories at this week's CES with almost every major television manufacturer expected to display their latest 4K UHD products. 4K UHD manufacturers will show their next-generation displays during the 2015 CES, including some with early implementations of new technologies, including high dynamic range (HDR), wide colour gamut and higher frame rates. These technical advances further enhance 4K UHD's unparalleled viewing experience.'
"Also reflecting 4K UHD's momentum is today's announcement by CEA members and leading Hollywood studios, consumer electronics brands, content distributors and others in the 4K UHD ecosystem. Their intention to work together to ensure next-gen displays and video entertainment meet premium quality standards complements CEA's Technology and Standards efforts on HDR and other pixel enhancements for 4K UHD going forward.'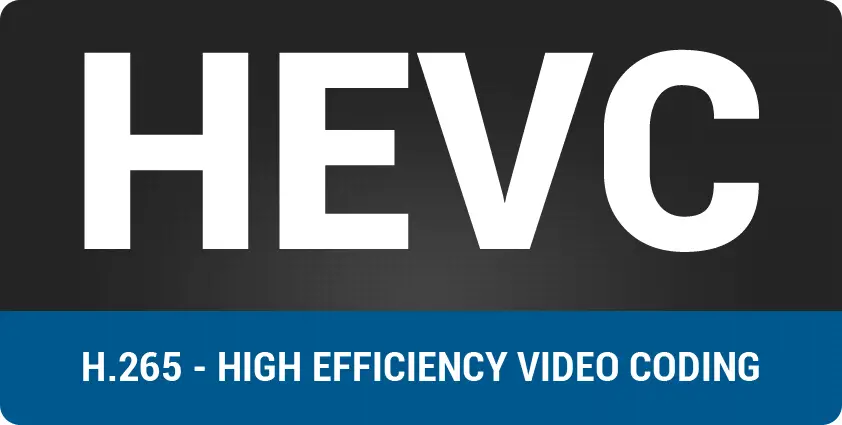 News has also emerged about the newly formed "UHD Alliance" – a group of consumer electronics manufactures, movie studios, programming suppliers and content delivery companies with the purpose of setting industry standards for 4K/UHD content creation, delivery and terminology as a way of promoting a consistent roll-out for 4K/UHD content, distribution, displays and related products as well as the terminology being used.
The official press release says, in part:
"Leading Hollywood studios, consumer electronics brands, content distributors, post-production and technology companies announced today the launch of the UHD (Ultra High Definition) Alliance – a new coalition of companies united to set the bar for next generation video entertainment by establishing new standards to support innovation in video technologies including 4K and higher resolutions, high dynamic range, wider colour gamut and immersive 3D audio."

"The UHD Alliance was created with the consumer in mind; it provides information on premium Ultra-HD content and devices to deliver best-in-class home entertainment. The Alliance is also focused on helping consumers benefit from a seamless, integrated and high-quality Ultra-HD ecosystem from end-to-end. Premium Ultra-HD content and devices will be clearly identified so consumers can easily recognize them in-store."
"The Alliance was formed by global companies including DIRECTV, Dolby, LG Electronics Inc., Netflix, Panasonic Corporation, Samsung Electronics Co., Ltd., Sharp Corporation, Sony Visual Product Inc., Technicolor, The Walt Disney Studios, Twentieth Century Fox and Warner Bros. Entertainment."
Panasonic, who announced a couple of consumer 4K camcorders earlier, also is participating in the new UHD Alliance that includes CE manufacturers and Hollywood studios.
Panasonic is also pioneering the Home Entertainment front by unveiling their prototype Blu-ray 4K/UHD player. Here are some details on the 4K player from their Press Release:
"This prototype integrates video processing and optical disc drive technologies that Panasonic has refined over many years, making it capable of reproducing 4K (3,840 x 2,160 pixel)/60p/10-bit high-resolution video, and supporting the latest technologies such as High Dynamic Range that marks a major leap in the brightness peak from the previous 100 nit to 1,000-10,000 nit to improve the power of expression; wide colour gamut standard BT.2020, which greatly increases colour reproduction; high-efficiency video compression technology HEVC (H.265)/ Blu-ray Disc playback at a high bit rate of 100Mbps."
"This marks a major advance in picture quality over current Blu-ray Disc players, and paves the way towards allowing consumers to enjoy the crisp, true-to-life quality of amazing 4K Ultra HD content in their own homes."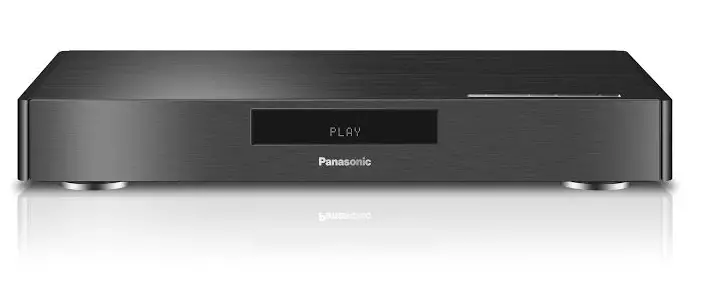 Panasonic 4K Blu-ray Player Features:
4K / 60p


High speed display in 60 frames per second of 4K video (3,840 x 2,160 pixels – Ultra HD), which has four times the resolution of Full Hi-vision, for highly detailed videos with extremely smooth movement.
10-bit gradation


Previous Blu-ray Discs displayed the color signals (Y, Cb, Cr) in 8-bit gradation each (256 gradations). By expanding this to 10-bit gradation each (1,024 gradations), even minute signals can be faithfully reproduced to realize richly textured video.
High Dynamic Range


A technology that drastically expands the brightness peak from the previous 100 nit to 1,000-10,000 nit, marking a significant leap in the dynamic range of the picture. Bright light sources (e.g. lights or rays of the sun) and reflected light (from metal or water) that up to now were difficult to display can now be shown in rich textures.
BT.2020 wide color gamut


Compliant with the ITU-R BT.2020 wide color gamut signal formulated for 4K/8K broadcasting. Enables vividly rich coloration not previously possible on Blu-ray discs (BT.709 standard).
HEVC (H.265) / 100Mbps


Support for the highest 100Mbps video signal using the latest high-efficiency video compression technology. Compression efficiency and high bit rate far beyond previous Blu-ray discs (MPEG-4/AVC (H.264), maximum 40Mbps) enabling outstanding playback of high quality video with 4K/60p/10bit, High Dynamic Range, BT.2020, etc.
On a session held on Tuesday at CES entitled "The Road to 4K UHD Content" Victor Matsuda, Vice President with Sony and Chair of the Global Promotions Committee of the Blu-Ray Disc Association (BDA), shared some comments about their plans for the next generation Blu-ray Discs to support 4K video. Apparently, the name of this next generation disc is the logical "Ultra HD Blu-ray".
No specific details of when manufacturers will be releasing the first players or the studios the first discs in this new format were mentioned, but he did say that he expects licensing of Ultra High-Def (UHD) Blu-ray to start in mid-2015 and he indicated that he would not be surprised to see the first production players and discs become available before the end of the year. This is essentially the same timetable Mr. Matsuda announced during the IFA show in Berlin in the Fall.
However, even though actual specs for the new 4K blu-ray disc capacity not have yet been officially announced by the BDA, their spokesperson Dan Schinasi and Ron Martin of Panasonic Hollywood Labs have confirmed that there "will be two disc formats used for Ultra HD Blu-ray releases with a dual layer 66 GB version and a triple layer 100 GB version."
Based on what we know so far from the above and prior statements made by BDA:
use dual layer 66 GB discs or triple layer 100 GB discs

(compared to HD Blu-ray's 25 GB and 50GB discs)
support multiple color gamuts up to and including the extremely wide Rec. 2020

(the UHD Blu-ray standard will probably specifically identify Rec. 709, DCI-P3, and Rec. 2020 as valid color gamuts – my opinion)
will use a nominal/minimum bit depth of 10-bit and the standard will allow for up to a 16-bit depth to be used
will support up to 100 Mbps data rate for the recordings
discs will use H.265/HEVC for the encoding

(given the above max. allowed characteristics that means version 2 of H.265 standard will be used rather than ver. 1 as used by the 4K streaming services)
will support 3D as an option

(basically what we have now with HD Blu-ray players where entry-level models are not required to support 3D and discs can support 3D as an option)
I am hoping to see a 4:2:2 colour sub-sampling in the new 4K blu-rays as opposed to the standard 4:2:0 used in current HD blu-rays. With the additional capacity, superior and efficient HEVC/H.265 encoding and expanded colour gamut, this should be possible. To be continued…
[via www.projectorreviews.com]
Claim your copy of DAVINCI RESOLVE - SIMPLIFIED COURSE with 50% off! Get Instant Access!