Any 1st AC can tell you how important being able to easily pull focus is. On locked town shots or handheld with minimal motion, you can typically get away with using a focus whip. However, when it comes down to those jib, dolly, gimbal, Steadicam or simply active handheld shots, it's much more helpful to be able to set your marks in blocking and go to work with a wireless follow focus. Most systems on the market today begin at around $1500 and go upward. Lenzhound believes those on the student, independent, and low-budget levels shouldn't be left out in the fun, and thus have released a wireless follow focus system of their own starting at under $400.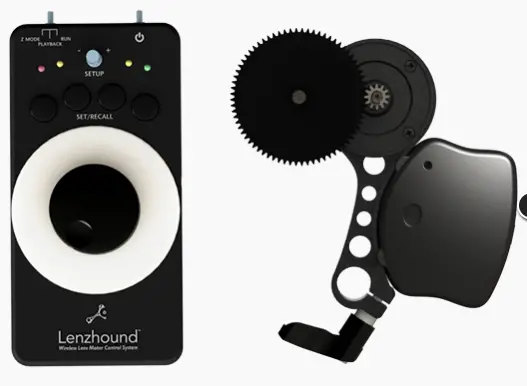 While active reviews of the focus system are currently untested, the preview video uploaded by the manufacturer shows a fairly intuitive system at work. It matches the focus pulling of the controller without any real latency to speak of, on FCC-certified radio frequencies. The receiver is made to be mounted on industry-standard 15MM rods, operates on 12v DC power, and weighs under 11 ounces.
The controller uses AAA batteries, includes speed settings for both the focus wheel and the preset buttons. Both pieces include mini-USB ports for firmware updates to keep the system working properly.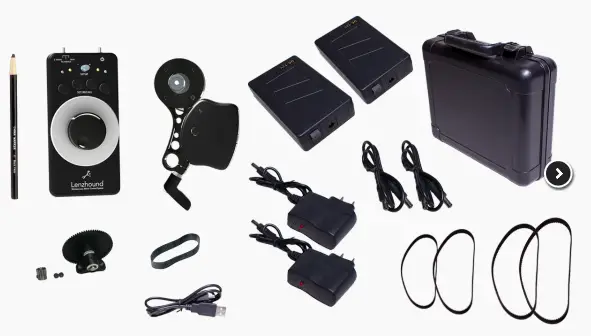 Even with the Cine-Standard version of the kit nearing $600 and the deluxe version over $750, this system should still be considered a steal if it proves reliable on set. More and more independent productions are relying on motion to aid in their productions, be it through affordable Steadicam knock-offs or new 3-axis gimbal systems, and in both cases it's rarely practical to either have your Op pulling focus or your AC keeping pace beside them frantically while trying to read their marks, and keep with an actor who is likely missing them.
Having a wireless system and being able to set increments (or override and manually follow the distance wirelessly) can make it much easier to make sure your maintain critical focus on the go. Putting higher-grade equipment in the hands of aspiring professionals and low-budget shooters at a more affordable rate help to both increase the quality of their work, as well as better prepare them for the top of the field. With Lenzhound's newest product, a 1st AC can go wireless for well under a $1,000.
[via Newsshooter]
Claim your copy of DAVINCI RESOLVE - SIMPLIFIED COURSE with 50% off! Get Instant Access!