Cinema zoom lenses don't come cheap. But they do offer significant advantages and are desirable for certain productions where primes may not offer the focal range or may slow down the pace on a production. There are many other reasons why a zoom lens would be appropriate, but sadly, cinema prime sets and zooms are out of the budget for most people. However, recently there have been a number of companies offering more affordable (all things considered) options in the cine zoom lens department.
GL Optics comes to mind – they mostly offer re-housed Tokina, Sigma and Canon lenses, both primes and zooms at reasonable prices for cinema lenses. Other options exist of course – such as using older manual still zooms and adapting them for cinema work. This is what I did with my trusty Tokina AT-X 28-70 f/2.6-2.8 Pro Version I. The conversion, if you can call it so, featured a fluid aperture and a 0.8 pitch follow focus ring.
The next step I am planning is a complete re-housing, but I need to find out who'd do that in the UK – TLS comes to mind, or I may try and see if Duclos Lenses in the US will do it, but first I need to save up some money.
In the meantime, I can drool over the new cine zoom by Tokina below expected to be available from 5th of April and retail for about $4,500. The new zoom lens from Tokina is a 4K ready lens, and specifically designed for digital cinema work. The Tokina 50-135 zoom joins the 11-16 T3.0 and 16-28 T3.0 wide-angle zooms in the Cinema ATX range.
The Tokina Cinema 50-135mm T3.0 delivers a highly versatile zoom range in a compact design. Tokina engineers have created a lens that is Parfocal, has dramatically reduced breathing and image shift, and a de-clicked, 9-bladed, curved iris for beautiful bokeh and precise exposure control. With its 1 meter close-focus capability, the lens allows you the freedom to capture a tight close-ups while maintaining a comfortable distance from your subject.
The lens will come in PL or EF mount. See pictures of both versions below.
FEATURES
Parfocal lens design allows you to maintain precise focus while using the zoom control
Constant T3.0 throughout the 50mm to 135mm zoom range
Reduced breathing so you can focus on the scene and not the lens
Smooth, de-clicked, 9-bladed, curved iris for beautiful out-of-focus areas
Virtually no image shift when using the zoom control during filming
Aspherical elements and Super-Low Dispersion glass reduce
distortion and increase optical performance
4K Image ready
Durable, all-metal cine-style housing with geared manual zoom, focus, and aperture rings for use in follow-focus systems
Common 114mm front diameter for use with a wide variety of matte boxes and accessories
Zoom, focus, and iris markings are on both sides of the lens for easy viewing and more mounting/follow-focus options
LDS (Lens Data System) support is possible
Available Mounts: PL and Canon EF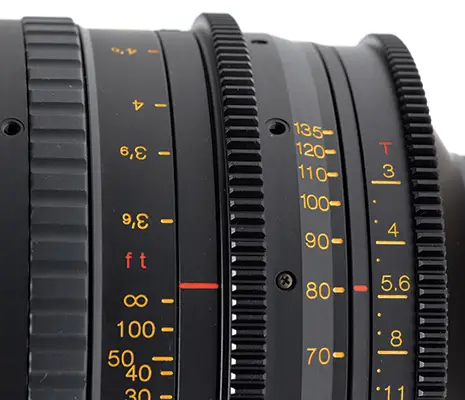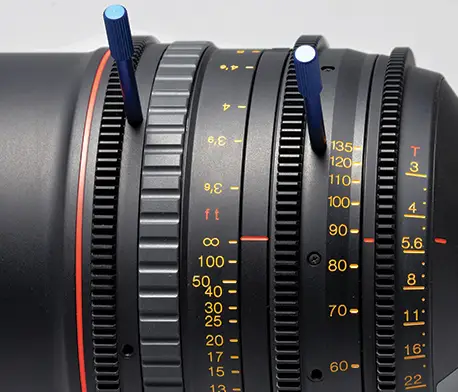 The 11-16mm T2.8 (in the stills variant) is a fantastic lens and my go-to lens for super wide angle and wide-angle shots regardless of what camera I use. I haven't tried he 11-16 T3.0 cine version but at $1,599 (with a $300 rebate at the moment) it is definitely a steal. For Canon C100/C300/C500 shooters out there or anyone adapting Canon EF lenses or using PL-mount glass, the Tokina wide-angle zooms are definitely worth a try.
The new 50-135mm telephoto cine zoom will definitely find itself welcomed on many sets, not just given the price, but as a it will compliment those who already own the 11-16 and 16-28 zooms. The telephoto variant is also seems like a very logical step for Tokina to take their Cinema ATX line.
Pre-order from B&H via links below (available 5th April):
Cinema 50-135mm T3.0 with Canon EF Mount
Cinema 50-135mm T3.0 with PL Mount
[via Cinescopophilia / Tokina]
Claim your copy of DAVINCI RESOLVE - SIMPLIFIED COURSE with 50% off! Get Instant Access!