An inspiring story, innovative ideas, stunning visuals, seamless editing, superb soundtrack these are just some of the requisite ingredients for a visually compelling masterpiece. It takes time, patience, dedication, talent, creative vision, and a lot of hard work to pull off such a project, that can indeed elevate and make your work stand out in our already oversaturated digital existence.
Hundreds of thousands of videos are uploaded on a daily basis, yet very rarely we see an extraordinary and breathtaking piece such as "Watchtower Of Turkey." The young and talented Italian filmmaker and photographer Leonardo Dalessandri is the artist behind the touching and engaging short film shot on a month long trip through Turkey and completed over the course of a year. Currently, raking in more than 2.5 million views and there is a substantial reason for that.
Watchtower of Turkey from Leonardo Dalessandri on Vimeo.
Leo traveled more than 3500 km in 23 days while working on this project. He shares that self-motivation, commitment, and passion are paramount for the process. You have to be fully dedicated and prepared for the ups and downs down the road if you really want to succeed and finish the project. However, thinking out of the box in a new unexplored, innovative way is what really will take your work to the next level. And, don't delude yourself that you will need the most expensive gear available out there to pull this off. You just don't.
The footage of "Watchtower of Turkey" was captured with a GoPro, two Panasonic GH3 cameras and three lenses – a Lumix 14–140mm, a Lumix 12-35mm 2.8 (used mainly for the hyperlapse sequence) and a Leica 42.5mm f1.1.  No sliders, no mounts, or stabilizing gear was involved in this production. Leo was carring his MacBook Pro 2013 and two LaCie rugged portable 2TB drives. Most of the footage in the video was shot with the GH3 cameras.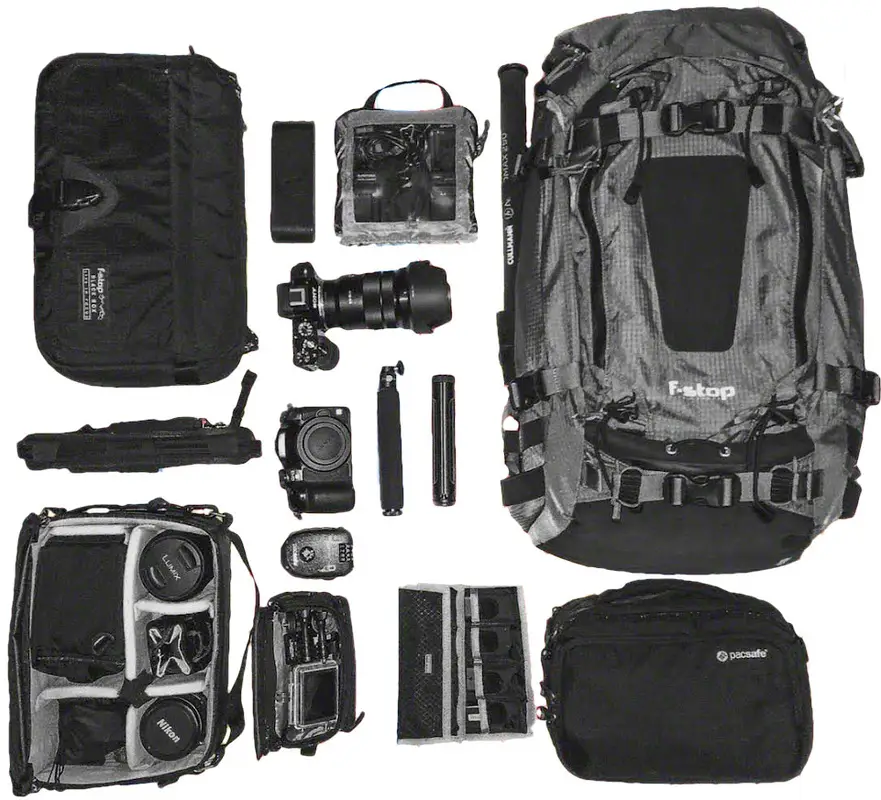 The real magic of "Watchtower Of Turkey" happened in the edit and the sound mix, though. Leo used different techniques and tricks such as crash zooms, back-time cuts, picture inverses and light effects to add a dramatic touch between the cuts. At the same time, he tried to use the effects in a functional way so that the viewer does not perceive them as effects but as integral parts of the edit.
As the stills for the hyperlapses were shot hand-held, a lot of re-framing and Warp Stabilization was involved in the process. Once stabilized, the image sequences were exported as ProRes files and imported in the FCP-X. To follow the mood and the intensity of the music, Leo used a lot of re-timing and speed ramping almost all of the time.
As for the sound design, more than 3000 sound bites, clips and audio layers were utilised to add that extra dimension of the dramatic impact of the "Watchtower Of Turkey."  Leo also used the external sound clips that he had recorded on the trip. Some stock sound effects from the sound library in FCP X were also utilized to emphasize transition cuts or specific movements in the picture edit.
Ultimately, Leo believes that people watch his videos for different reasons. Some of them like the visuals, others the story or the music. As filmmakers, I think it's a good practice to always think about all of these aspects in a holistic way to find the best approach to give something special back to the audience.
Yet, keeping you personality, using your own voice in your work and finding new innovative ways to tell the story is what really matters most. Since the video went viral, it's not a big surprise that Leo was contacted by some high-end clients to do something similar for them. We're looking forward to his future projects.
Disclaimer: As an Amazon Associate partner and participant in B&H and Adorama Affiliate programmes, we earn a small comission from each purchase made through the affiliate links listed above at no additional cost to you.
Claim your copy of DAVINCI RESOLVE - SIMPLIFIED COURSE with 50% off! Get Instant Access!