With the latest firmware upgrade, that enables Full HD recording in ProRes 422 HQ and 12-bit AVC-Intra 4K 4:4:4 recording, higher variable frame rate support up to 120fps for AVC-Intra 100 and AVC-Intra 4K-LT (4:2:2) along with the ability to shoot true 24p in DCI 4K/2K mode, the odds are the Panasonic Varicam 35 will become even more appealing camera system and go-to solution for many high-end digital cinema and broadcast productions.
With its newly developed Super 35mm MOS Sensor with native resolution of 4096 x 2160 and the impressive 14 stops of dynamic range, a wide variety of recording formats, high-speed frame rates and the modular design, the Varicam 35 is bound to go head-to-head with flagship cameras such as the ARRI Alexa and Sony F55/F65 in that very competitive high-end 4K camera segment.
Panasonic has also developed the next generation of P2 solid-state cards for reliable and fast recording on the VariCam. Designed to capture 4K and high-speed HD images, the expressP2 card and drive offers fast transfer speeds up to 2.4Gbps. One can record approximately 72 minutes of footage in 4K/25p mode on a single expressP2 card with high data reliability using a flash memory error correction system that protects the footage, in a similar way as a RAID system does.
After the initally released demo reel footage captured on the Varicam 35, today we have two more videos that will give us а better idea of the impressive capabilities of this camera in the real-world shooting environment.
Panasonic Varicam Super 35 – my first 4K AVC-Ultra 4:4:4 short test from Filippo Chiesa on Vimeo.
Shooting snow on a day under bright sun light is a challenge and a real test for every camera system. Just look how the Varicam 35 handles the highlights along with the impressive dynamic range it provides. The video was shot in 4K using the AVC-Ultra 4:4:4 12 bit codec. Three lenses were utilized, the Fujinon 14-35mm Cabrio / T2.9,  Fujinon 19-90mm Cabrio / T2.9 and Zeiss Compact Prime CP.2 85mm/T2.1.
And, here is the second test produced by Scott Henderson with Canon Cine Servo 17-120 T2.95-3.9 PL lens.
Varicam 35 shot by Scott Henderson from Scott Henderson on Vimeo.
Natural looking skin tones, solid colour reproduction, amazing detail, impressive dynamic range this is what can be immediately spotted in both clips. We can't expect something different from a camera in this price range, though. Given the VariCam's modularity, the highly demanded specs and versatile workflow the camera provides, there will be no surprise if the Varicam 35 become a popular choice for many productions where size, weight and flexibility along with the superb image quality are crucial.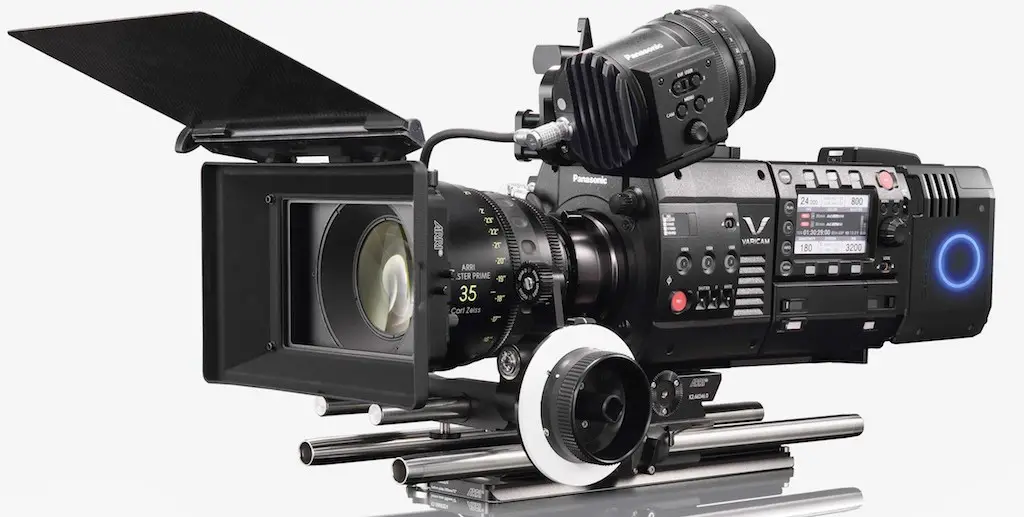 VariCam 35 complete package with the AU-V35C1 4K camera module, AU-VREC1 recording / control module, AU-VCVF1 color viewfinder and the AU-VSHL1 shoulder mount module is already available and can be purchased for $55,000.
[via Cinescopophilia]
Claim your copy of DAVINCI RESOLVE - SIMPLIFIED COURSE with 50% off! Get Instant Access!